Chad Smith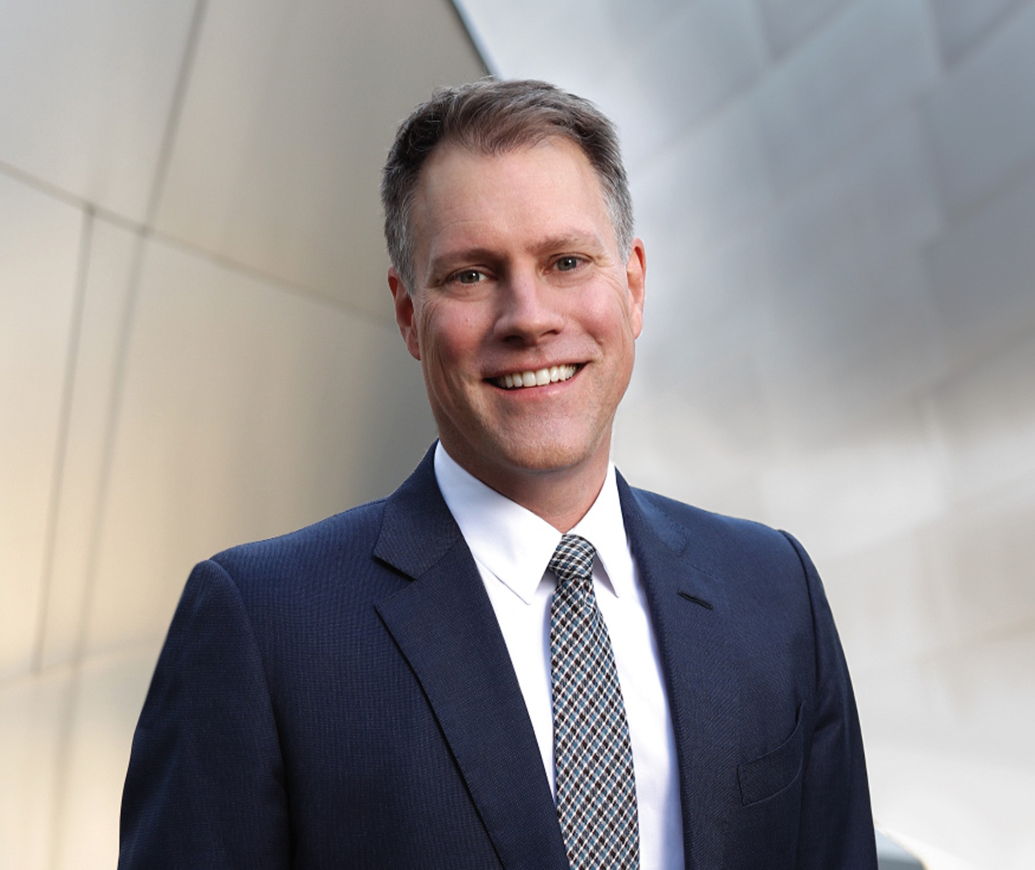 As Chief Executive Officer of the Los Angeles Philharmonic, Chad Smith was committed to building a creative home for the world's most innovative artists and cultivating connections with audiences in Los Angeles and around the world.
Prior to his appointment as the LA Phil's Chief Executive Officer in October 2019, Smith served as Chief Operating Officer for the organization. In that role, he oversaw artistic programming, marketing communications, production, orchestra operations, media, and learning initiatives.
Smith's tenure with the orchestra has been defined by his close partnerships with Music & Artistic Director Gustavo Dudamel and Conductor Laureate Esa-Pekka Salonen; groundbreaking artistic initiatives including the launch of new orchestral series, major multi-disciplinary projects and dozens of festivals; and an unparalleled commitment to the music and composers of today.
In 2020, Smith launched the LA Phil Humanities program, fostering dialogue with artists, guest curators, and audiences. Through its festivals, speaker series, scholarly publications, art installations, and curated projects, the Humanities program continues to grow in scope and ambition.
A champion of composers, emerging conductors, and soloists, Smith has dedicated his career to honoring the legacy of the orchestral art form while also helping to steward its future. Under his leadership, the LA Phil has launched unparalleled learning programs including YOLA (Youth Orchestra Los Angeles). Founded in 2007, YOLA provides free instruments, intensive music instruction, academic support, and leadership training to close to 1700 young people in communities across Los Angeles County.
2021 saw the opening of the Beckmen YOLA Center, a Frank Gehry-designed facility in Inglewood where hundreds of local students receive daily instruction. Smith led this project from design through launch. Beyond serving students in Inglewood, the Beckmen YOLA Center hosts young musicians for city-wide gatherings and national and international events.
Smith's career began in 2000 at the New World Symphony, where he worked closely with conductor Michael Tilson Thomas. He first joined the LA Phil in 2002 and was responsible for planning the orchestra's Green Umbrella new music series, as well as its classical programming at the Hollywood Bowl. After briefly serving as the New York Philharmonic's head artistic planner, in 2006 Smith returned to the LA Phil in the expanded role of Vice President of Artistic Planning, a position he held until being named Chief Operating Officer in 2015.
Smith is a trustee of the New England Conservatory, an advisory board member of the Music Academy of the West, and a member of the Executive Committee for the Avery Fisher Artist Program. He also served as Artistic Director for the 2020 Ojai Music Festival.
Smith received a Bachelor of Arts in European History from Tufts University. He earned both Bachelor and Master of Music degrees in Vocal Performance from the New England Conservatory.