The LA Phil is traveling to Mexico City, London, Boston, and New York City this November as part of a three-continent Centennial Tour that started with concerts in South Korea, Japan, and Scotland last spring. Follow the orchestra and young musicians of YOLA – including a 96-member YOLA orchestra in Mexico City – through videos, livestreams, and social media from the stage and behind the scenes.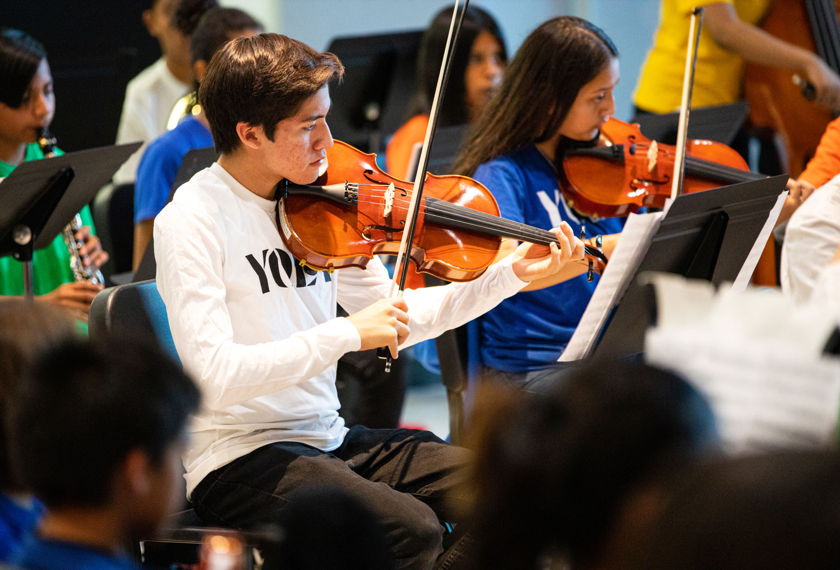 OUR COMMUNITY
---
YOLA on Tour
A full YOLA orchestra of 96 students will join Dudamel and the LA Phil on tour to Mexico City. The YOLA musicians will participate in a cultural exchange, titled "Encuentros," with up to 100 students from Mexico City, ages 15–20, for a series of intensive music and leadership-focused workshops, rehearsals, and masterclasses.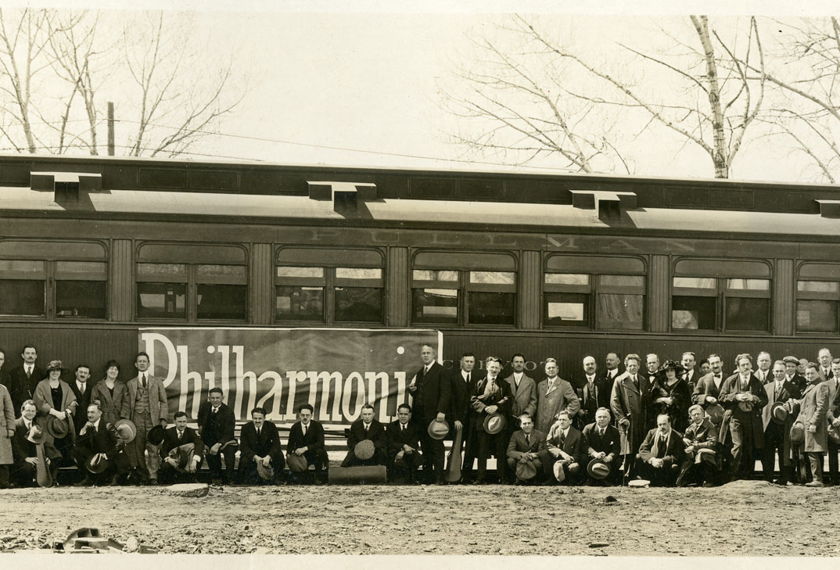 OUR HISTORY
---
From Train Cars to Jet Liners: The LA Phil on Tour
What does touring mean to an orchestra? From musicians bonding over shared hardship to moments of transcendent revelation, learn about the most memorable moments in LA Phil tour history in this month's Centennial Reflections.
LA Phil 100 at the LA Phil Store
Celebrate our Centennial season with exclusive LA Phil 100 merchandise! Order online for pick-up at the LA Phil Store or have it shipped to your door.