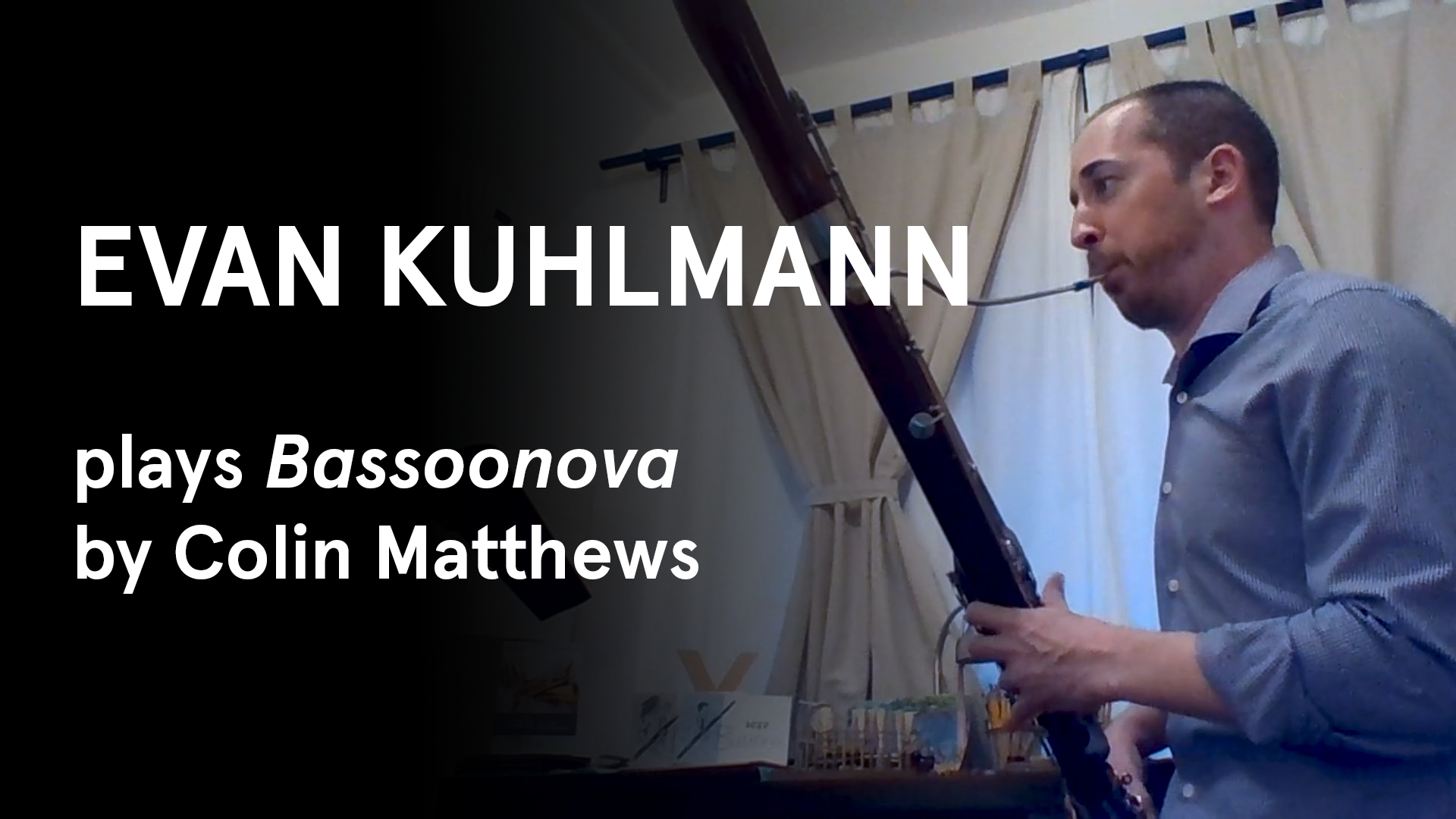 Acclaimed British composer Colin Matthews (b. 1946) wrote Bassoonova for the LA Phil's previous Principal Bassoon, David Breidenthal, back in 2003. Unlike the mellow feeling of the Brazilian bossa nova, the main mood of Matthews' Bassoonova is somewhat frenetic, like someone trying furiously to chase a train of thought, but never quite arriving. The quirky and enjoyable short piece—under 10 minutes—consists of five movements, each with a contrasting flavor. LA Phil bassoonist/contrabassoonist Evan Kuhlmann runs the gamut of his virtuosity here, playing a wide variety of pitches (listen for that poignant top range), dynamics, tempos, and rhythms, including plenty of repeated notes.
Get Watch & Listen Updates
Join the Watch & Listen newsletter list!