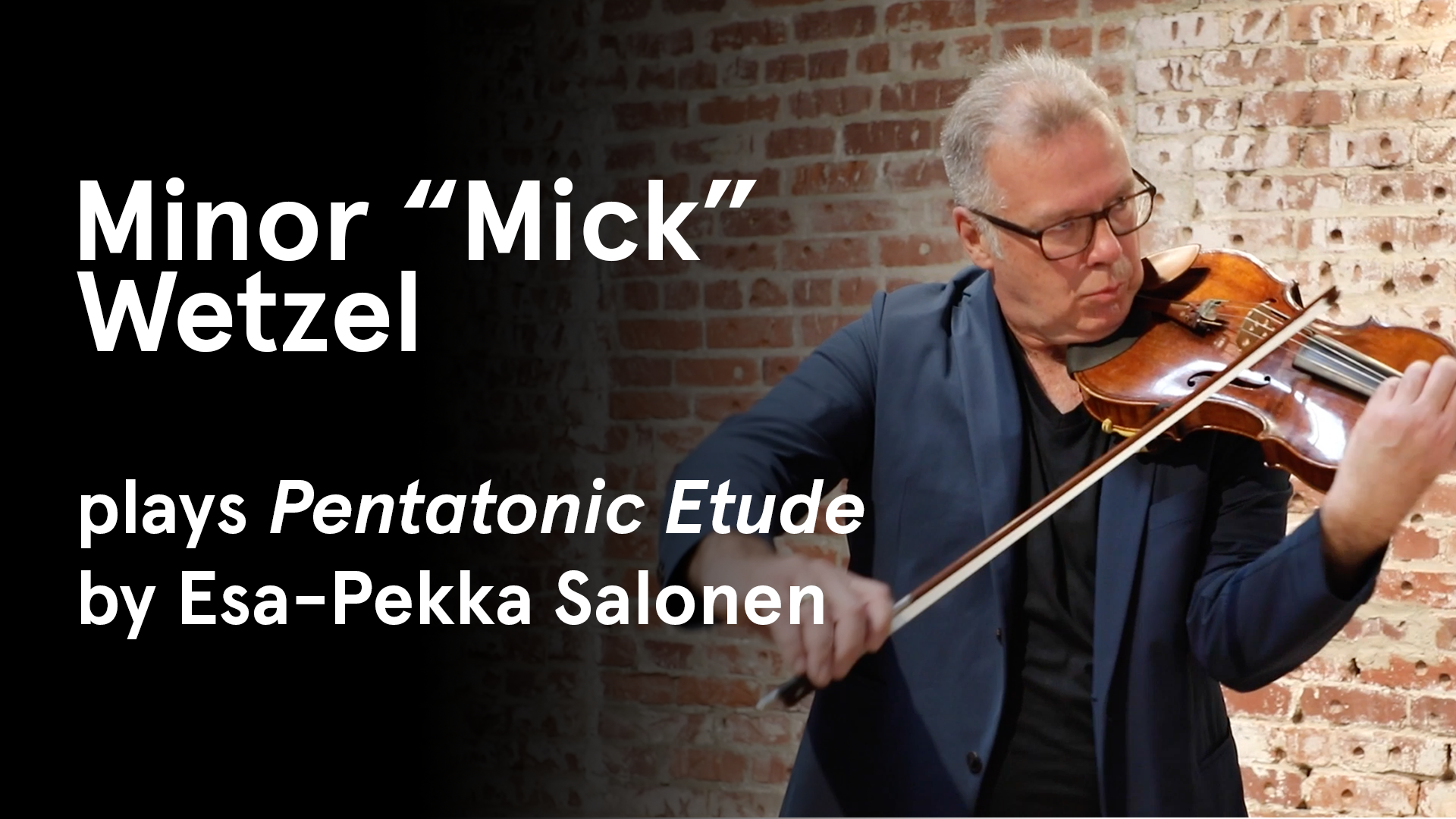 Pentatonic Etude began with a challenge from LA Phil viola player Minor "Mick" Wetzel to Esa-Pekka Salonen in 2008. Bartók's Viola Concerto is famous among viola players for having 14 passages that used what were at the time unprecedented technical challenges for their performer. Salonen managed to use 12 of those challenges packed into what Wetzel calls "six pages of fiendishly difficult beauty that has been unleashed upon the world." Before performing, Wetzel talks with Salonen about how he went about constructing the etude and the history of "technically unplayable" music becoming standard repertoire.
As the name suggests, uses the pentatonic scale (an example: the black keys on a piano), which has been used in folk song around the world for centuries. In many ways, this work is friendlier on the ear than some other modern works. Salonen explains he doesn't like to "work against the grain" to create scratching sounds liked by some composers; although the techniques required are very demanding. Salonen loves the viola sound and has pushed the limits of violist's abilities in this piece, which requires many harmonics and even places where harmonics and stopped notes are played simultaneously. the etude is a journey towards the hardest moment from Bartók's concerto, which Salonen saves for the end of his piece. Listen to Wetzel deftly handle the challenges.
Get Watch & Listen Updates
Join the Watch & Listen newsletter list!