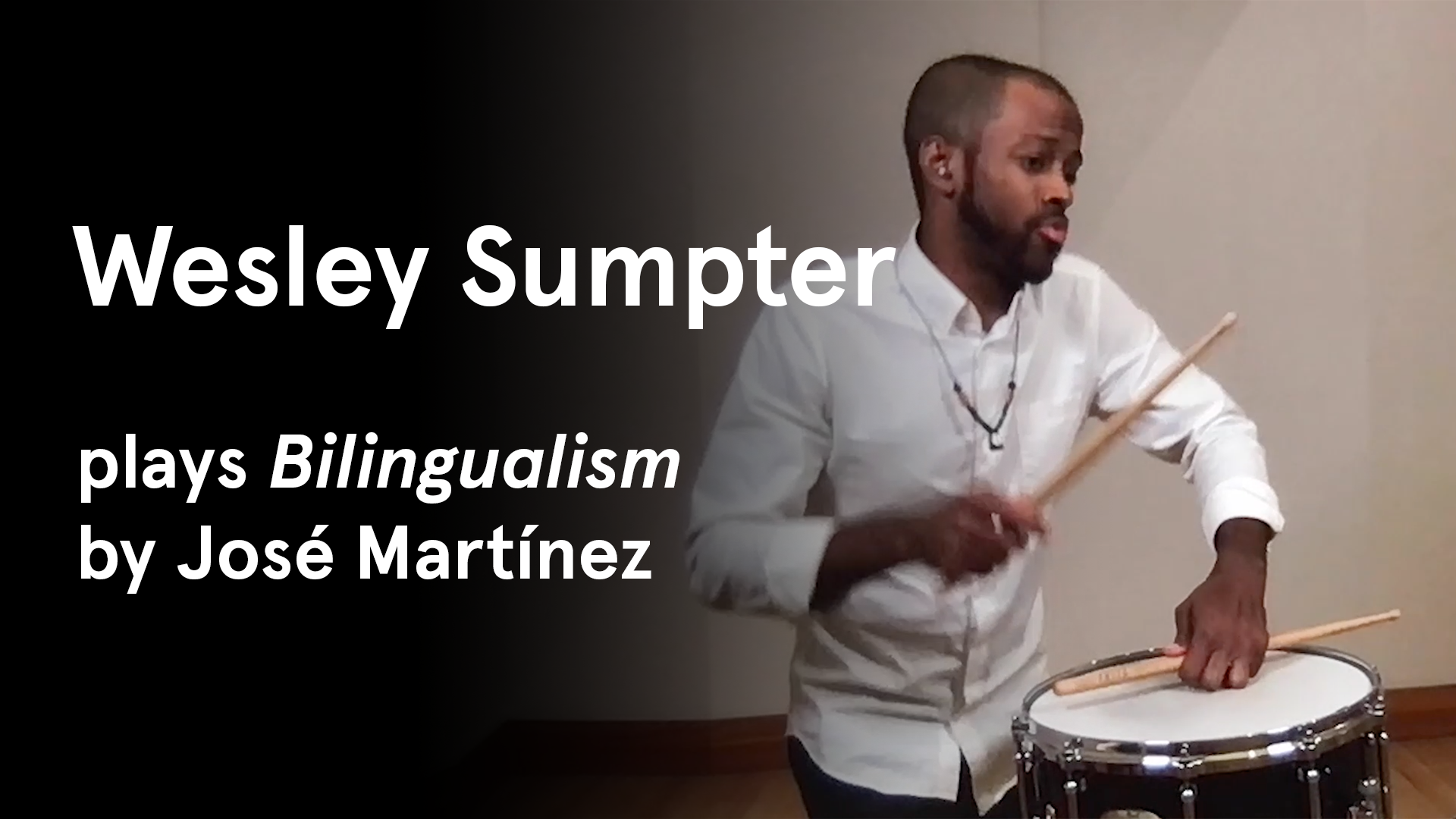 Colombian-born José Martínez describes himself as a composer/sound sculptor/educator/percussionist and his main musical interest as "the idiosyncratic synthesis of timbral examination, Latin American vernacular music, and technology." This work, Monologue IV: Bilingualism, combines traditional orchestral percussion techniques with Afro-Caribbean traditions, as a number of Martínez' works do. According to the LA Phil's Resident Fellow in percussion, Wesley Sumpter, learning the piece was like learning a new language. Sumpter says that the player is granted a lot of liberty, including patterns that he can enter and exit at will and outright improvisation. But there are so many techniques demanded in order for the snare drum to produce upwards of 25 different sounds that concentration must be total. The instrument is struck in all different places with sticks, mallets, and hands, but Martínez saves a surprise effect for the very end.
Get Watch & Listen Updates
Join the Watch & Listen newsletter list!