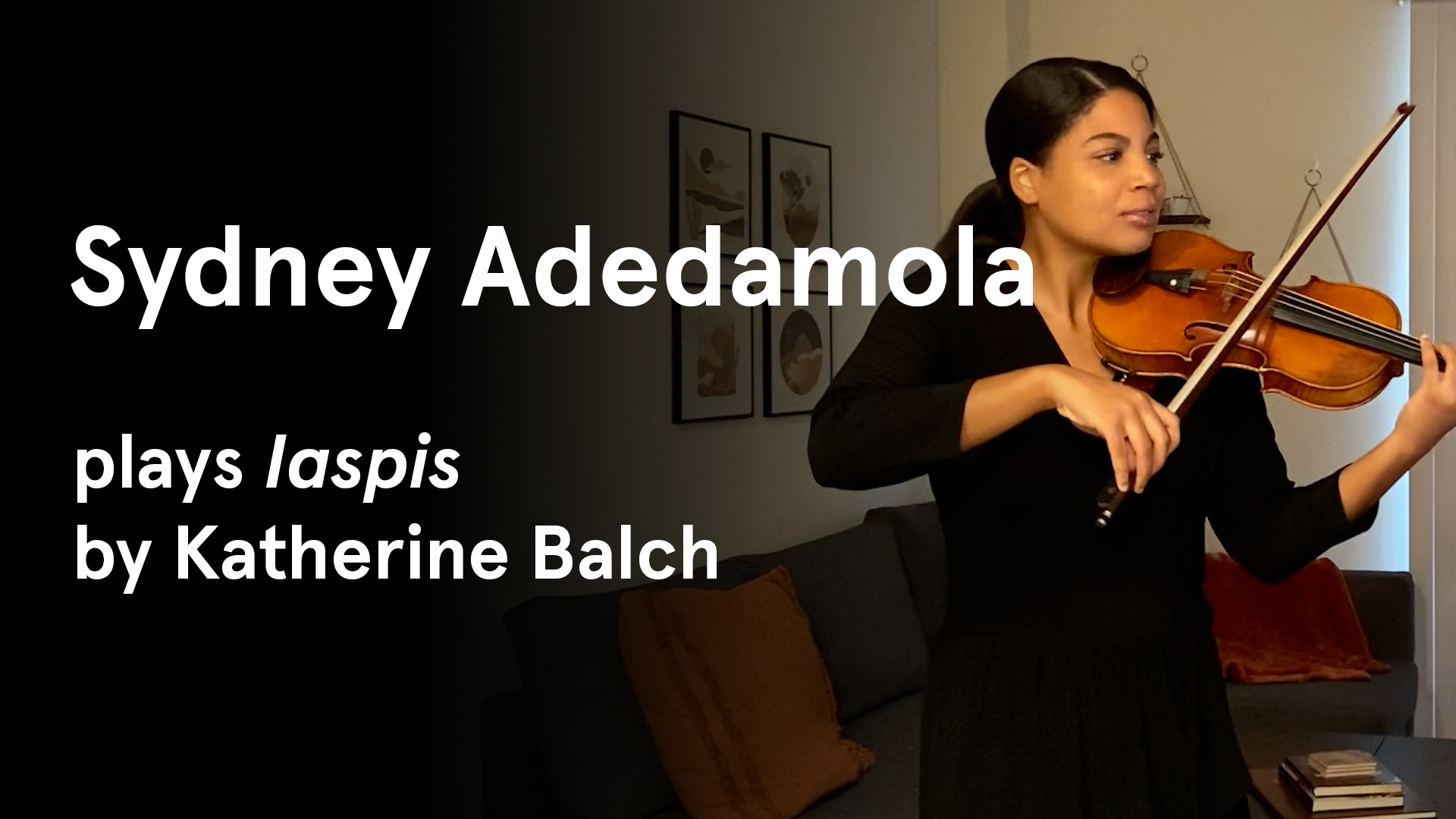 Much-awarded composer Katherine Balch has been described as "some kind of musical Thomas Edison – you can just hear her tinkering around in her workshop, putting together new sounds and textural ideas" (San Francisco Chronicle). She recently completed her tenure as composer-in-residence for the California Symphony, where she was lauded by the Mercury News as a "superbly gifted composer [with] a compositional voice that is truly unique and full of wonder."
Her brief program note – "An iaspis is a type of sparkling quartz"– may tell you all you need to know to listen to her piece for solo violin. And it is interesting to know that "scordatura" means the violin has been tuned differently; in this case, the lowest string (G) has been tuned down a half-step to F-sharp.
Using harmonics and angular riffs, Balch explores the flashing facets and unpredictable angles of a gemstone. The piece builds toward repeated Bach-like arpeggios for the most well-defined expressions of "sparkling." Following some intense activity, the violin hits a very high note and begins to fade away. But this is not the end. A coda quietly seems to reflect on the previous material, using plenty of harmonics, and, eventually, pizzicato. The seven-minute piece ultimately fades away on the same high note as the first section did.
Playing Iaspis for us is violinist Sydney Adedamola, a Judith and Thomas L. Beckmen LA Phil Resident Fellow and the inaugural chair holder of the Eugene and Marilyn Stein LA Phil Resident Fellow Chair.
Get Watch & Listen Updates
Join the Watch & Listen newsletter list!