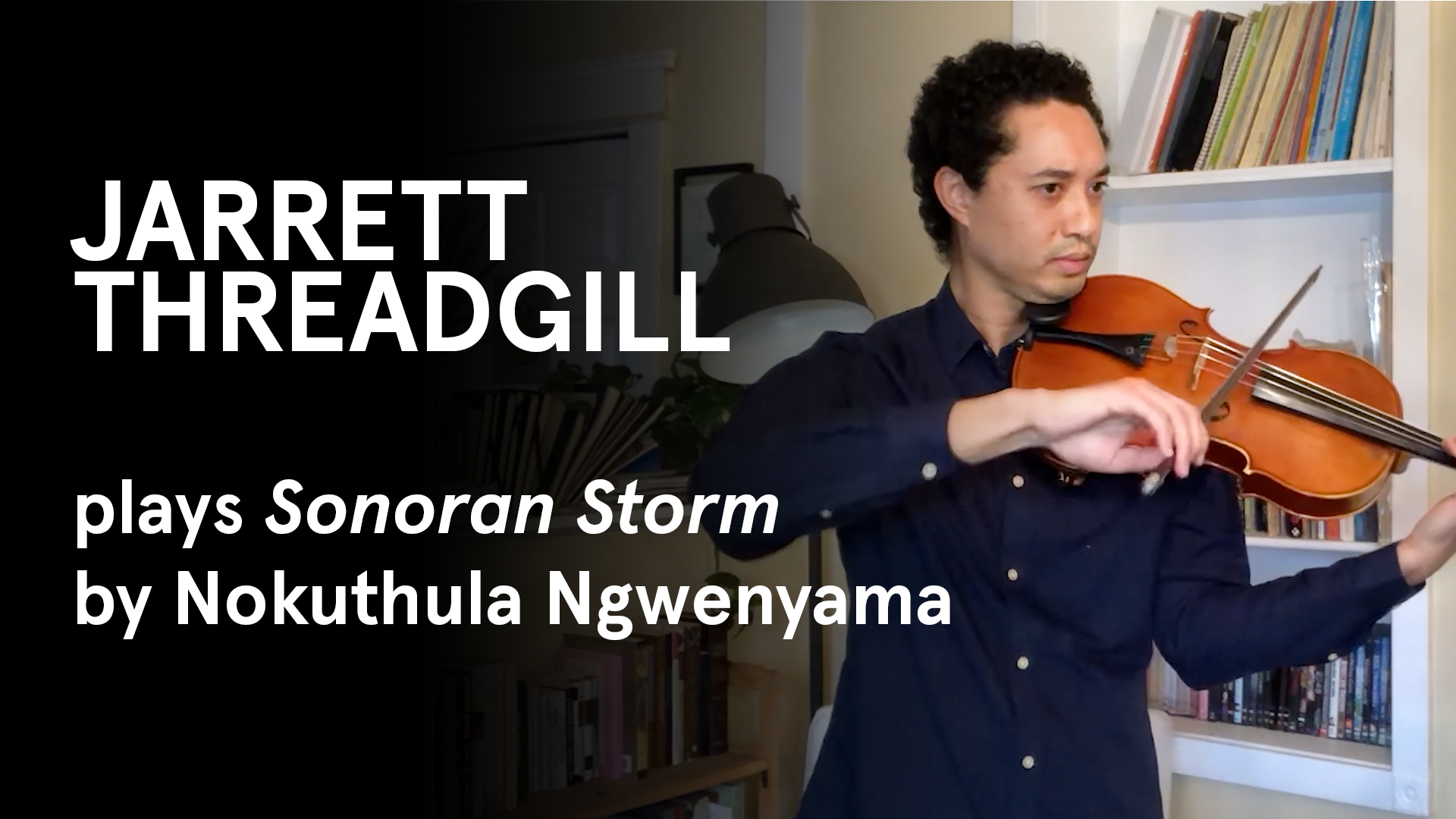 LA Phil Resident Fellow Jarrett Threadgill tackles Nokuthula Ngwenyama's remarkable work for solo viola Sonoran Storm. Acclaimed California-born violist and composer Ngwenyama has written an extended and detailed poetic program (backstory) for her piece about a downpour in the desert. A small sample: "The sun sets, the earth cools, and the desert braces for thermal dynamism. Tree branches partner with updrafts while downdrafts pelt the land. Angular veins shoot through darkness." The music is propulsive, riddled with multiple stops (in a way reminiscent of fiddling), and distinctly involving.
Get Watch & Listen Updates
Join the Watch & Listen newsletter list!