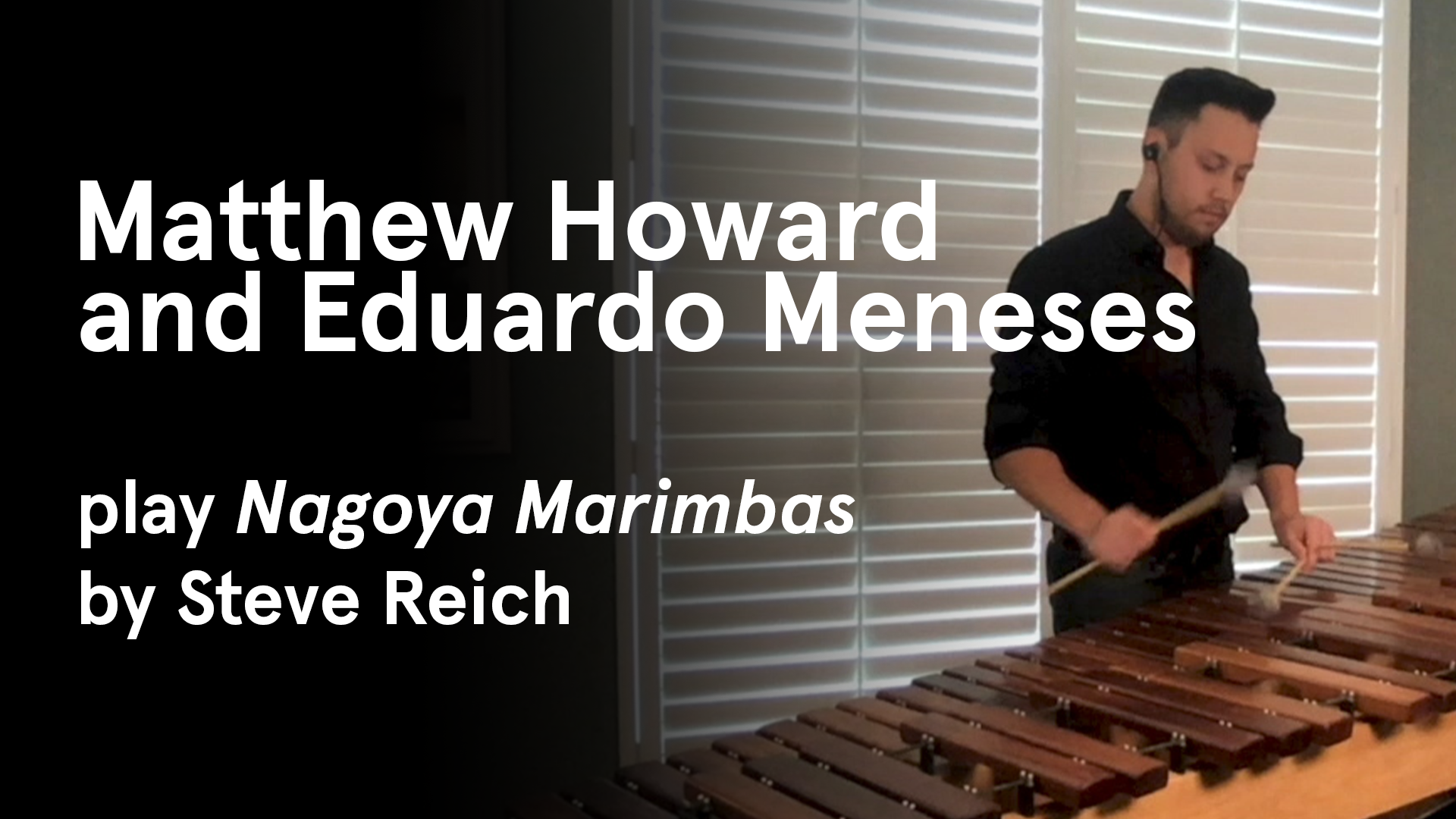 In a brilliant display of collaborative virtuosity, Matthew Howard, Principal Percussion of the LA Phil, and Eduardo Meneses, Principal Percussion of the Santa Barbara Symphony, perform Steve Reich's duet Nagoya Marimbas, commissioned by the Nagoya College of Music (Japan). To the ear, the piece resembles early Reich (1960s and '70s), with repeating patterns played out of phase with each other. However, the patterns are more highly developed melodically and change more frequently; each is repeated no more than two or three times, creating a quintessentially minimalist sound world but compressed into five minutes. Since its composition in 1994, Nagoya Marimbas has risen to become a staple of percussion repertoire.
Courtesy of Hendon Music, Inc., by arrangement with Concord
Get Watch & Listen Updates
Join the Watch & Listen newsletter list!