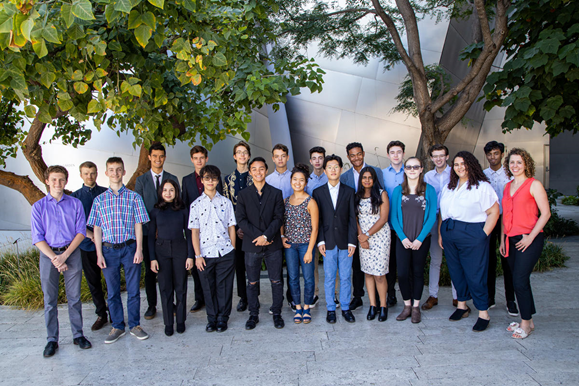 The Nancy and Barry Sanders Composer Fellowship Program
This season, thanks to the support of our generous donors, the LA Phil continues its successful Nancy and Barry Sanders Composer Fellowship Program (CFP), accepting students split into three leveled cohorts studying music composition for solo, duo, or trio; chamber ensemble; or orchestral ensemble/full orchestra.
The 2019/2020 class of 18 Fellows began its programming on September 7. For the first time, a YOLA student, Fariyan Alam, is participating. The LA Phil has been working with CFP Program Director Andrew Norman to gain insight into the current music theory landscape within YOLA, as well as learning how to generate more YOLA students applying to CFP.
Fellows have regular composition lessons with mentors, including Norman and faculty Sarah Gibson and Thomas Kotcheff, as well as frequent visits with LA Phil musicians for instrument demonstrations and chamber music reading sessions. The Fellows will also have the rare opportunity to hear their pieces performed by LA Phil musicians at rehearsals, as concert premieres, and on recordings.
YOLA in Mexico City
In November 2019, 96 YOLA musicians joined the LA Phil on tour in Mexico City, where they shared a musical and cultural exchange with 100 local students. The group performed several concerts and participated in an open rehearsal at the spectacular Palacio de Bellas Artes with LA Phil Music & Artistic Director Gustavo Dudamel. Some of the young musicians even met local family members for the very first time.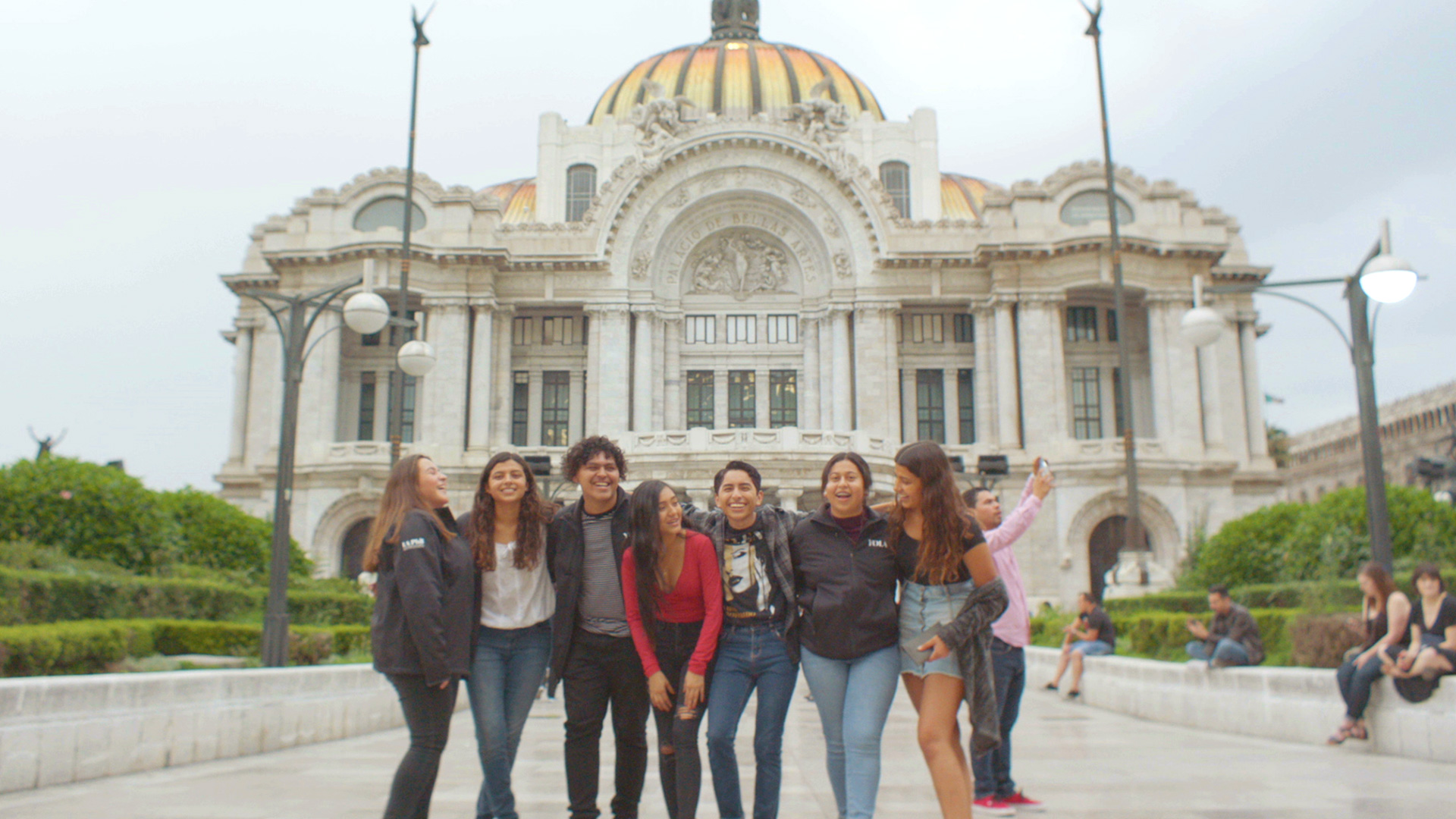 • • •
How to Donate Tickets
As a non-profit institution, the LA Phil relies on both ticket sales and contributions from generous supporters to sustain our work both on stage and in the community. While canceling performances is the right decision for the well-being of our city, musicians, and staff, it has made support through donations even more vital. If you are able, please consider donating (in part or full) the value of your tickets and know that by doing so you are helping us continue to impact lives through our music and education programs.