William Grant Still & the Harlem Renaissance
LA Phil 100: Centennial Reflections • FEB 2019
This month, the LA Phil presents William Grant Still & the Harlem Renaissance – a focus exploring Still's music and pairing it with the work of his contemporaries like Duke Ellington and George Gershwin. Still, who lived in Los Angeles for the second half of his life, made history with the LA Phil in 1936. His influence and the legacy of the Harlem Renaissance continue to shape the music we hear today.
In February's Centennial Reflections, we will highlight three moments of intersection between the LA Phil and three of the composers featured in the Festival: Still, Gershwin, and Ellington.
Burying the Lede
From the LA Phil's founding in 1919 until 1947, the orchestra's concerts were meticulously reported on by Los Angeles Times music critic Isabel Morse Jones. On the morning of July 19, 1936, Jones filed a rather long story about the upcoming shows at the Hollywood Bowl that week. In the very last paragraph, almost as an afterthought, she wrote, "William Grant Still will conduct two of his works."
What Jones was announcing with absolutely no fanfare was a watershed moment in the history of American music. That performance, which took place on July 23, 1936, was the first time an African American conductor led a major American orchestra.
Though Still would never again conduct the LA Phil, his music would be heard at the Bowl throughout the 1930s and 1940s. One year later – in July 1937 – Still's Symphony No. 1 was prominently featured in the first Hollywood Bowl program to be entirely comprised of American music. This time Jones made note of Still's talents in her review. She called him "an honored resident of Los Angeles."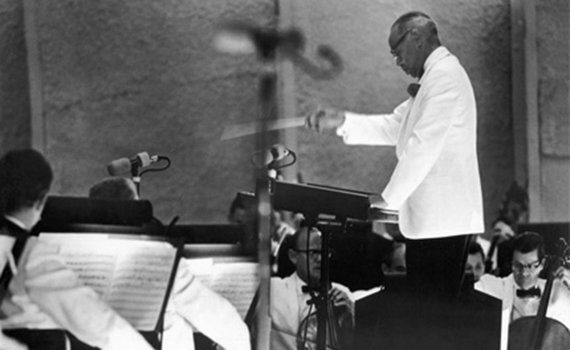 Still conducting

Another Bowl Debut
Still's contemporary George Gershwin made his Hollywood Bowl debut a year later in 1937 at a benefit concert for the LA Phil. Just two months later, Gershwin passed away unexpectedly. Millions of Americans tuned in to CBS Radio to hear a star-studded memorial concert for the composer that was recorded live at the Bowl. Gershwin archivist and entertainer Michael Feinstein wrote about the evening:
"The night of the concert, traffic on Highland Avenue (which leads to the Hollywood Bowl) was at a standstill.  Even with a police escort, some performers spent half an hour trying to enter the Bowl from the Hollywood Roosevelt Hotel, several blocks away. Fred Astaire saved himself the bother by walking. Attendance was over 22,000, many still arriving when LA Phil Music Director Otto Klemperer began the program."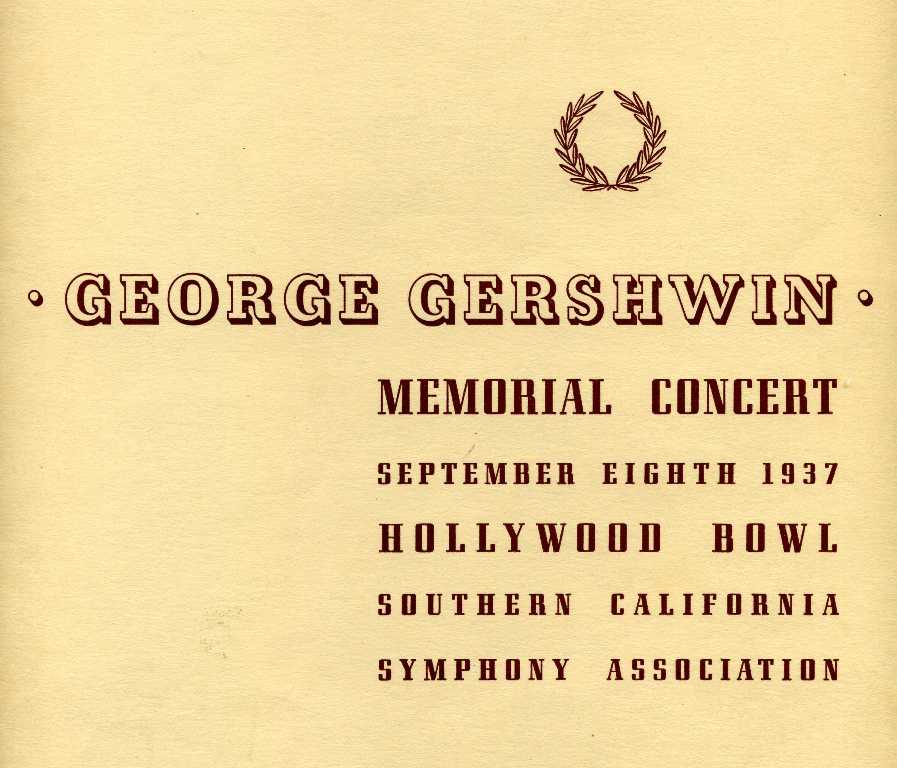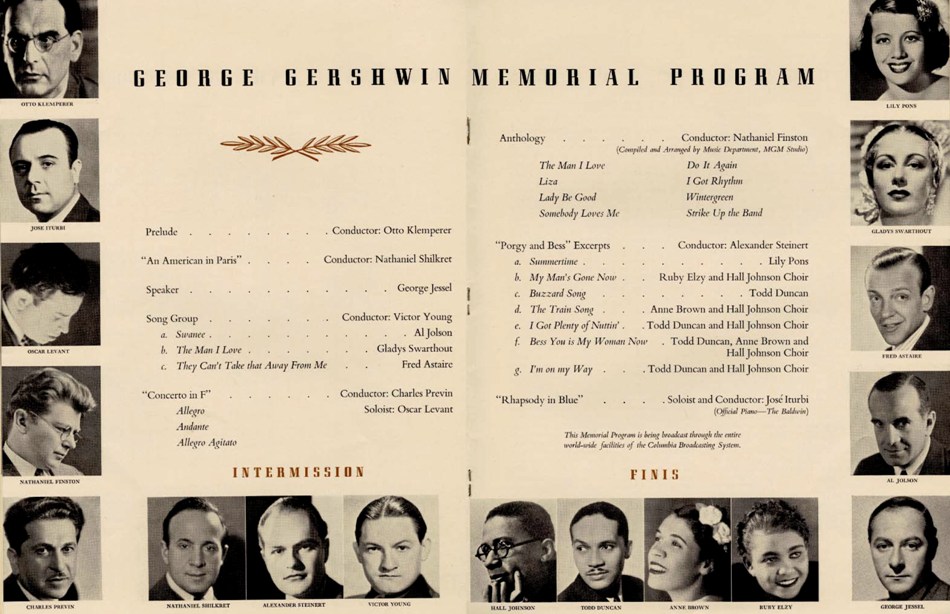 Klemperer began with Gershwin's Prelude No. 2, arranged as a funeral march for the occasion. This was the only recorded example of him conducting Gershwin. Lily Pons sang "Summertime." Three original Porgy and Bess cast members performed other selections from the Gershwin opus. Bowl regular José Iturbi played the piano and simultaneously conducted Rhapsody in Blue. Oscar Levant and Charles Previn — great uncle to André Previn — divided the tasks on the Concerto in F. Fred Astaire sang Ira Gershwin's lyrics to one of the last melodies George ever wrote, "They Can't Take That Away from Me."
Gershwin's blend of classical, pop, and jazz exemplifies the Hollywood Bowl's aesthetic. Following the 1937 memorial concert, Gershwin's music became central to the Bowl's repertoire.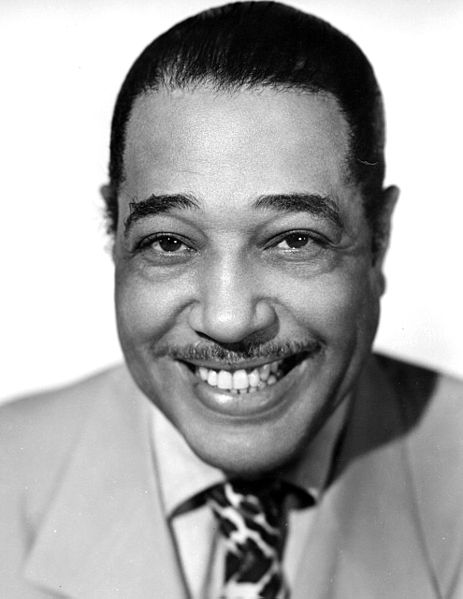 "A State of Bouncing Buoyancy"
Thirty years later, Duke Ellington headlined another historic LA Phil concert at the Hollywood Bowl. On August 25, 1966, Ellington led his jazz orchestra alongside the LA Phil, which was led by the LA Phil's then-assistant conductor under Zubin Mehta, William Kraft. That night, Ellington and Kraft – a noted composer and percussionist in his own right – transcended genres and classification.
From the stage, Ellington commented on what they were attempting:
"I'd like to say a word about our appearance with symphony orchestras. We've been doing this since 1949, not in the hope of accomplishing the same level of artistry in the classics as our wonderful colleagues here, but we create these hybrids which we do together because we feel that in case we bring about a state of bouncing buoyancy or swing, we will have made a major step in the right direction as far as the American idiom is concerned. Swing means that if your pulse and my pulse are together then we're 'swinging'."
That pulse – the one which connects musicians and music lovers across genres and generations – still beats today. It will be felt as strongly as ever at Walt Disney Concert Hall this month.
Photo credit: Library of Congress, Prints & Photographs Division, Carl Van Vechten Collection