Radio Broadcasts
LA Phil on Classical KUSC
The Los Angeles Philharmonic and Classical KUSC continue their annual radio broadcast partnership, reaching listeners in Southern and Central California. Thirteen concerts, recorded during the LA Phil's 2017/18 season, feature the orchestra with an impressive roster of guest artists and conductors. Through the organizations' ongoing partnership with WFMT Radio Network (Chicago), the 2018 broadcast series will also be syndicated nationwide.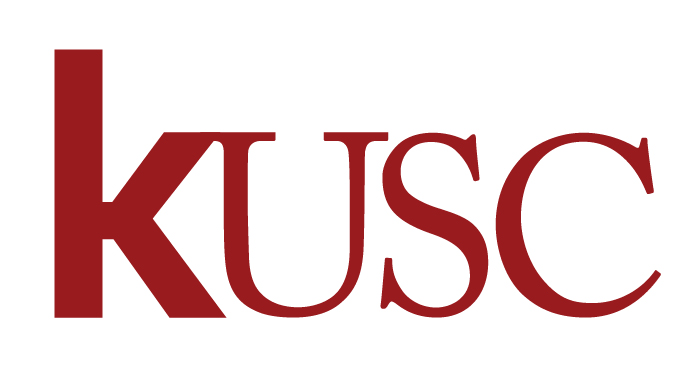 The first concert in the 2018 broadcast series aired locally on KUSC's SoCal Sunday Night program, the station's weekly local concert spotlight, on Sunday, March 18, 2018, at 7:00 PM, and featured Music & Artistic Director Gustavo Dudamel leading the LA Phil with Martin Fröst (clarinet), Jessica Pratt (soprano), Julia Bullock (soprano), Paul Appleby (tenor), and Elliot Madore (baritone) in an all-Mozart program.
Additional series highlights include performances by noted soloists, including (in order of appearance) Gidon Kremer, violin; Janai Brugger, soprano; Leila Josefowicz, violin; Laura Claycomb, soprano; Christophe Dumaux, countertenor; Hilary Hahn, violin; Sergio Tiempo, piano; Joseph Pereira, timpani; Maraca2, percussion; James McVinnie, organ; Richard Goode, piano; John Holiday, countertenor; Julianna Di Giacomo, soprano; Jennifer Johnson Cano, mezzo; Michael König, tenor; Davóne Tines, bass-baritone; and Mitsuko Uchida, piano.
2018 schedule of broadcasts (programs and artists subject to change):
SoCal Sundays at 7:00 PM on KUSC
KUSC air date: Sunday, March 18 at 7:00 pm
WFMT release date: June 26, 2018
Record dates: October 7 & 8, 2017
Highlights from Mozart: 1791

Gustavo Dudamel, conductor
Martin Fröst, clarinet
Jessica Pratt, coloratura
Julia Bullock, soprano
Paul Appleby, tenor
Elliot Madore, baritone
MOZART Clarinet Concerto
MOZART Selections from the Magic Flute
 
---

KUSC air date: Sunday, March 25 at 7:00 pm
WFMT release date: July, 3 2018
Record dates: October 12 & 15, 2017

Highlights from CDMX

Gustavo Dudamel, conductor
ALVAREZ Metro Chabacano
CHAPELA Inguesu
ORTIZ Teének - Invenciones de territoria (World Premiere, LA Phil Commission)
Gustavo Dudamel, conductor
MARQUEZ Danzon No. 1
MARQUEZ Danzon No. 2
 MARQUEZ Danzon No. 8
MARQUEZ Danzon No. 9 (World Premiere, LA Phil Commission)
 
---

KUSC air date: Sunday, April 1 at 7:00 pm
WFMT release date:  July 10, 2018
Record dates:  October 20 & 21, 2017

Mirga Gražinytė-Tyla, conductor
Gidon Kremer, violin
Janai Brugger, soprano
MESSIAEN Un Sourire
WEINBERG Violin Concerto
MAHLER Symphony No. 4
 
---

KUSC air date: Sunday, April 8 at 7:00 pm
WFMT release date: July 17, 2018
Record dates: October 28 & 29, 2017

Susanna Mälkki, conductor
Leila Josefowicz, violin
BERLIOZ "Quenn Mab" Scherzo
FRANCESCONI Duende - The Dark Notes (US Premiere)
BERLIOZ Symphonie fantastique
 
---

KUSC air date: Sunday, April 15 at 7:00 pm
WFMT release date: July 24, 2018
Record dates: November 17 & 19, 2017

Emmanuelle Haïm, conductor
Laura Claycomb, soprano
Christophe Dumaux, countertenor
PURCELL Suite from the Fairy Queen
BACH Suite No. 3 in D Major, BWV 1068
PERGOLESI Stabat Mater
 
---

KUSC air date: Sunday, April 22 at 7:00 pm
WFMT release date: July 31, 2018
Record dates: December 2 & 3, 2017

Jonathon Heyward, conductor
Hilary Hahn, violin
GLINKA Russlan und Ludmilla: Overture
BERNSTEIN Serenade (After Plato's Symposium)
LEON Ser (Being) (World Premiere, LA Phil Commission)
STRAVINSKY The Firebird Suite (1919)
KUSC air date: Sunday, April 29 at 7:00 pm
WFMT release date: August 7, 2018
Record dates: December 9 & 10, 2017

Xian Zhang, conductor
Sergio Tiempo, piano
CHEN Yi Ge Zu: Antiphony
TCHAIKOVSKY Piano Concerto No. 1
PROKOFIEV Symphony No. 6
 
---

KUSC air date: Sunday, May 6 at 7:00 pm
WFMT release date: August 14, 2018
Record dates: January 26 & 28, 2018

Gustavo Dudamel, conductor
Maraca2, percussion
Joseph Pereira, timpani
STRAVINSKY Fireworks
PEREIRA Threshold for Solo Timpani, Two Percussion and Orchestra (World premiere, LA Phil commission)
BRAHMS Symphony No. 1
 
---

KUSC air date: Sunday, May 13 at 7:00 pm
WFMT release date: August 21, 2018
Record dates: February 24 & 25, 2018

James Conlon, conductor
James McVinnie, organ
RAVEL Le Tombeau de Couperin
MUHLY Register ( LA Phil co-commission and World Premiere)
MUSSORGSKY (arr. Ravel), Pictures at an Exhibition
 
---

KUSC air date: Sunday, May 20 at 7:00 pm
WMFT release date: August 28, 2018
Record dates: March 30 & 31, 2018

Andrew Manze, conductor 
Richard Goode, piano 
BACEWICZ Overture
MOZART Piano Concerto No. 18 K. 456 (Paradis)
VAUGHAN WILLIAMS Symphony No. 6
 
---

KUSC air date: Sunday, May 27 at 7:00 pm
WFMT release date: September 4, 2018
Record dates: April 14 & 15 2018

Gustavo Dudamel, conductor
Esa-Pekka SALONEN Pollux (World Premiere, LA Phil commission) 
VARESE Ameriques
SHOSTAKOVICH Symphony No. 5
 
---

KUSC air date: Sunday, June 3 at 7:00 pm
WFMT release date: September 11, 2018
Record dates: April 21 & 22, 2018

Gustavo Dudamel, conductor
John Holiday, countertenor 
Julianna Di Giacomo, soprano 
Jennifer Johnson Cano, mezzo
Michael König, tenor 
Davone Tines, bass-baritone
Los Angeles Master Chorale
        Grant Gershon, Artistic Director
BERNSTEIN Chichester Psalms
BEETHOVEN Symphony No. 9
 
---

KUSC air date: Sunday, June 10 at 7:00 pm
WMFT release date: September 18, 2018
Record dates: May 19 & 20, 2018

Gustavo Dudamel, conductor
Mitsuko Uchida, piano 
SCHUMANN Piano Concerto 
SCHUMANN Symphony No. 2