Bravo Gustavo!
10 Years with the Los Angeles Philharmonic
In 2009, Gustavo Dudamel conducted his first concert as Music Director of the LA Phil at the Hollywood Bowl, leading the orchestra in Beethoven's Ninth for a crowd of nearly 18,000 people. This summer, we mark a full decade of unforgettable music – back where it all began.
CONCERT • THU / JUL 18, 2019 - 8:00PM
---
10 Years – Bravo Gustavo!
Dudamel Conducts Rachmaninoff
To celebrate his ten years in L.A., Gustavo conducts a special anniversary concert complete with fireworks. Food + Wine will serve up Venezuelan arepas, the Gustavo puppet from Celebrate LA! will make its triumphant return, and the first 2,000 guests will all get commemorative pins. Plus, we'll share special moments and look back on the first decade of a one-of-a-kind tenure. It's an evening of music from the golden age of Hollywood, topped off with Rachmaninoff's lush Third Piano Concerto. Here's to a decade of Dudamel!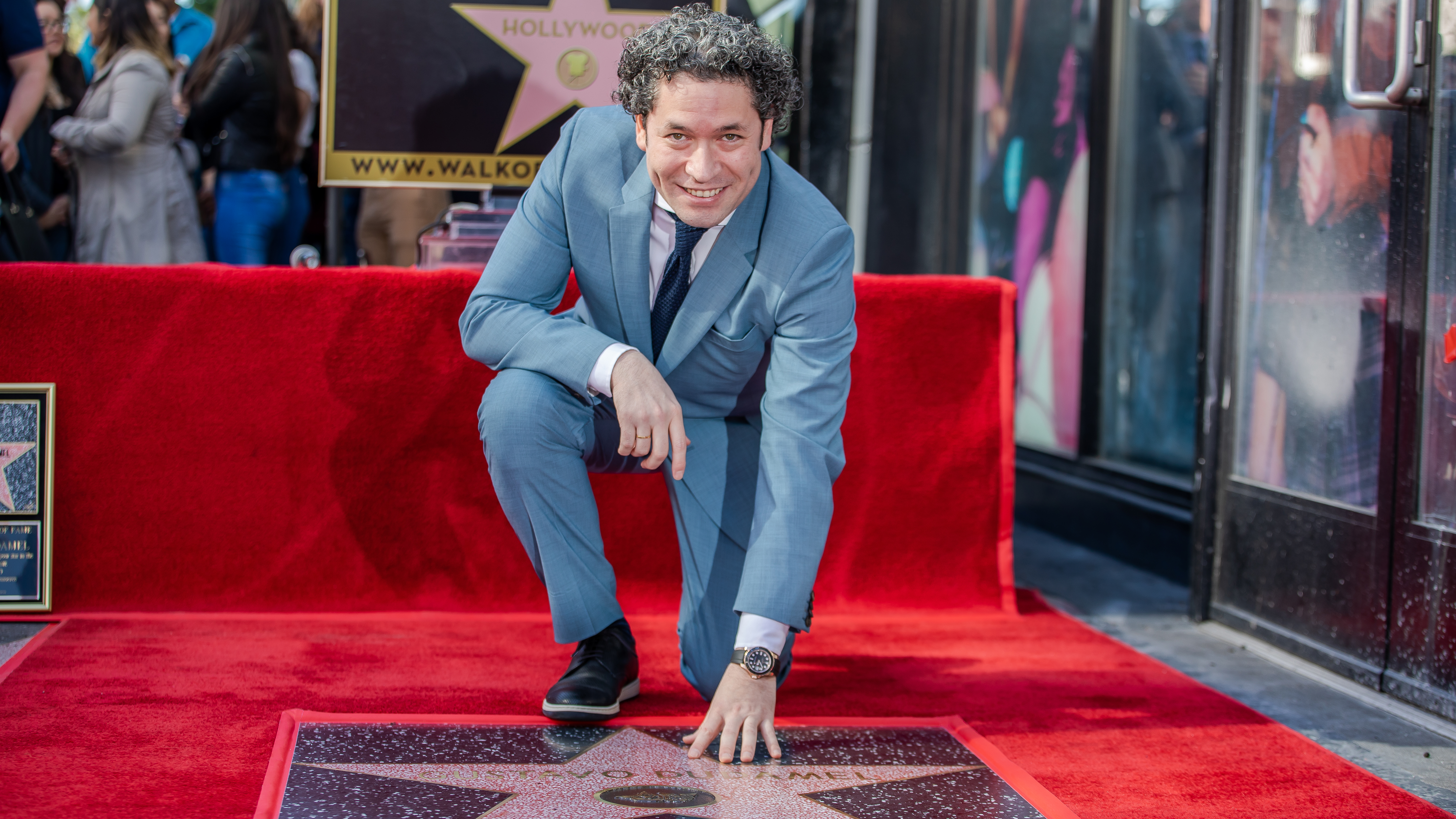 A Decade of Dudamel in Los Angeles
Since arriving in 2009 as a young conductor with extraordinary ambition and a commanding presence on and off the podium, Dudamel has made every one of his 10 seasons here live up to everyone's outsized expectations.

Gustavo in the community...
A centerpiece of the LA Phil's mission in the Dudamel era has been its commitment to young people, particularly with YOLA (Youth Orchestra Los Angeles). Starting in 2007 with just 80 students, YOLA has grown to serve more than 1,200 youth musicians across four sites. Watch as YOLA student Lili Morales remembers her first encounter with Dudamel: performing at the Hollywood Bowl for a massive crowd.

Gustavo and our artists...
In his time with the LA Phil, Gustavo has formed deep collaborations with great artists on and off the stage. In his own words, "Imagine a young boy from Venezuela arriving here and getting to be best friends with Frank Gehry. Having this beautiful and unique connection with John Williams, John Adams, Herbie Hancock – all of these great people – it's a dream."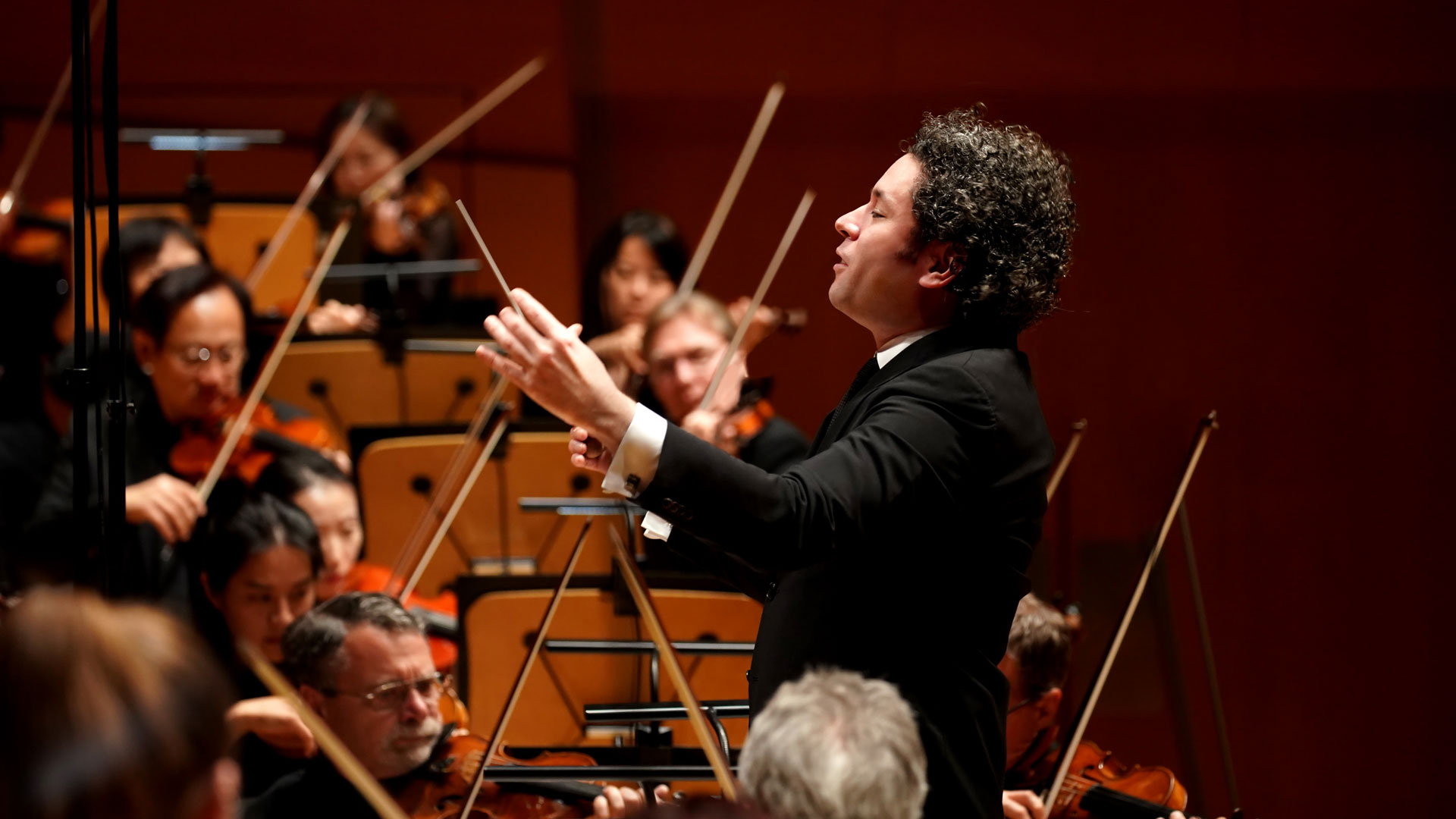 Experience the passion of Dudamel live...
As Gustavo Dudamel begins his second decade with the Los Angeles Philharmonic, he leads the orchestra into its second century. He'll preside over a range of memorable concerts this summer at the Hollywood Bowl. Then he'll launch the 2019/20 season at Walt Disney Concert Hall with eye-opening performances of beloved classics, juxtaposed with fresh perspectives from living composers.
Browse upcoming Dudamel concerts at both our venues...
Celebrate the Maestro
Shop Dudamel recordings, books, gifts, and more at the LA Phil Store or online (pick up your order in-store or ship it right to your door)!