Enhance your concert experience with pre-concert talks!
Upbeat Live is an informative and engaging way to learn about the music before your concert. Renowned musicologists will take you through music theory, guided listening and the program's historical and cultural context. Plus, you'll hear interviews with guests and members of the LA Phil and participate in Q&A!
Details
---
Cost

When

Where

FREE to ticket holders

1 hour before the concert

1

BP Hall at Walt Disney Concert Hall
Upbeat Live is available for the following concert series:
Can't Attend?
Dial 1.605.475.4333 and enter access code 184648 to listen on your way to the Hall.2

Listen to Past Talks
You can listen to the audio recordings from past season's talks here. 
Please note: 
1 Except Friday matinees, which take place at 9:45am in the main auditorium
2 Not available for Friday matinees. This number is not toll free, so the cost will depend on rates charged by your long distance carrier (Sprint, Verizon, AT&T, etc.) to area code 605, South Dakota. There are no additional fees. We do not require the use of any specific carrier, nor do we know what rates patrons pay on their calling plans.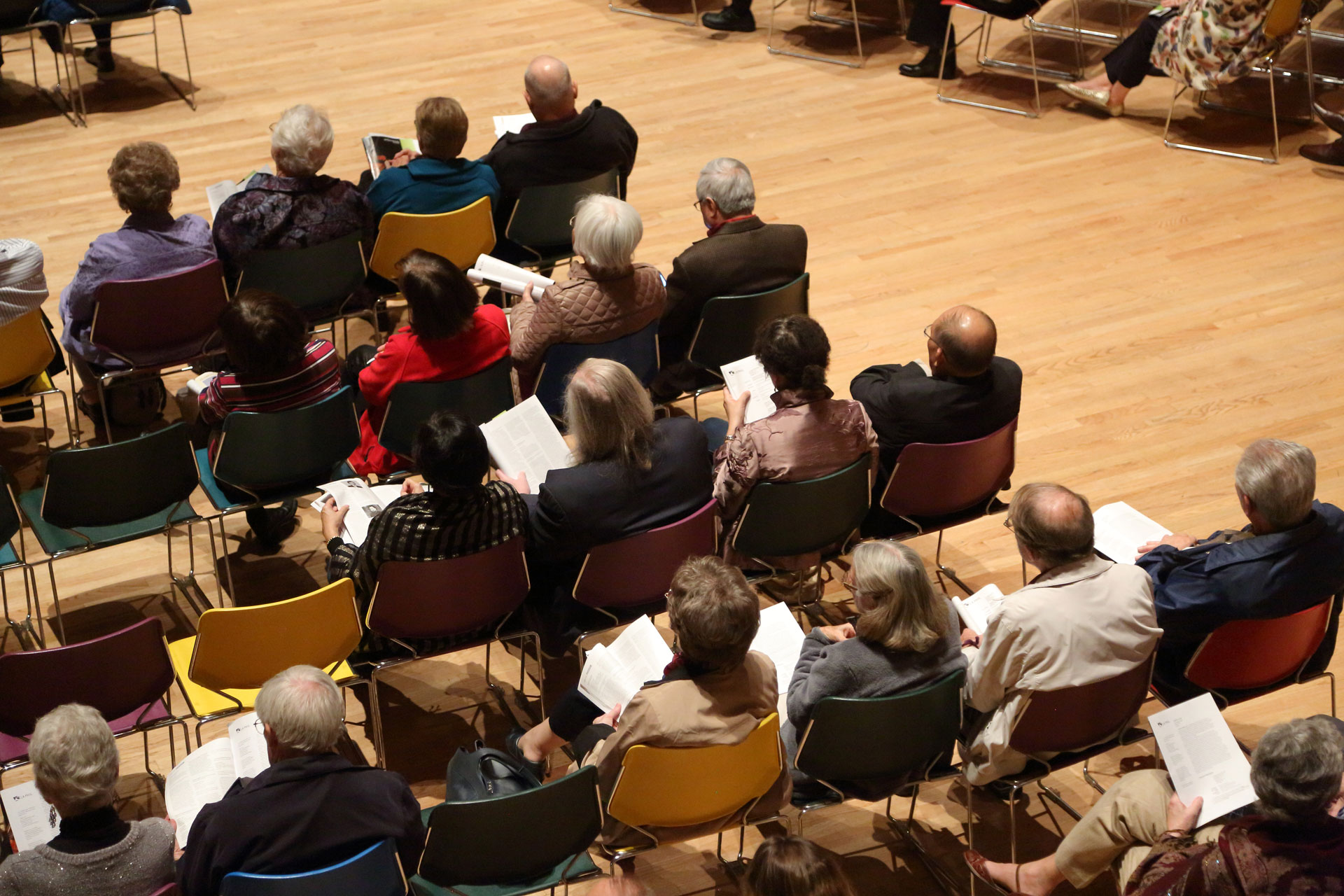 2018/19 Upcoming Schedule
 
Listen to Past 2018/19 Talks
Upbeat Live with Kristi Brown-Montesano OCT 4-7
Upbeat Live with Andrew Norman OCT 9