Invited rehearsals provide students and instructors with a rare glimpse at the creative process of the Los Angeles Philharmonic as they prepare for a concert performance. As part of the experience, ensembles will gain first-hand insight into the rehearsal process, information on the repertoire and composers, and participate in a dynamic and interactive workshop.
Applications are now open for the 2018-2019 season!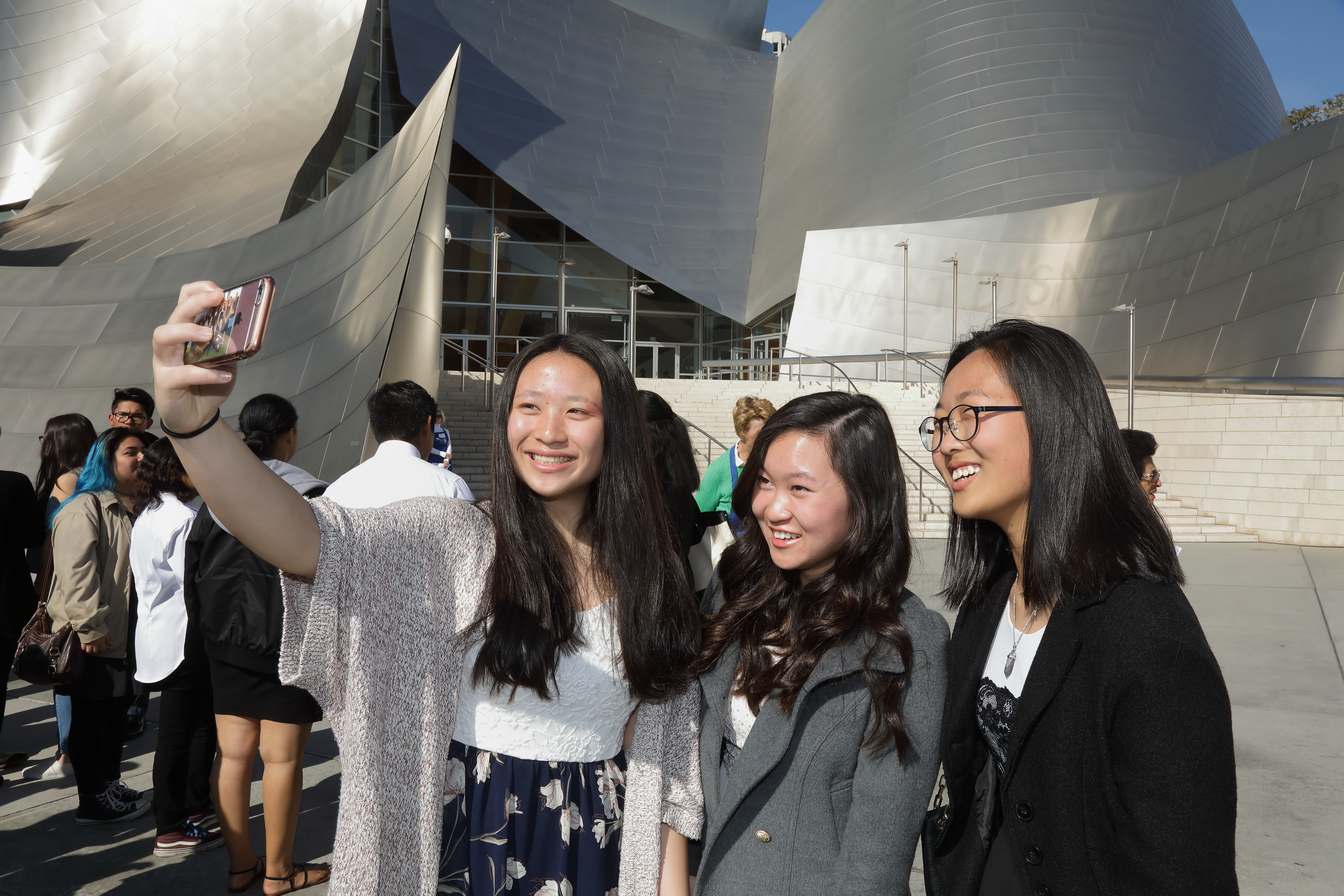 Program Overview
Attend one invited rehearsal with the Los Angeles Philharmonic at Walt Disney Concert Hall
Participate in an interactive pre-rehearsal activity, guided by an LA Phil Teaching Artist
There is no fee for participation 
Eligibility
Open only to school or extra-curricular music ensembles with players in middle and/or high school (grades 6-12)
Must be an instrumental music ensemble (jazz, wind ensemble, orchestra, chamber ensembles, etc. are all welcome)
Successful applicant ensembles must commit to providing their own ground transportation to and from Walt Disney Concert Hall
Exemplary audience etiquette is expected.
2018/19 Invited Rehearsals Schedule
10:00AM - 12:45PM
FRI / FEB 1, 2019
---
Conductor: Young
Guest Artist: Slattery, Bain
Program: 
BRITTEN Four Sea Interludes from Peter Grimes
BRITTEN Serenade for Tenor, Horn and Strings
STRAUSS Also sprach Zarathustra with supertitles

SAT / FEB 16, 2019
---
Conductor: Wilkins
Guest Artist: Alston, Diehl
Program: 
ELLINGTON "Come Sunday" from Black, Brown and Beige
GERSHWIN Rhapsody in Blue
ELLINGTON Harlem
STILL Symphony No. 1, "Afro-American"

THUR / MAR 7, 2019
---
Conductor: Dudamel
Guest Artist: Yuja Wang
Program: 
ADAMS Must the Devil Have All the Good Tunes?
MAHLER Symphony No. 1


FRI / MAY 17, 2019
---
Conductor: Dudamel
Guest Artist: Lang Lang
Program: 
BEETHOVEN Egmont Overture
HAYDN Symphony No. 104, London
BEETHOVEN Piano Concerto No. 2

THUR / MAY 23, 2019
---
Conductor: Dudamel
Guest Artist: Avdeeva, Perianes
Program: 
BEETHOVEN Piano Concerto No. 4
BEETHOVEN Piano Concerto No. 5, "Emperor"

SAT / MAY 25, 2019
---
Conductor: Dudamel
Guest Artist: Perez, Larsson, Portillo, Georne, LAMC
Program: 
BEETHOVEN Mass in C
HAYDN "Lord Nelson" Mass