2019/20 Walt Disney Concert Hall
Dudamel Conducts Symphonies by Ives & Dvořák
"Charles Ives was our first great American composer. All alone in his Connecticut barn, Ives created his own private musical revolution," Leonard Bernstein said. In a concentrated period, Dudamel presents all four symphonies by the American trailblazer, in league with Antonín Dvořák's masterful final three symphonies. Both composers thrived on building their creations from the vernacular music of their countries. For Ives, that meant the patriotic songs, marches, and hymns he remembered from his youth in New England. For Dvořák, it was the modes, harmonies, and rhythms of his beloved Czech folk music.
7 Events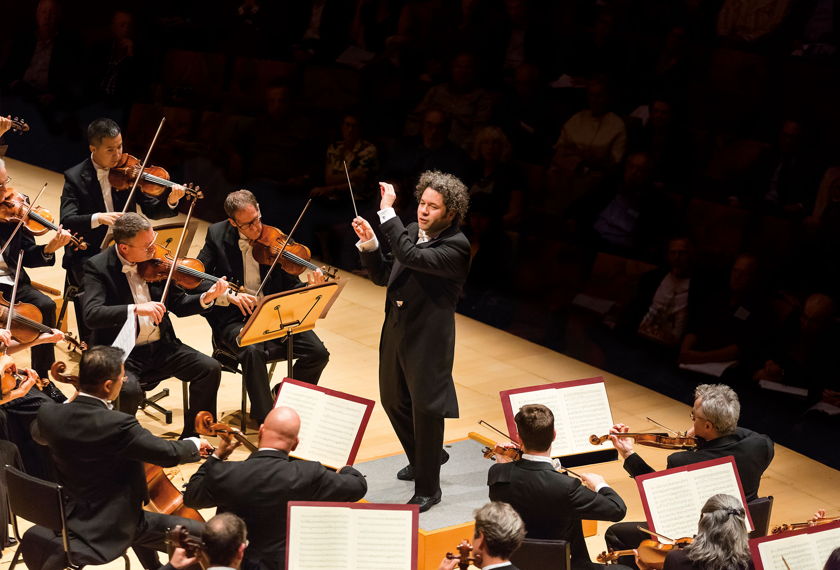 Ives 1 & Dvořák 7 with Dudamel
Dudamel launches his unexpected pairing of composers who drew on vernacular music.
Learn More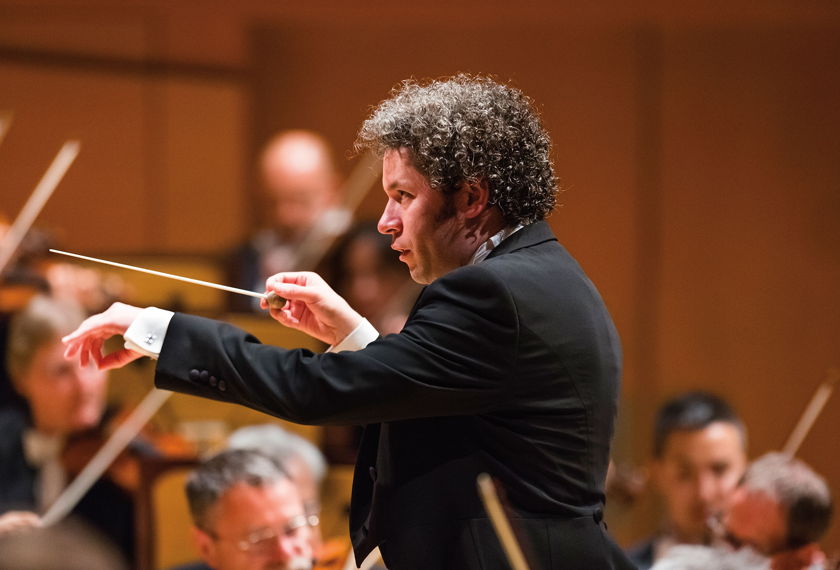 Ives 2 & Dvořák 8 with Dudamel
Dudamel lays out the greatness of these masters of music of the people.
Learn More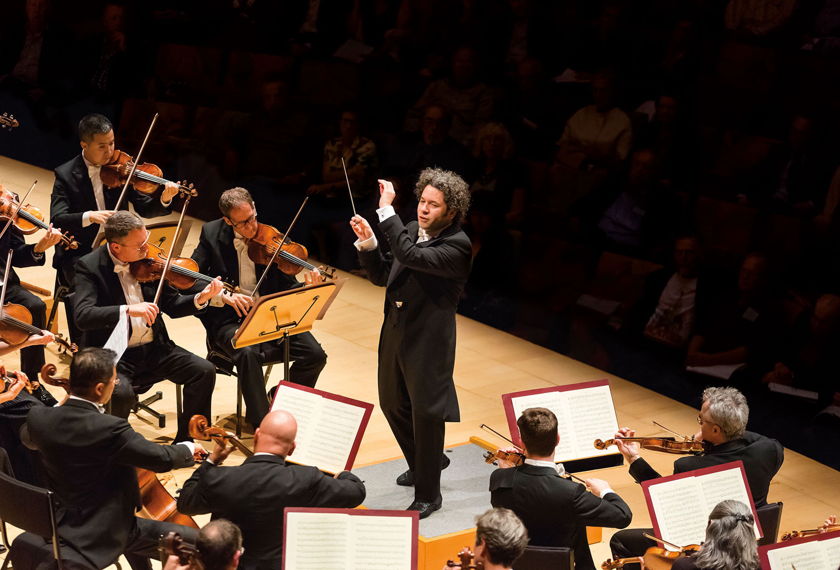 Ives 3 & Dvořák 9 with Dudamel
Dudamel shows us two musical views of America through this unexpected pairing.
Learn More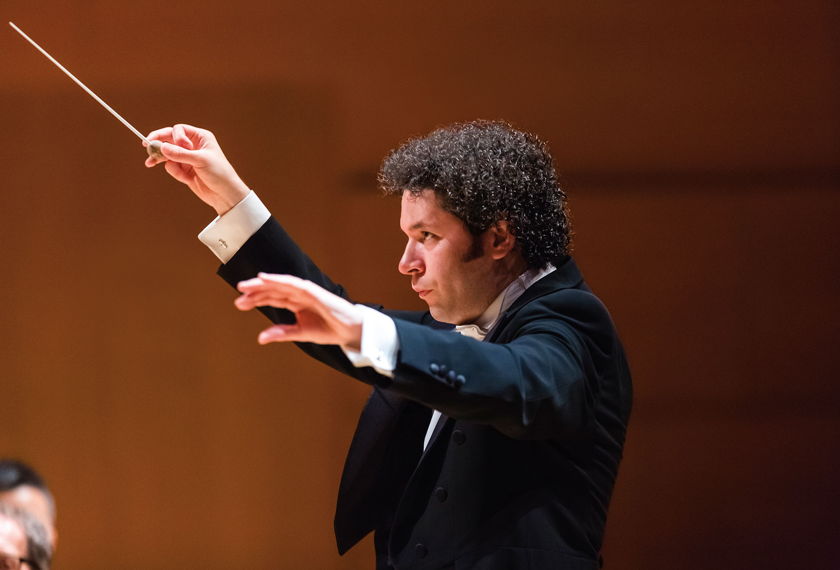 Ives 4 & Dvořák 9 with Dudamel
Dudamel's inspired look at two composers who viewed America in their own ways reaches its climax.
Learn More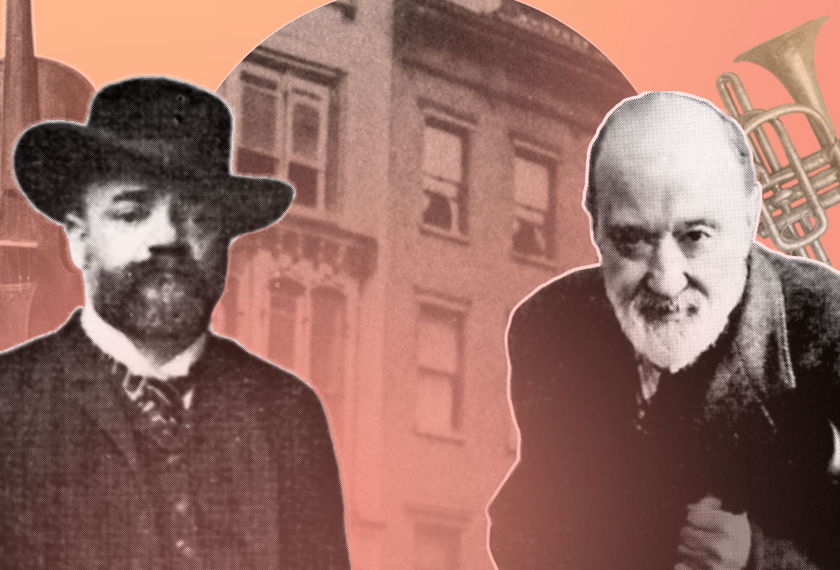 Myth of the New World
Multimedia presentation viewing the new world through the eyes of myth
Learn More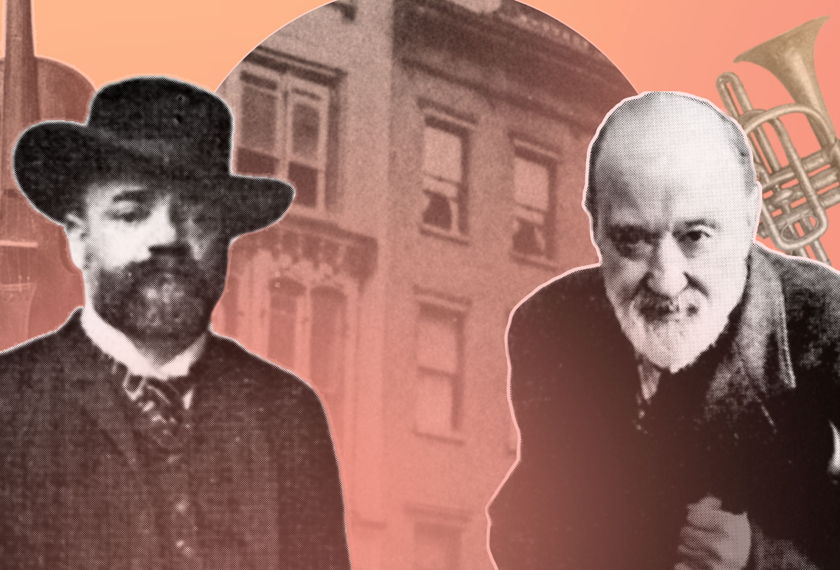 Myth of the New World
Multimedia presentation viewing the new world through the eyes of myth
Learn More