Program
Thomas ADÈS

Dante I: Inferno (LA Phil commission)
Intermission

Thomas ADÈS

Dante II: Purgatorio (U.S. Premiere, LA Phil commission)

Thomas ADÈS

Dante III: Paradiso (U.S. premiere, LA Phil commission)
About this Performance
Thomas Adès called his Inferno "a grateful tribute to Franz Liszt, the composer of hell and demonic music." When Gustavo Dudamel conducted the premiere in the 2018/19 season, it received a standing ovation before it came to a full stop, and the Los Angeles Times called it "ambitious and electrifying." Inferno makes up one chapter of a full-length Dante ballet wherein "each movement has a vivid musical character, with Adès' flamboyant and whimsical take on Liszt and Tchaikovsky." This season, experience heaven, hell, and the in-between when Inferno returns alongside the U.S. premieres of Purgatory and Paradise.
See other concerts in this series
Programs, artists, dates, prices, and availability subject to change.
Enhance Your Experience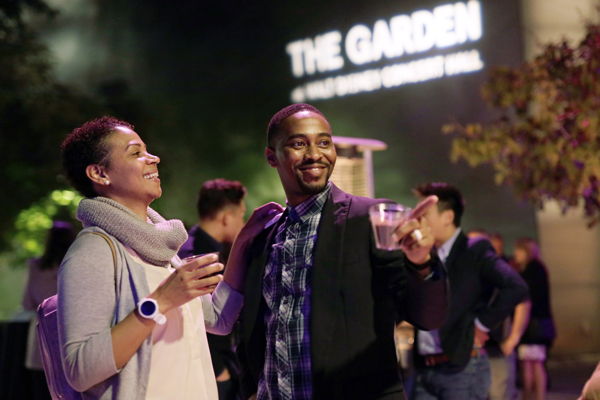 Drinks in The Garden
Set the tone for your night with Drinks in The Garden. Starting at 6:30pm, you can enjoy music and complimentary drinks, and soak up the lush and leafy ambience of Walt Disney Concert Hall's Blue Ribbon Garden.
Subject to cancellation due to weather conditions.