Program
Program and artists to be announced
About this Performance
Born between 1965 and 1980, Generation X is the dark horse demographic dwarfed in number by the Boomers and Millennials on either side. While small in number, their collective impact on our culture continues to be felt today. Combining orchestral concerts curated by Thomas Adès with popular presentations and humanities conversations, the LA Phil's Generation X festival takes a multidisciplinary, multi-genre look at the slackers, hackers, and latch-key kids who were born analog and became digital.
More details to be announced.
The Gen X Festival is generously supported by the Contemporary Initiatives Fund.
See other concerts in this series
Programs, artists, dates, prices, and availability subject to change.
Enhance Your Experience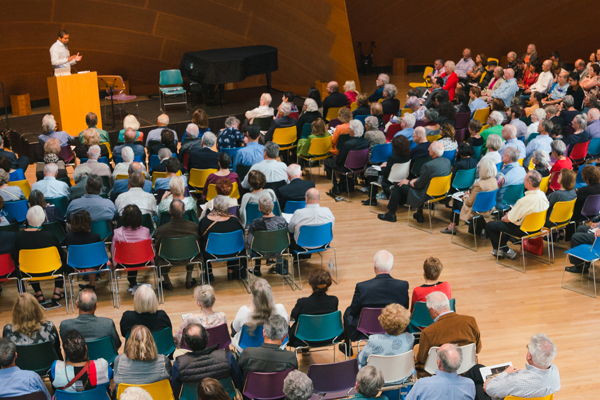 Upbeat Live with Veronika Krausas
Event starts at 1:00PM
Before the concert, some of the sharpest musical minds around – including members of the LA Phil – guide you through the evening's music, complete with a Q&A session for any lingering questions. This free event is held in BP Hall, accessible after your ticket is scanned.
Learn More