About this Performance
The first thing the composer will tell you is that "Stranger Love is not practical." It's six hours of music and theater with an orchestra built on three microtonal pianos. But at a time when everything in our lives is cut shorter and shorter, taking six hours to discover "a world where time bends to love like gravity, and moments of bliss, of fear and of rapture—the moments in which you've felt most alive—are the pillars that hold up the fabric of the stars" is entirely the point. Not practical? Perhaps. But in this modern world, it might be essential.
Stranger Love is the fruit of a conversation between Mattingly and librettist Thomas Bartscherer about music and language over many years. It follows two lovers whose romance unfolds to the rhythm of the seasons. Inspired in part by the structure of Plato's Symposium and set on a vast time scale against the ever-expanding universe, it broadens in scope and frame over the course of three acts, moving from the personal to the archetypical to a vision of the divine—a love supreme.
This performance is generously supported by the Bernice and Wendell Jeffrey Fund.
See other concerts in this series
Programs, artists, dates, prices, and availability subject to change.
Enhance Your Experience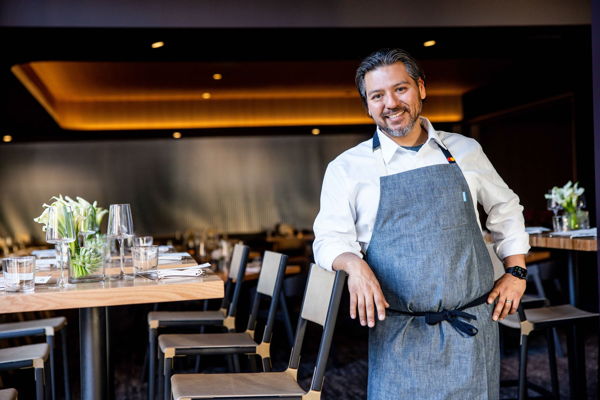 Dinner Intermission Offerings
Event starts at 7:45PM
A special Dinner Intermission will be available for purchase to concert attendees, preceding Acts II & III. Dining options available on site for purchase include the Concert Hall Café, picnic options in BP Hall, and specialty cocktails at each bar, along with pre-ordered selections from asterid. You may even spot a performer or two!


Please note: Dinner is not included in the price of a ticket.
Pictured: asterid chef Ray Garcia