Halloween Organ & Film:
The Hunchback of Notre Dame
Thu / Oct 31, 2019 - 8:00PM
Haunting images and live organ will tingle your spine.
No Longer Available
Program
The Hunchback of Notre Dame (1923)
About this Performance
Organist Clark Wilson sets a haunting scene as he accompanies the 1923 silent film The Hunchback of Notre Dame, featuring a legendary performance from Lon Chaney.
See other concerts in this series
Programs, artists, dates, prices, and availability subject to change.
Enhance Your Experience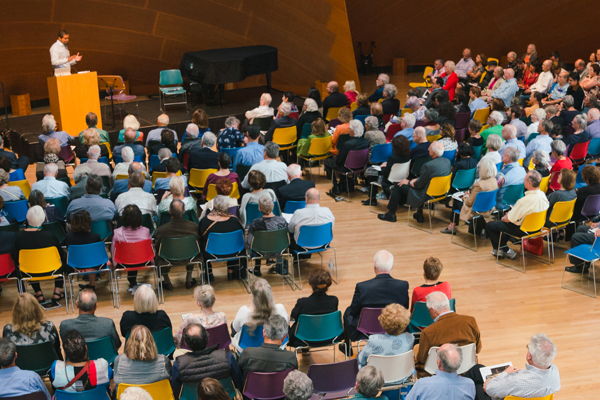 Upbeat Live with Alan Chapman
Event starts at 7:00PM
Before the concert, some of the sharpest musical minds around – including members of the LA Phil – guide you through the evening's music, complete with a Q&A session for any lingering questions. This free event is held in BP Hall, accessible after your ticket is scanned.
Learn More