About this Performance
This event has been canceled in accordance with "Safer at Home" orders by Governor Gavin Newsom, Los Angeles County, and Mayor Eric Garcetti to limit the spread of COVID-19.
Due the large number of concerts impacted, please don't contact us immediately. Details on how to manage canceled tickets will be emailed to ticketholders next week. At that time, ticketholders will be able to:
Exchange your tickets

for any 2019/20 or future 2020/21 season performance or LA Phil-presented concert in the Hollywood Bowl 2020 season. All exchange fees will be waived.
Exchange your tickets for a credit applied towards your account.
Donate your tickets

and receive a tax deduction for the total ticket value.
Receive a refund for the value of your ticket.
Visit this page for the latest updates and to learn more.
---
The Lemminkäinen Suite tells four stories from the Finnish national saga, the Kalevala, about the hero Lemminkäinen. Sibelius pulls out all his descriptive stops to create the wide-open, Northern musical landscape in which these tales play out, ranging from humorous to harrowing to haunting.
Concerts in the Thursday 2 subscription series are generously supported by the Otis Booth Foundation.
See other concerts in this series
Programs, artists, dates, prices, and availability subject to change.
Enhance Your Experience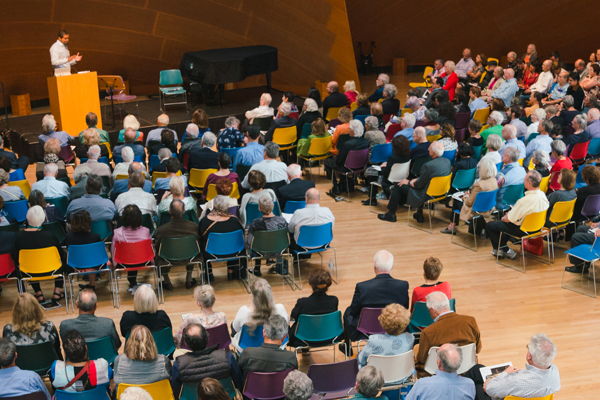 Upbeat Live with Thomas Neenan
Event starts at 7:00PM
Before the concert, some of the sharpest musical minds around – including members of the LA Phil – guide you through the evening's music, complete with a Q&A session for any lingering questions. This free event is held in BP Hall, accessible after your ticket is scanned.
Learn More