About this Performance
Moved by Richard Dehmel's love poem "Transfigured Night" around the time he met his future wife, Arnold Schoenberg poured his heart and soul into what became the first major work of his career, a Romantic vision of a night transformed by love. Near the end of his life, Richard Strauss composed four songs for soprano and orchestra on poems mostly about death – yet they are suffused with calm and acceptance.
Strauss also tackled the subject of death earlier in his life when he composed Death and Transfiguration. This symphonic poem, which uses the orchestra to tell a story without words, was connected to a poem tracing the arc of an artist's struggle to accept his own death to his redemption and rebirth in the "infinite reaches of heaven." Compare the perspectives of the young Strauss with those of his older self.
See other concerts in this series
Programs, artists, dates, prices, and availability subject to change.
Enhance Your Experience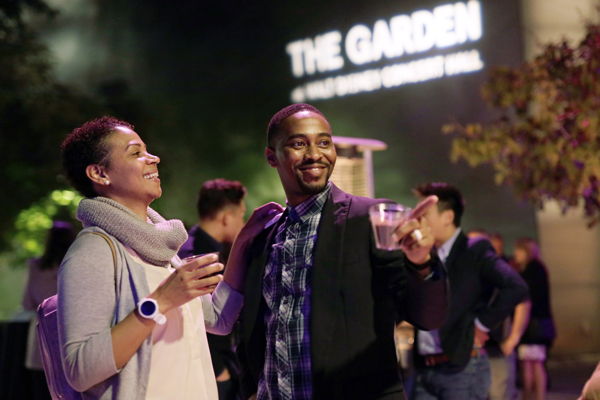 Drinks in The Garden
Event starts at 6:30PM
Set the tone for your night with Drinks in The Garden. Starting at 6:30pm, you can enjoy music and complimentary drinks, and soak up the lush and leafy ambience of Walt Disney Concert Hall's Blue Ribbon Garden.
Subject to cancellation due to weather conditions.
Learn More