Invited rehearsals provide students and instructors with a rare glimpse at the creative process of the Los Angeles Philharmonic as they prepare for a concert performance. As part of the experience, ensembles will gain first-hand insight into the rehearsal process, information on the repertoire and composers, and participate in a dynamic and interactive workshop.
2019/20 season applications opening soon!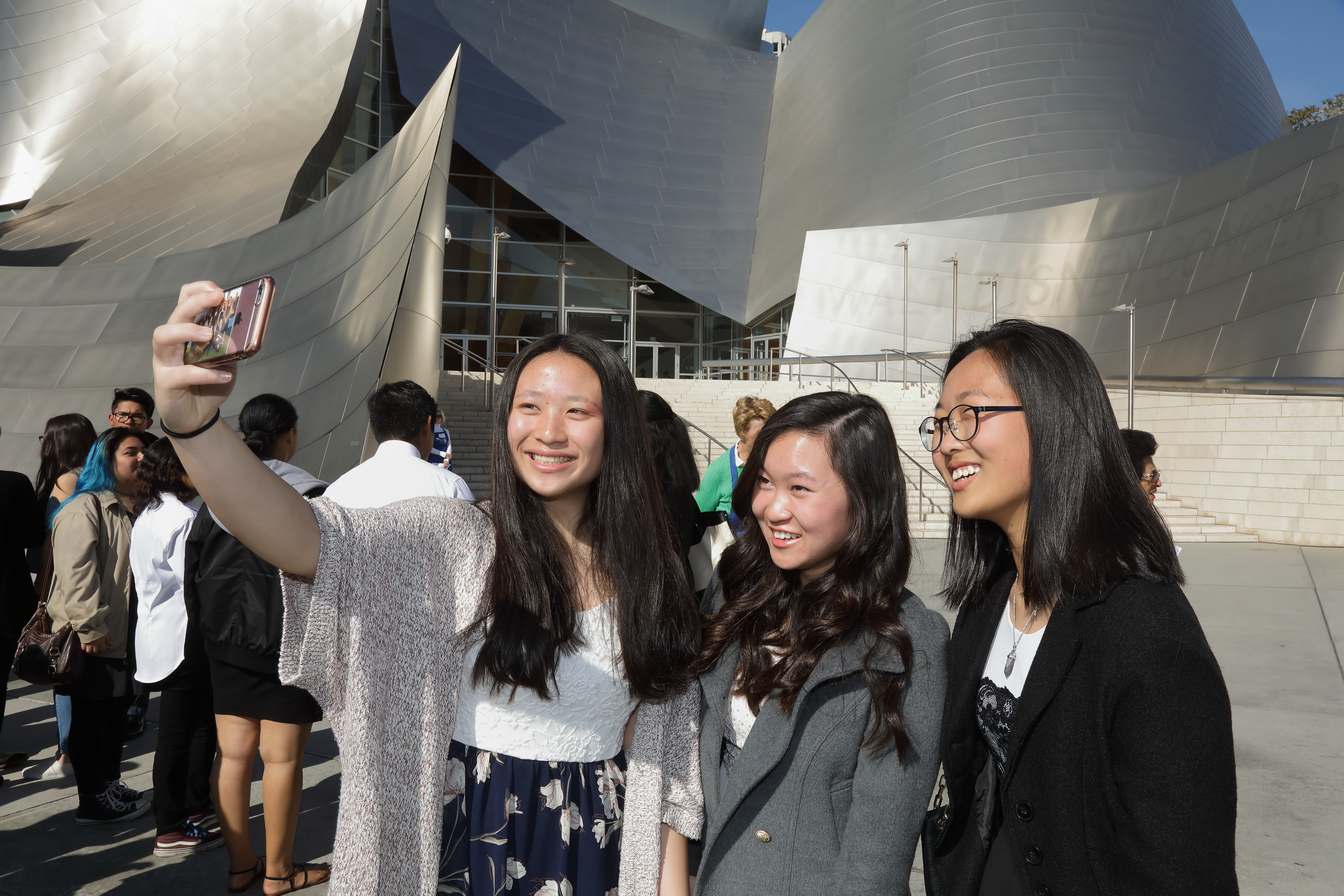 Program Overview
Attend one invited rehearsal with the Los Angeles Philharmonic at Walt Disney Concert Hall

Participate in an interactive pre-rehearsal activity, guided by an LA Phil Teaching Artist

There is no fee for participation
Eligibility
Open only to school or extra-curricular music ensembles with players in middle and/or high school (grades 6-12)

Must be an instrumental music ensemble (jazz, wind ensemble, orchestra, chamber ensembles, etc. are all welcome)

Successful applicant ensembles must commit to providing their own ground transportation to and from Walt Disney Concert Hall

Exemplary audience etiquette is expected.
Stay tuned for the 2019/20 Invited Rehearsals Schedule!