Empowering Youth, Building Community
YOLA National programs bring together those who believe that music education has a powerful role to play in youth and community development. Designed to respond to the changing needs of the field, YOLA National offers an ever-growing number of opportunities for young musicians, teaching artists, program administrators, and other stakeholders to learn from and create community with one another.
Through this work, the LA Phil aims to empower young people from populations that have been historically excluded from intensive music training and foster a dialogue among practitioners that will help shape the future of the field.
Check back for information on the 2020 YOLA National Institute!
---
YOLA National Institute
Open to select musicians from the 2019 YOLA National Symphony Orchestra, the YOLA National Institute (YNI) offers in-depth training to young musicians interested in pursuing a career in field of music. The program includes additional activities during the 2019 YOLA National Festival in July, and ongoing support over the course of the 2019/20 academic year. Program activities include mentorship, private instruction, chamber music coaching, travel opportunities, and financial support for college applications. Selected fellows will work together as a cohort to explore career pathways in music, and be paired with artist-mentors as they navigate the college application process, or their first year of college. Working in collaboration with their home programs, the Institute aims to supplement students' musical experience at home and at the YOLA National Festival. All program expenses, including travel, room, and board, are free.
The Institute's inaugural class of fellows will perform with the LA Phil at the Hollywood Bowl in a performance led by Gustavo Dudamel and join the LA Phil's 2019 Tour to Edinburgh, Scotland from July 31-August 5, 2019, immediately following the completion of the YOLA National Festival. Fellows will perform at the Edinburgh International Festival and collaborate with students from Sistema Scotland – Big Noise Raploch.
Program Activites
Convenings: In-person and digital group convenings over the course the 2019-2020 academic year

Mentorship: Fellows will be paired with artist-mentors who are professionals in the music field

Private instruction opportunities

Chamber music coaching's with LA Phil musicians

Financial support for college auditions, including travel, application support, and guidance

Tour and travel opportunities
Eligibility
YNI aims to support young musicians from communities traditionally underrepresented in classical music. YOLA National Institute fellows are leaders from their home programs who think critically about the arts, and actively seek opportunities to challenge and question the role of music in their communities.
To be eligible to apply, students must be:
Admitted to the 2019 YOLA National Symphony Orchestra

Rising juniors, seniors, or college freshman for the 2019/20 school year

Able to travel outside of the US (Note: Passport costs will be covered for students who do not currently have a passport)
How to Apply
All students must first apply for the 2019 YOLA National Symphony Orchestra. Students who are admitted to the 2019 Symphony Orchestra and meet eligibility requirements listed above will be asked to submit supplemental audition materials, including:
A video submission

An additional letter of recommendation and a follow-up phone call with its writer

A skype or phone interview with applicant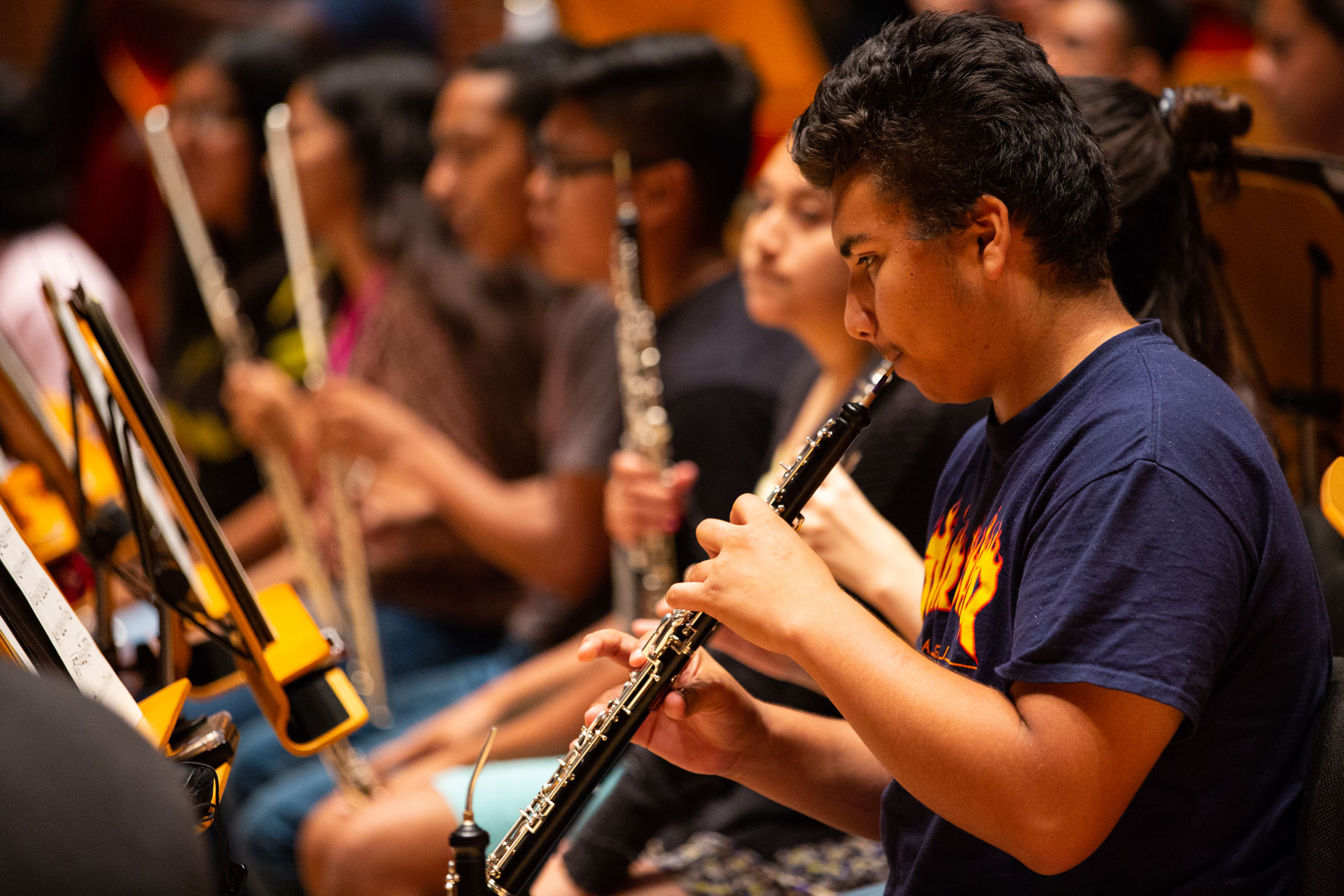 Questions and topics covered in the interview and video submission will include:
All fellows are paired with a mentor whose professional career aligns with the interests and future goals of the student. If you could choose any mentor to work with, living or not, who would you choose and why?

As you consider pursuing music study at the college level and creating a life and career in music, what are the challenges you expect to face? What would you hope to gain through this program that can better prepare you to face those challenges?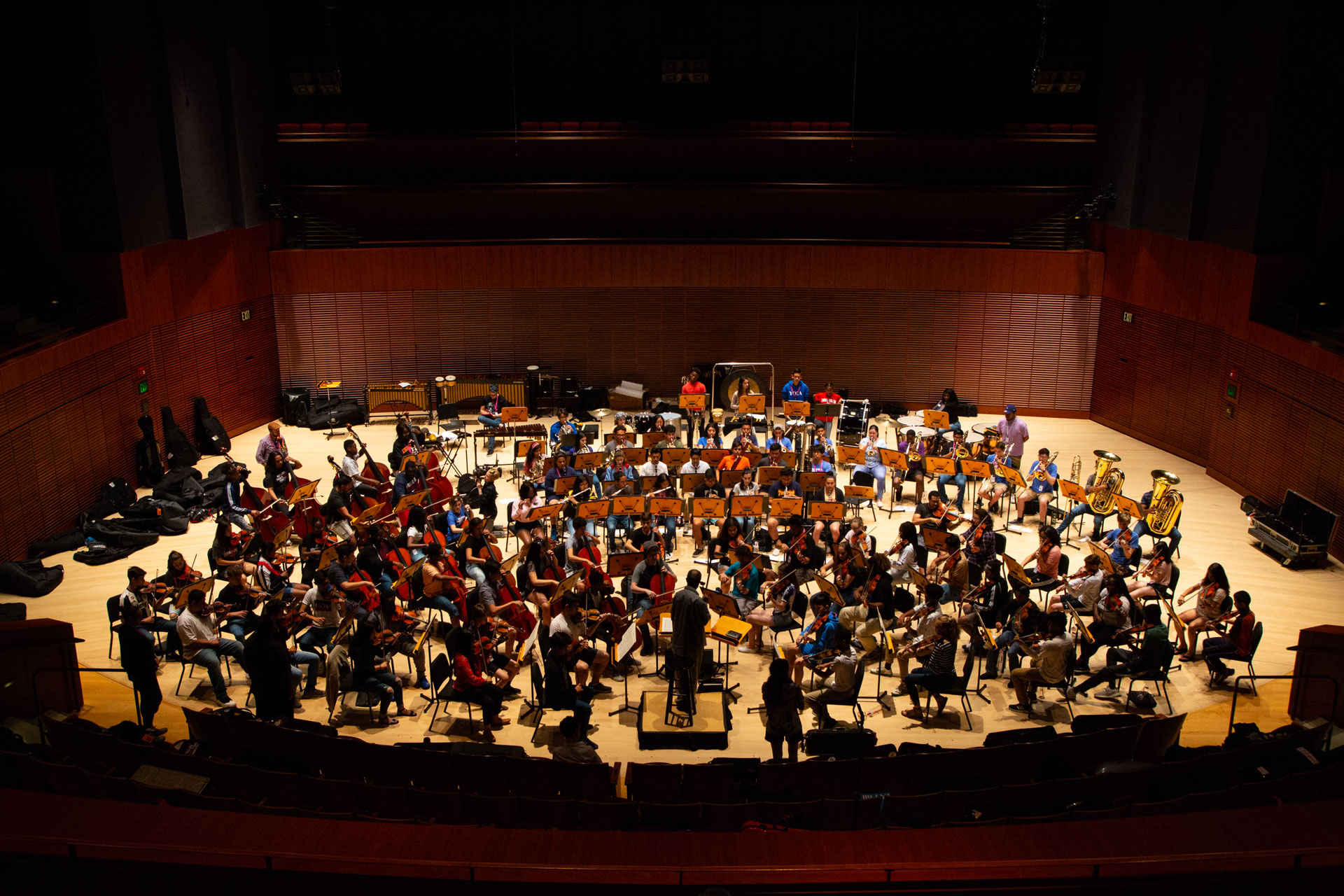 Important Dates
| | |
| --- | --- |
| April 1, 2019 | 2019 YOLA National Symphony Orchestra decisions announced. Students who meet eligibility requirements for YNI will be sent supplemental application |
| April 15, 2019 | Application materials due |
| May 1, 2019 | YNI decisions announced |
| July 16-28, 2019 | YOLA National Festival |
| July 28-August 5, 2019 | YOLA National Institute Programming (July 30-August 5, 2019: Students travel to Edinburgh) |

Future meetings, dates, and deadlines to be determined with selected fellows
Flute
Jonathan Webb, 17, McEachern High School
Oboe
Madison Centeno, 18, YOLA at HOLA
Bassoon
Carlos Cano, 16, YOLA at EXPO
Ingrid Hernandez, 18, YOLA at EXPO
Trumpet
Nataly Gonzalez, 18, YOLA at EXPO
Violin I
Leslie Gonzalez, 18, Harmony Project
Angela Ramirez, 17, Coral Reef Senior High School
Helena Singleton, 17, Sistema Tulsa


Violin II
Francesco Capitano, 16, Simanof
Juan Florez, 17, Miami Music Project
Gerdlie Jean-Louis, 15, Kids 4 Harmony|Longy Side-by-Side
Viola
Hannah Esquivel, 18, YOLA at EXPO
David Vallejo-Lozano, 16, Miami Music Project
Cello
Jonathan Colon Rosario, 16, The Lehigh Valley Charter High School For The Arts
Marcus Gee, 16, KidzNotes
Danielle Liburd, 18, Atlanta Music Project
Gizelle Polanco, 17, YOLA at EXPO
Bass
Pablo Camacho, 18, Miami Music Project