YOLA National Symposium
2021 Hybrid Event
October 20-23, 2021
The YOLA National Symposium brings together educators, administrators, advocates, and other key stakeholders invested in creative youth development and progressive music education to advance the field through collective learning and dialogue.
The deadline to register for in-person attendance is Friday, October 15.
Walk-up registration will be extremely limited due to COVID-19 capacity and protocol. There is no deadline to register as a virtual attendee.
Questions? yola@laphil.org


Program Snapshot
This is an in-person/virtual hybrid event hosted from the Judith and Thomas L. Beckmen YOLA Center in Inglewood, California from October 20-23, 2021.

Attendees will collaborate to address core issues affecting the field of music education and hear from world-renowned educators, artists, social justice leaders, and youth advocates.

Opportunities will exist to network, share best practices, and receive hands-on training in teaching artistry, youth development, and program design.

You can explore an array of interactive sessions looking at the opportunities and challenges of empowering young people and communities through music.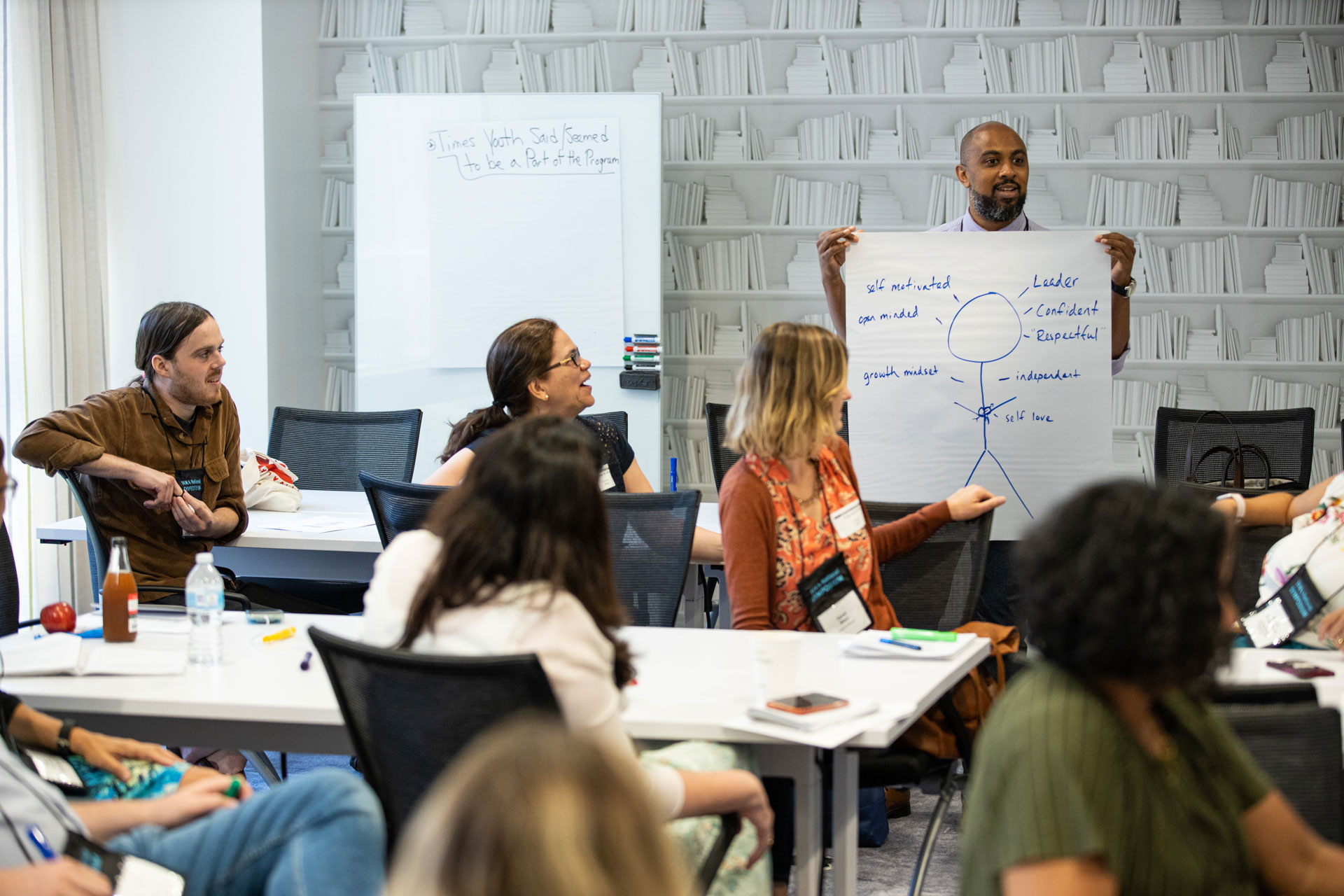 COVID-19 Safety Policies
COVID-19 Vaccination Policy
Proof of full vaccination against COVID-19 will be required for all individuals attending the 2021 YOLA National Symposium as well as for all staff, vendors and artists participating in the Symposium and related events.
"Fully vaccinated" means your arrival at the Symposium is at least 2 weeks after your final vaccine dose of a vaccine authorized by the World Health Organization (WHO) or the U.S. Food and Drug Administration (FDA). Along with their Eventbrite registration, all attendees will need to bring a photo ID and either their physical vaccination card, a picture of their vaccination card, or a digital vaccination record. All California residents may request a digital vaccination record at MyVaccineRecord.cdph.ca.gov.
If you will not be fully vaccinated by the Symposium, you may request a full refund on your registration by emailing YOLA@laphil.org.
COVID-19 Testing Policy
Upon arrival at the Symposium, all attendees, staff, vendors, and students will be required to take a COVID-19 test. Each individual will need to take a test only once, on their first day attending or participating in the Symposium. Tests will be provided free of charge by the Los Angeles Philharmonic Association.
COVID-19 Symptom screening will also be administered daily upon arrival.
Masking Policy
The Los Angeles County Department of Public Health requires all individuals, regardless of COVID-19 vaccination status, to wear a mask at all times while inside at the Beckmen YOLA Center.
Wear a mask with two or more layers. Wear the mask over your nose and mouth and under your chin. The following are prohibited: Masks with exhalation valves; masks made of loosely woven fabrics; scarves, buffs, bandanas, gaiters, and face shields alone (inadequate protection). Masks will be available upon request.
To learn more about what we're doing to prevent the spread of COVID-19, see our Safety Information page.
2021 Symposium Theme:
Change
The 2021 Symposium will center around questions of adaptation. Change is constant, so how can we use that knowledge to make the changes we want to see in our field? Symposium attendees and speakers will explore critical questions about how we can embrace change and adopt a transformational approach to teaching, learning, and program design for a stronger future for our young people and communities. After over a year of dramatic change, let's gather again to take stock of where we have been, where we are now, and how we can embrace change into the future.

How is the global El Sistema movement thinking about social change in 2021?

How have our ideas about social change in the U.S. adapted since the beginning of the El Sistema movement in the United States began?

How have young people, artists, and programs adapted to the pandemic and the ever-changing arts landscape? What have we learned?
What has this time of adjusted or distance learning taught us about music teaching and learning?

How are we changing in response to the Black Lives Matter movement? Are our programming decisions in line with our social justice values?

How has the pandemic prompted change in our organizations, our fundraising models, and our community engagement?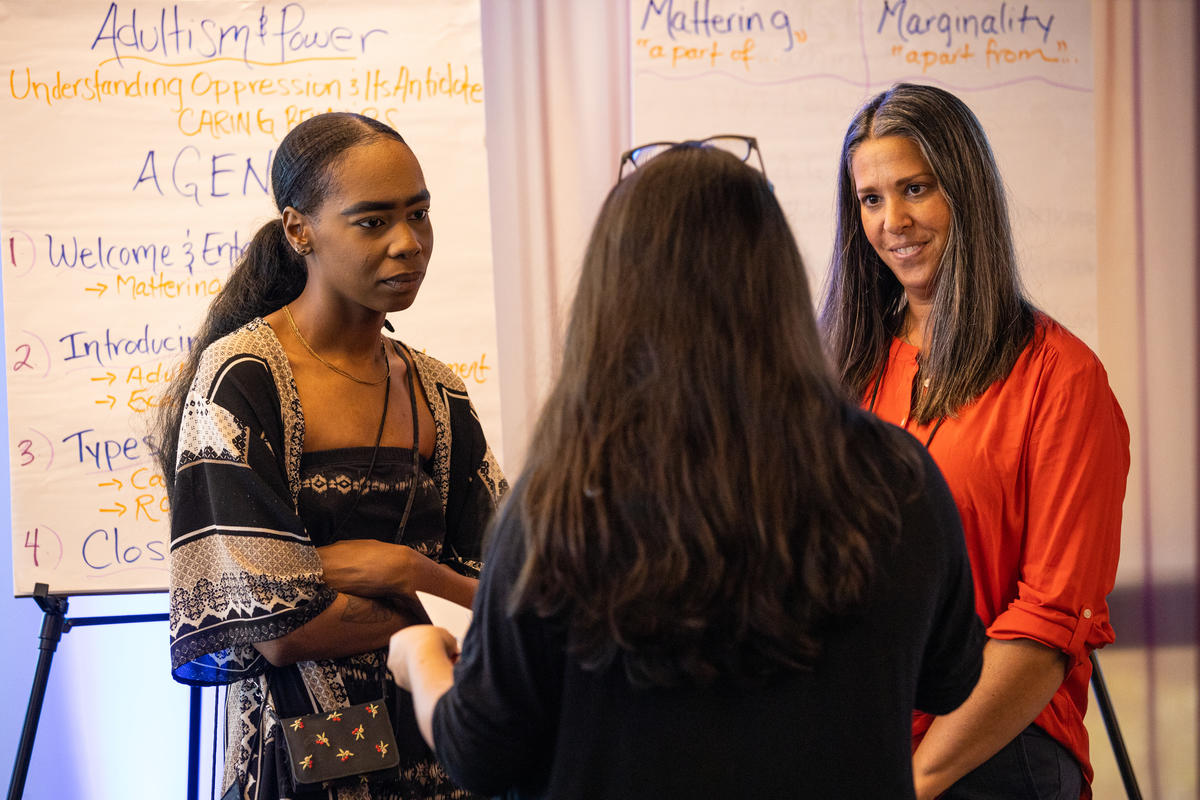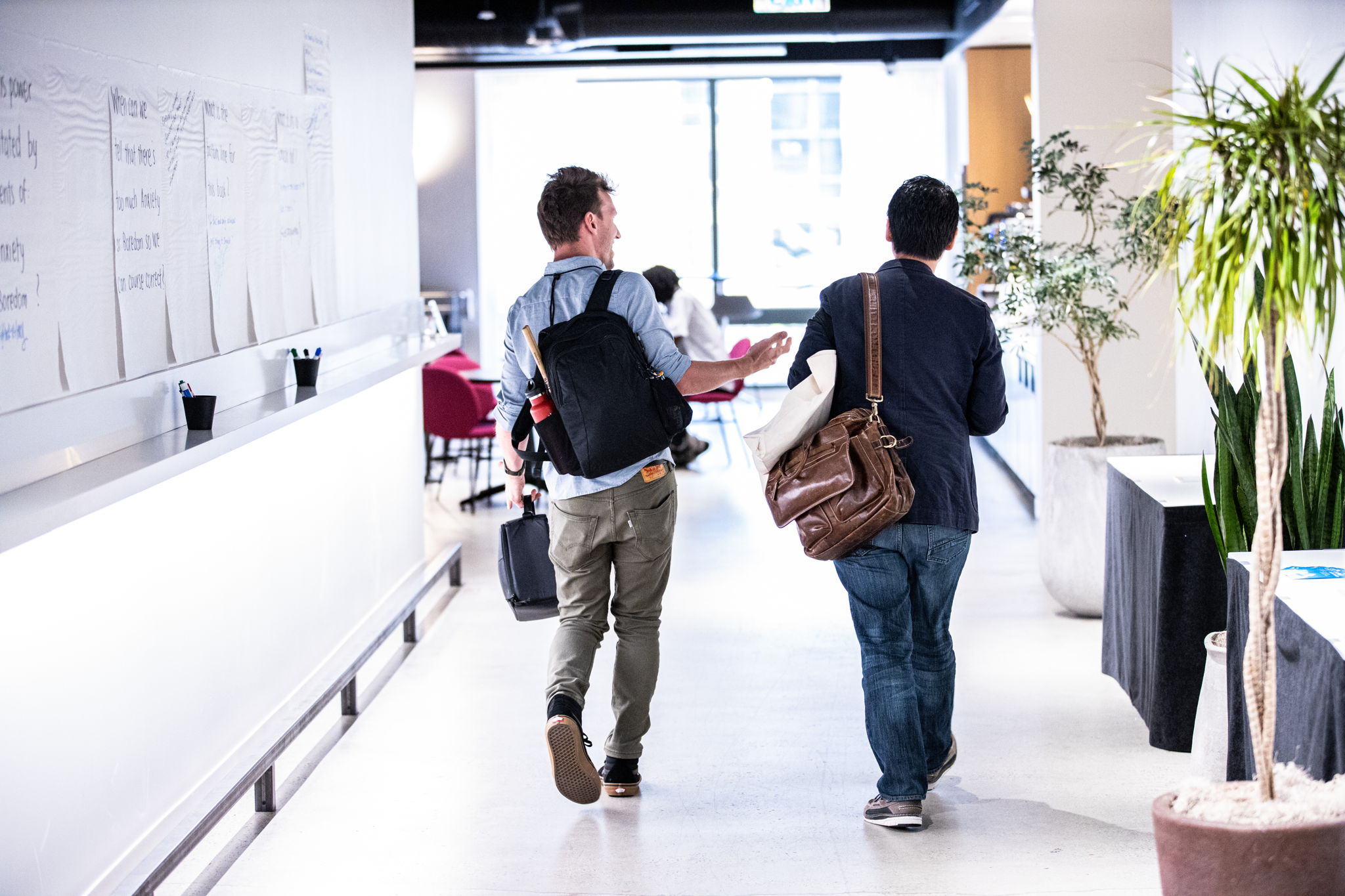 "To play and to struggle: That came from our earliest experience when we had so many obstacles for undertaking the project—lack of spaces, instruments, financial resources. To play—it's a form of striving, so we can show the validity of the efforts we are committing ourselves to. The struggle is against the obstacles that present themselves. So, there was always this double meaning within the kids, to be both artists and social fighters."
— José Antonio Abreu
Location and Lodging
The symposium will be hosted at the Judith and Thomas L. Beckmen YOLA Center in Inglewood, California.
Symposium attendees can reserve a room at the Four Points By Sheraton West Los Angeles for a rate of $139 per night, including complimentary breakfast.
Location: 5990 Green Valley Circle Culver City, California 90230
Shuttle transportation between the Beckmen YOLA Center and the Four Points, as well as between any offsite events, will be provided at no additional charge.
Meals and refreshments will be provided at the Beckmen Center at no additional charge.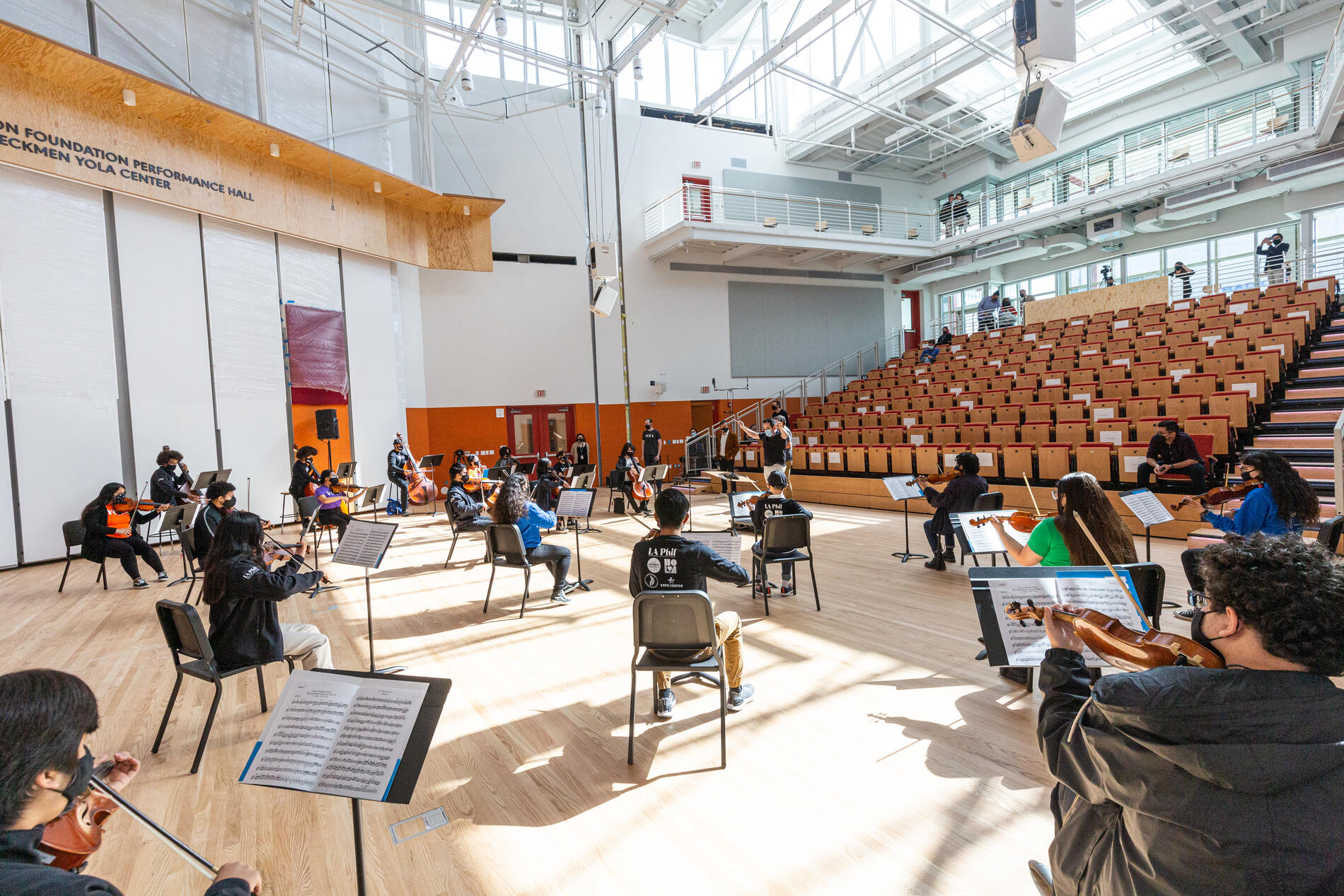 Symposium Timeline
June 3: Symposium registration opens
July 15: Proposals close
August 15: Scholarship applications close
October 20, 9:30am-1:30pm: Pre-Symposium*
October 21, 9:30am-5pm: Symposium Day 1
October 21, 8pm: LA Phil concert, Dudamel Conducts Mahler (1 ticket included in symposium registration)*
October 22, 9:30am-5pm: Symposium Day 2
October 23, 10:30am-9pm: Symposium Day 3
*Not available to virtual attendees
Sample Daily Schedule
8:30am: Registration opens, refreshments available​
9:30-10:30am: Morning plenary
10:30am-12pm: Sessions and roundtables​
12-1pm: Lunch​ (provided)
1-3:15pm: Sessions and roundtables​
3:45-5pm: Afternoon plenary​
5-7:30pm: Break
7:30pm: Optional evening activities​
Registration Fees
Fee includes lunch, dinner, and refreshments.
| | | |
| --- | --- | --- |
| Event | In-Person | Virtual |
| Single Day | $25 | N/A |
| 3-Day Symposium | $50 | Free |
| Pre-Symposium | $15 | N/A |

We recognize that registration costs can be a barrier for many professionals when considering conferences and professional development opportunities. We strive to keep our registration fees as low as possible to make the symposium accessible to everyone.
A note about dates and the hybrid format
The pandemic has changed the landscape of music education in more ways than we know. In order to allow for an in-person event, the Symposium will take place in October, and we are excited to welcome you, in-person, to the brand-new Beckmen YOLA Center in Inglewood, California. We also know that travel may still not be possible for everyone in October. In acknowledgement of that fact, we are making the symposium a fully hybrid event. Virtual attendees can tune in to all core symposium sessions online, via the state-of-the-art distance-learning technology at the Beckmen YOLA Center.
Request for Proposals
Proposal submissions are now closed. Thank you to those who submitted a proposal.
The YOLA National Symposium seeks to foster a meaningful conversation between educators, administrators, advocates, and other key stakeholders who believe that music education has a powerful role to play in youth empowerment and community development. Proposed sessions should engage all participants in active collaboration and communication in expanding best practices and better understanding challenges in our own programs and across the greater global community of arts education and creative youth development practitioners.
Proposals for both in-person and virtual sessions will be accepted.

Proposals should focus on one specific content area listed below and should connect with the 2021 theme of Embracing Change.

Proposals will be reviewed by a national committee of youth and professionals from the music education and youth development fields.

Full details can be found in the Proposal Submission Guidelines PDF.
Travel Scholarship Applications
We understand that cost can be a barrier to attendees. We offer a limited number of scholarships for travel and lodging to attend the symposium in person.
The scholarship program is designed to support teaching artists and entry- to mid-level administrators, with priority given to those whose application responses demonstrate a reflection on symposium themes and content areas, as well as direct application in teaching and administrative practices.

We may limit the number of scholarship awardees from a single program in order to create a balanced awardee cohort.

All scholarship awardees will be asked to participate in a collaborative session on the final day of the symposium.
The deadline to apply for scholarships has passed. If feel you need support to attend the symposium, please contact us at yola@laphil.org. We will review requests on a case-by-case basis.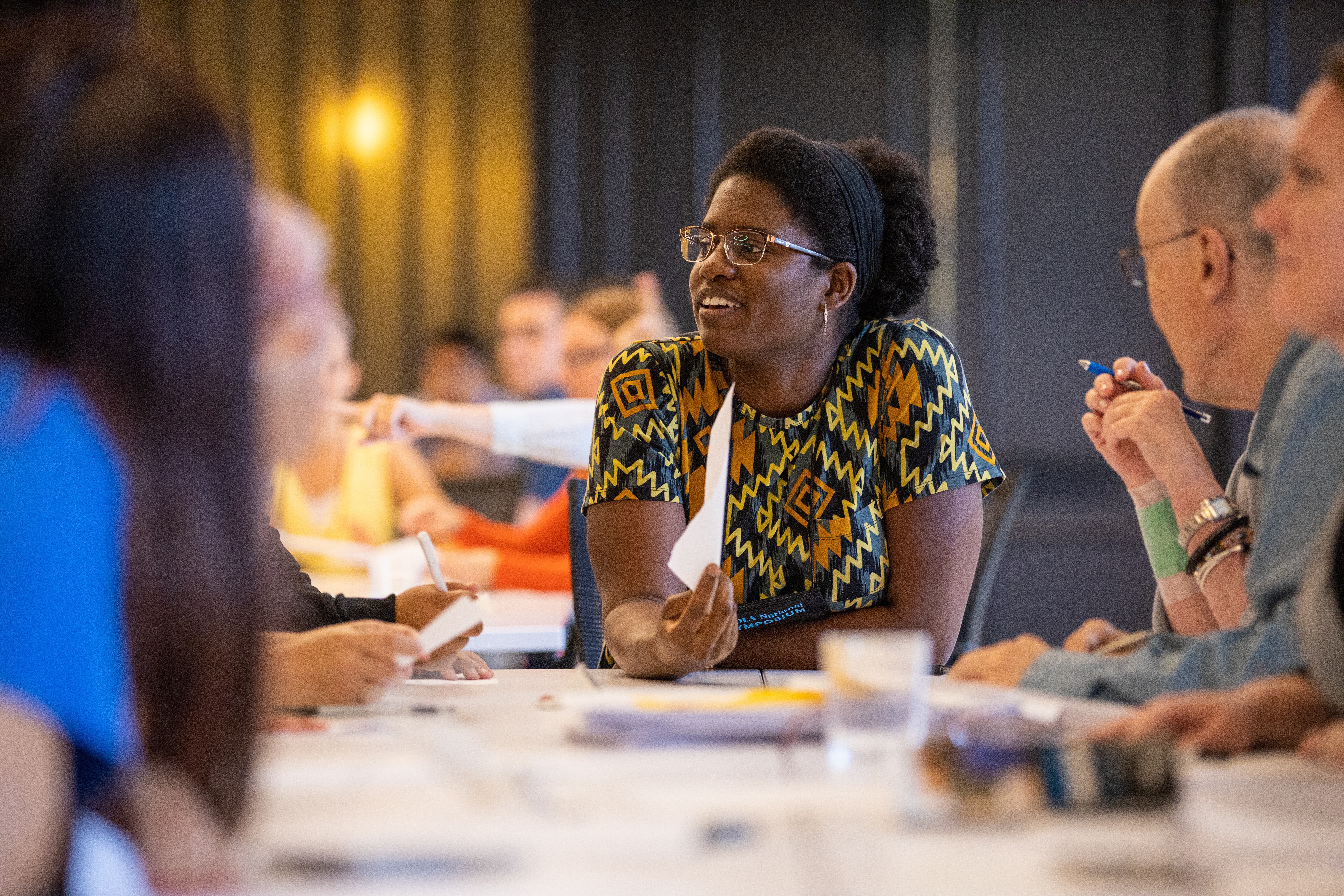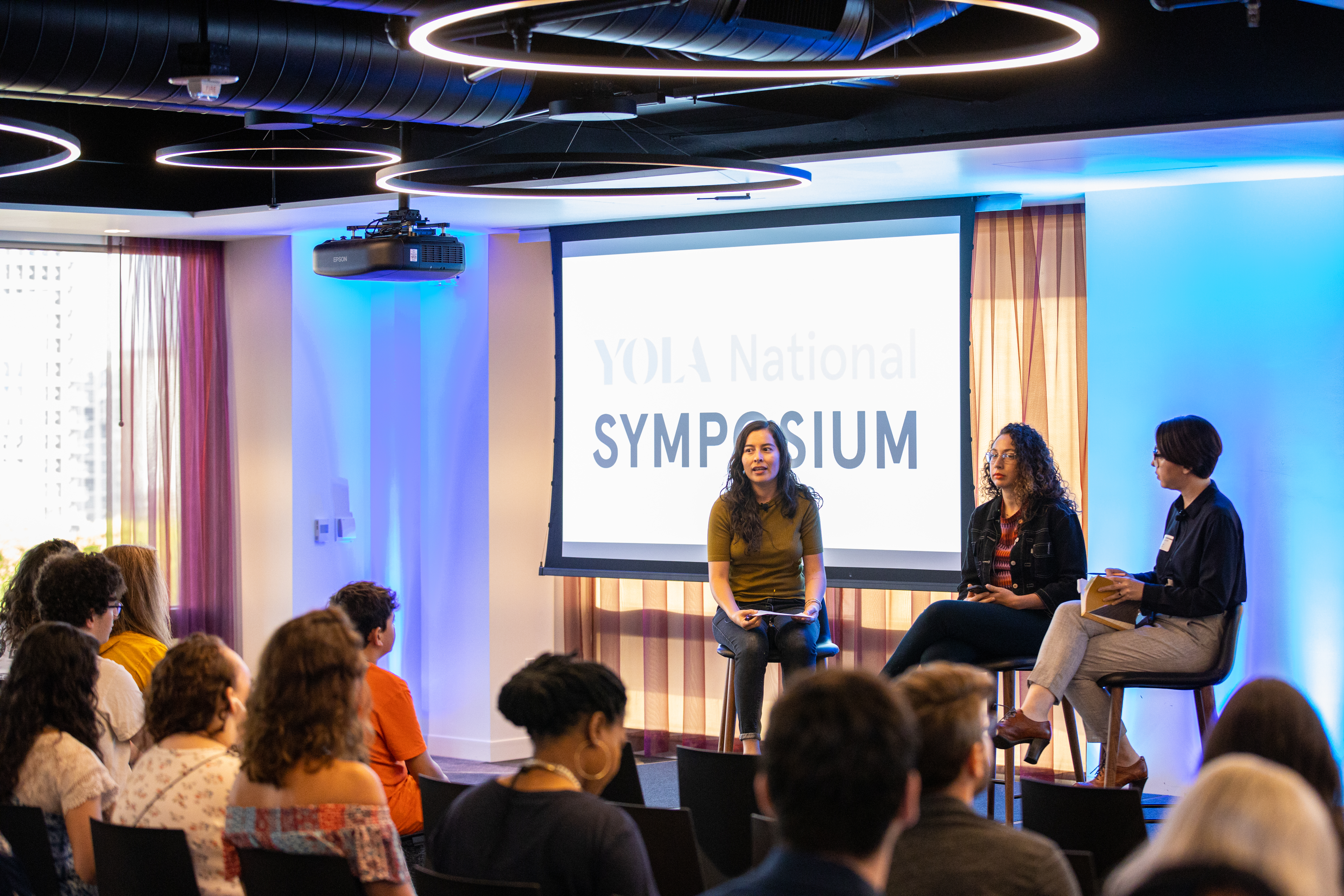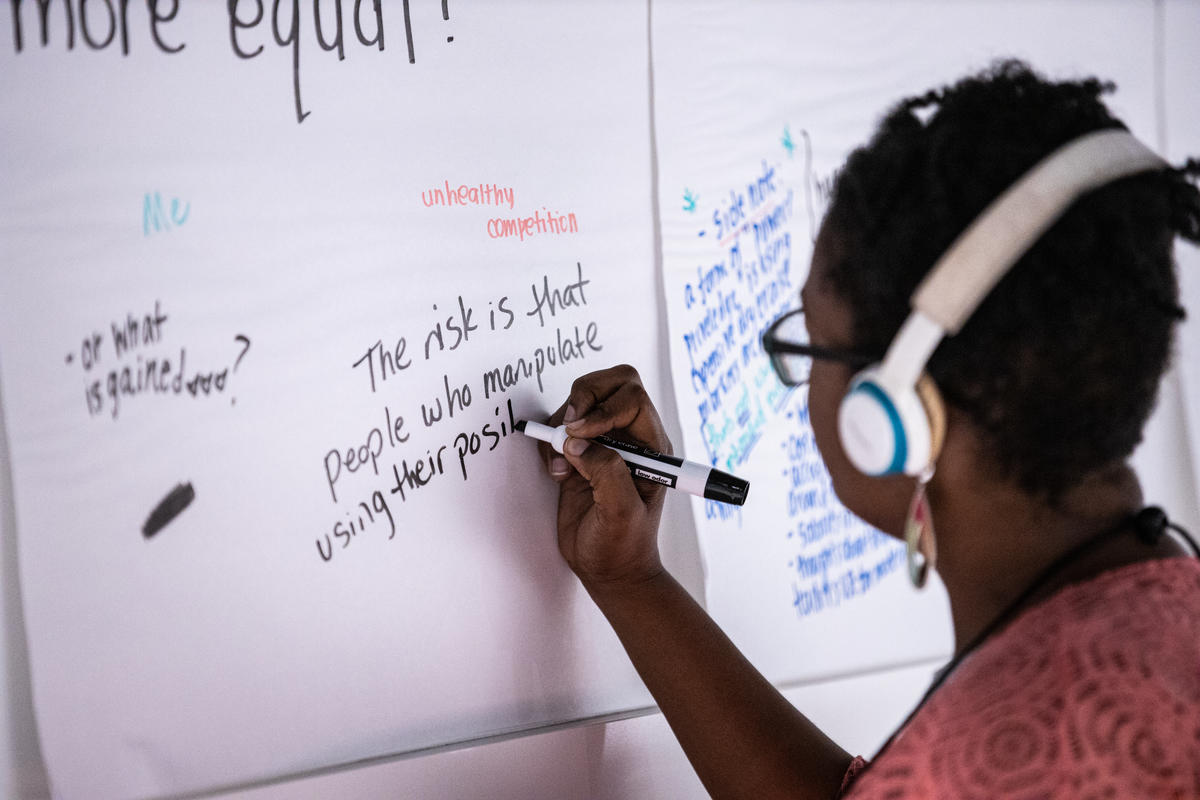 Youth and Community Voice
How can we bring the voice of those we serve to the center of our practice, from program design, to curriculum, to partnerships?
Creativity
How can we authentically incorporate creativity, improvisation, and composition into the orchestral context, from the beginning level through our highest performing ensembles?

Social Justice
How can we actively engage our young people in conversations about race, power, identity, and intersectionality, with a goal of developing practical tools for combatting the socio-economic forces that challenge many of the young people and families we serve?
Artistry
How can we continue to improve our ability to use the unique benefits and opportunities of intensive music instruction to drive increased socio-emotional growth in the young people we serve?


Program Design
How do we create programs that model equity, inclusion, and a true sense of belonging in all aspects of their design and implementation?
Professional Development
How can we provide our teaching artists and staff with the best possible training, both as teachers and as artists, as a means of improving program impact?
Partnerships
How can we increase collaboration nationally and in our own communities to better leverage the unique strengths and interests of the vast network of organizations and individuals seeking positive social change through arts education?
Thank you to our Supporters
Programs like the YOLA National Symposium are generously supported by donors to the LA Phil's Learning Initiatives.
SEE ALL LEARNING SUPPORTERS