About This Event
Tune in for a conversation with four YOLA teaching artists who have taken a unique and creative approach to working with young musicians and families amidst the pandemic. Each teaching artist will share on a specific class or shift they have made over the last few months. Get ideas and insights on what classes have gone well, what has NOT worked, and some practical teaching ideas from these four teaching artists!
Luis Cardenas Casillas – Parents & Music Learning
For all the benefits that classical music can bring, the exclusivity of it can create distance between parents and their young musicians. This class aims to bridge that gap, helping families grow together in music.
Hannah Murray – Health & Wellness for Musicians: Training the Whole Musician
Making music is complex. How we use our bodies to create sound and express emotion requires fine muscle motor skills, body awareness, proprioception, and so much more. Teaching these skills to young musicians is imperative for healthy music education at any level.
Cicely Nelson – Teaching with a Somatic Lens; Teaching with the Body in Mind
Emotions – and trauma in particular – are primarily held and experienced physically. We can help children feel and thus process their emotions by speaking to body awareness, offering physical cues, and – especially important during this time – keeping them moving even as they play their instruments.
Keren Schweitzer – Baking & Music Theory
"Amidst the pandemic, our students are exhausted and have so much to do. This class has given me and the young people I work with a chance to get to know each other off the instrument, get into the kitchen, and laugh and learn together!"

This event is for…
All music teachers and anyone interested in music education ideas in an online setting

How to join
This event has passed

Not registered for the YOLA at Home digital conference? Sign up today!
We'll keep you updated on upcoming events and share special content created throughout the conference.
Learn more about YOLA here
Get in contact with the team: YOLA@laphil.org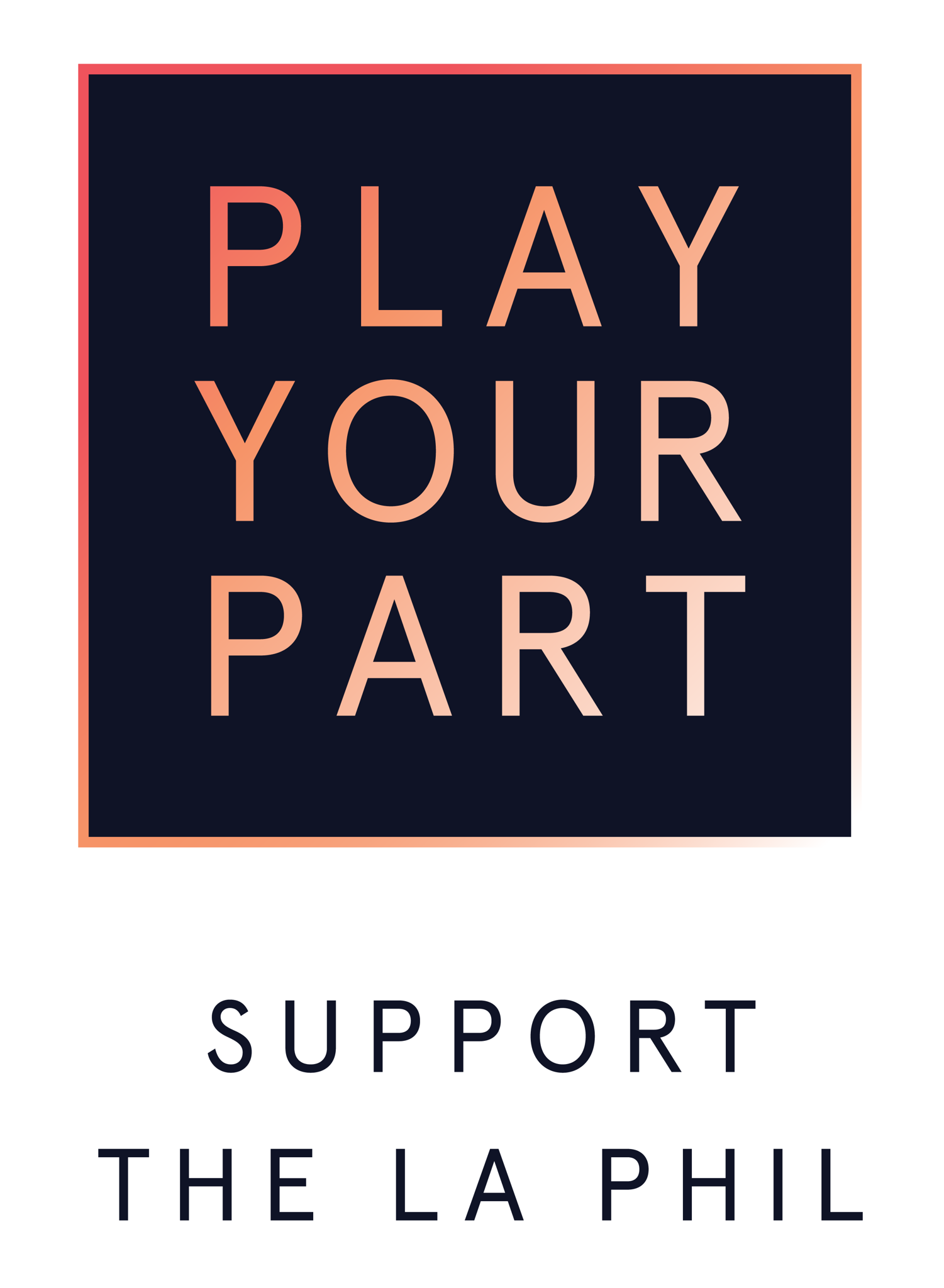 Support the LA Phil, including Learning programs and initiatives just like this!
{{text}}
{{title}}
${{ price.displayPrice }}
Give Now
Please select a donation amount. Minimum donation is $10.
If you would like to make a gift under $10 then please contact Friends of the LA Phil at 213 972 7557 or friends@laphil.org