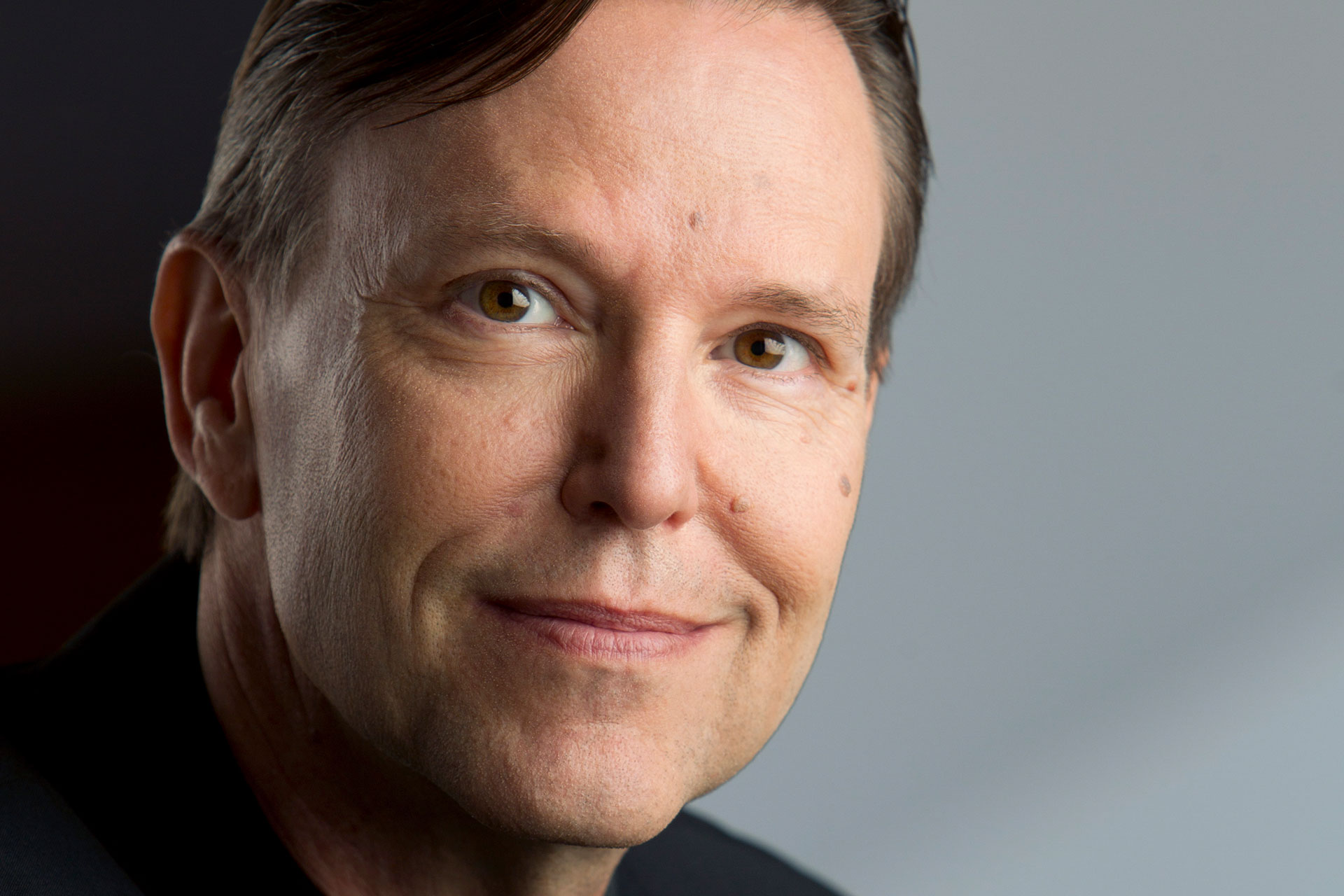 In its 55th season, the Los Angeles Master Chorale collaborates with the LA Phil on symphonic-choral concerts, including performances with Zubin Mehta, Esa-Pekka Salonen, and Gustavo Dudamel in early 2020. Grant Gershon, who is both the Kiki and David Gindler Artistic Director of the L.A. Master Chorale and the Resident Conductor of LA Opera, has led the Master Chorale since 2001. He talked about what it's like working with the LA Phil and shared some of his favorite memories.
What is the process to prepare the Los Angeles Master Chorale for rehearsals and concert with the LA Phil?
In addition to the technical aspects of the piece, you have to anticipate what the priorities of the conductor for whom you're preparing the music are, what their ethos is—what will they most want to communicate. When Gustavo for instance takes over in the process, my role is to open ears and eyes, and make sure that everything we're doing as an ensemble is furthering Gustavo's goals in the performance. When we're rehearsing with the orchestra, I'm out in the house listening for balance and clarity. Not only clarity of musical gesture, communication, and the message behind the music, but also making sure that all of the elements are coming together in a unified way under Gustavo's leadership. During the performance I get to sit out in the house and beam with pleasure (and occasionally twitch!). I feel like I'm the luckiest person I know in that I'm both a part of all of these performances and I get to be a fly on the wall in the creation of these incredible musical events.
Get Watch & Listen Updates
Join the Watch & Listen newsletter list!
Do you have any favorite concert memories?
Oh man, there are so many favorites! One of the most memorable concerts for me was Esa-Pekka's final program as music director. He chose Stravinsky's Symphony of Psalms and Oedipus Rex, which are both giant choral pieces, and he asked our long-time mutual friend Peter Sellers to stage the works. Esa-Pekka was basically my mentor as a conductor, so to be part of his farewell concert as music director with all the emotion in the air was incredible.
And then I have to say the very next concert that we did at the start of the following season was Verdi's Requiem with Gustavo, and that was also a high point for all of us. It was our first time working with Gustavo in Disney Hall and he was absolutely phenomenal on that piece. I remember so clearly our very first piano rehearsal on the Verdi that we had with Gustavo. He rehearsed in enormous detail and with incredible insight, focusing on both the big picture and the finest nuances of that overwhelmingly powerful piece. And then after over an hour of this kind of detailed work HE OPENED HIS SCORE FOR THE FIRST TIME! All of this was in his head. To me and to all of our singers that was a symbol of his commitment and, of course, his incredible musical mind as well. From that moment on we knew we were off to the races.
Esa-Pekka [Salonen] was basically my mentor as a conductor, so to be part of his farewell concert as music director with all the emotion in the air was incredible.
What was it like to prepare a choir of 1,000 voices for the 2012 Shrine Auditorium performance of Mahler Symphony No. 8?
Mahler 8 is one of my all-time favorite pieces— a total desert island work. It's a bit of a guilty pleasure because it's so over the top and ecstatic. There's no restraint to this piece!
It's called "symphony of a thousand" and Gustavo wanted literally a chorus of a thousand for this performance. He encouraged us to bring together choruses that would truly represent all of the city of Los Angeles, and he put me in charge of preparing this giant ensemble. The individual choruses worked for the better part of a year, because it's a fiercely challenging piece for any choral organization. They all came together for a rehearsal on stage at Walt Disney Concert Hall (without the orchestra since we couldn't fit everybody!). We had over 1,000 singers in there with Gustavo leading and, oh my God, I will never forget the goosebumps on goosebumps and all the shivers down the spine. It felt like the entire city had come together to sing this music with Gustavo. It was beautiful.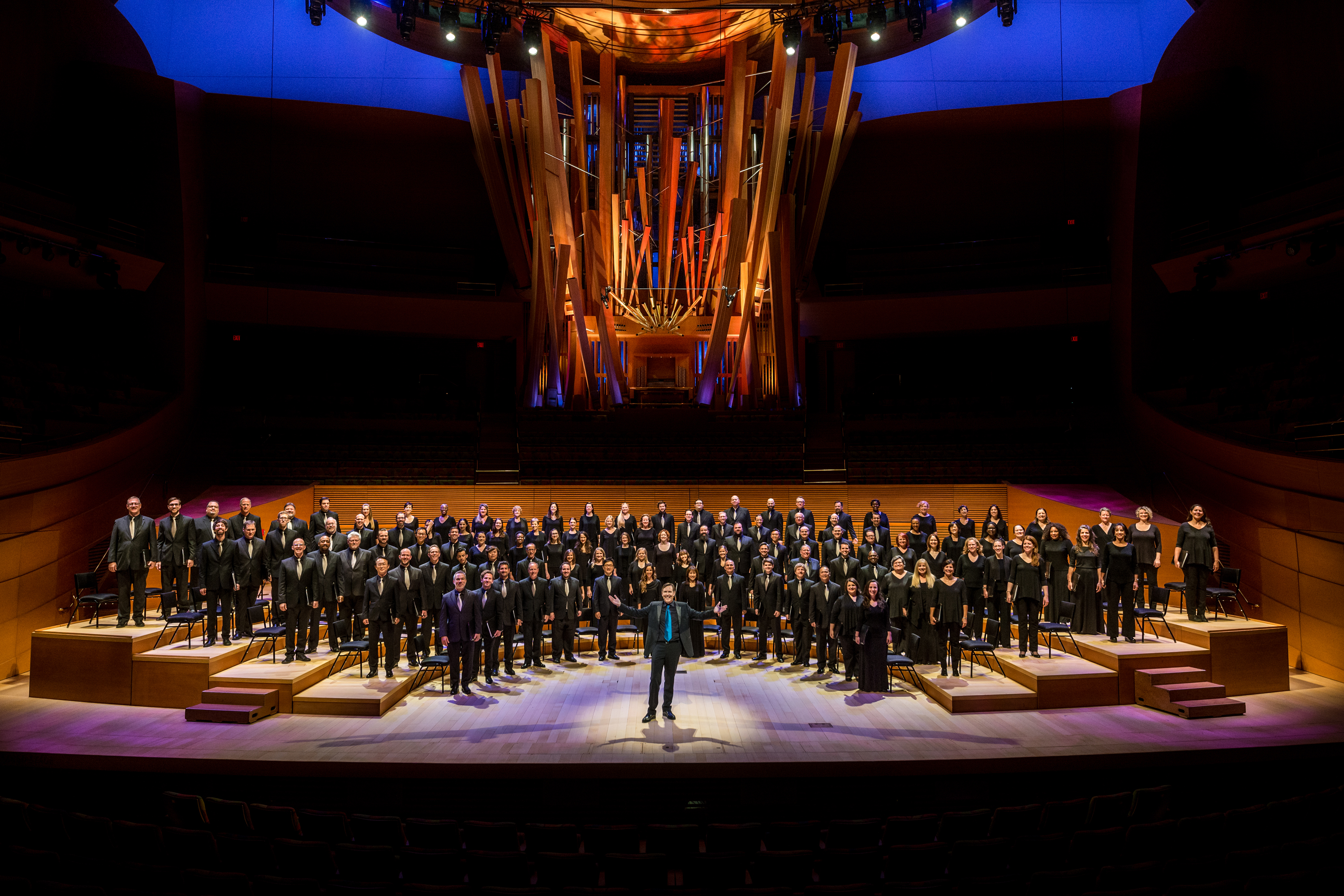 What is it like performing so much new music?
I'm a passionate champion of new music and I feel like one of my "special powers" is being able to calmly guide a chorus or orchestra through a challenging new piece for the first time. That said, the L.A. Master Chorale is an ensemble of singers who are both fearless and curious. These artists bring the highest level of commitment to everything from Bach and Mozart to Boulez and Zappa.
I believe we have an incredible responsibility to living composers because we are, in a sense, the midwives of the "birthing" process. We're the ones that deliver their creation into the world, which is a big responsibility because the composer has poured heart and soul (for months or even years) into this effort. For me there's nothing so satisfying as knowing that we made the most compelling possible case for a new masterpiece.
I remember specifically a few years ago when we gave the premiere of John Adams' The Gospel According to the Other Mary (and then performed it all over Europe and in New York). That was one of those experiences where we knew that we were literally giving voice to something that people would be singing and playing for as long as there is music.