Self-guided audio tours and guided tours of Walt Disney Concert Hall are offered by the Music Center most days. All tours are an hour long and begin in the Grand Avenue Lobby of Walt Disney Concert Hall.
Please note that weekend tour visitors will need to park at The Music Center garage until further notice.
Start times vary, so please check the schedule linked below. We hope you enjoy getting to know this amazing space!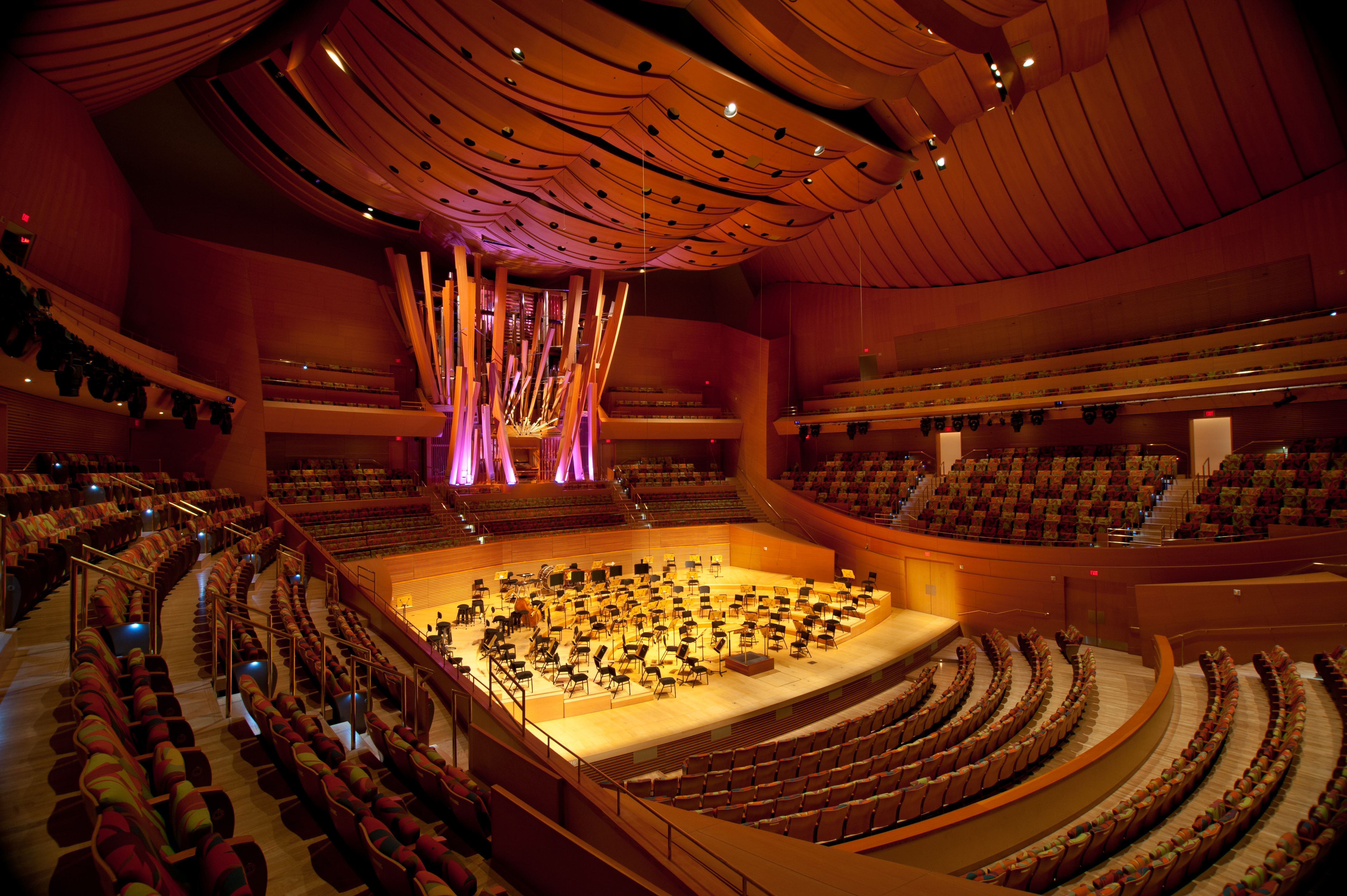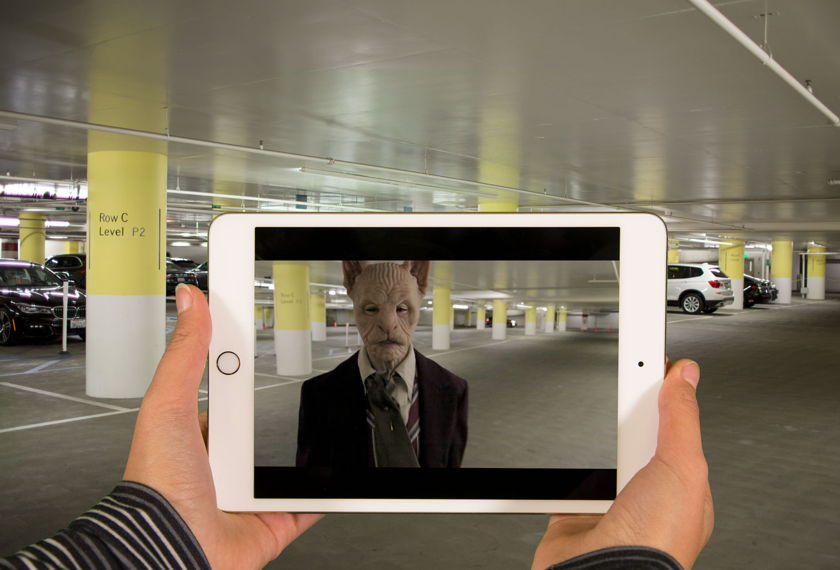 NOW AT WDCH
---
Thought Experiments in F# Minor
A "Video Walk" of Walt Disney Concert Hall by Janet Cardiff and George Bures Miller.
LA Phil Insiders' Tour Schedule
Please note: Guided tours tours are temporarily not offered at this time and will resume at a later date.
2021/22 Schedule
Start times to be confirmed. For your Insiders' Tour, please meet in the Grand Avenue lobby. Look for the sign which reads "LA Phil Insiders' Tour Begins Here." Show your concert tickets for that day's performance for admission to the tour.
| | | |
| --- | --- | --- |
| Thu Oct 14 | TH1 | Dudamel: Strauss |
| Fri Oct 15 | FRM | Dudamel: Strauss |
| Sat Oct 16 | SAM | Dudamel: Strauss |
| Sun Oct 17 | SU2 | Dudamel: Strauss |
| Sun Oct 17 | OR1 | Organ: Cameron Carpenter |
| Thu Oct 21 | TH2 | Dudamel: Mahler, Montgomery, Mackey |
| Fri Oct 22 | FR3 | Dudamel: Mahler, Montgomery, Mackey |
| Sat Oct 23 | SA3 | Dudamel: Mahler, Montgomery, Mackey |
| Sun Oct 24 | SU3 | Dudamel: Mahler, Montgomery, Mackey |
| Fri Oct 29 | FRC | Tchaikovsky & Saariaho w Malkki |
| Sat Oct 30 | SA2 | Tchaikovsky & Saariaho w Malkki |
| Sun Oct 31 | SU1 | Tchaikovsky & Saariaho w Malkki |
| Sat Nov 6 | SA1 | Reich, Adams & Rachmaninoff w Maikki |
| Wed Nov 10 | SB1 | Songbook: RY X w LA Phil |
| Thur Nov 11 | CE1 | Coburn:Kavakos & Wang, Bach, Shostakovich |
| Tue Nov 23 | CH1 | Chamber Music: LA Phil |
| Fri Nov 26 | FR1 | Brahms & Korngold w Benedetti |
| Sat Nov 27 | WM1 | Flamenco! Fiesta de la Buleria Jerez |
| Wed Dec 1 | CH2 | Coburn:Thibaudet, Debussy |
| Fri Dec 3 | FR2 | Beethoven & Adolphe w Chalifour |
| Tue Jan 4 | CH2 | Chamber Music: LA Phil |
| Tue Jan 11 | GU1 | Green Umbrella: Joachim & Pamela Z |
| Sat Jan 15 | JZ1 | Jazz: Glasper Reimagines Ellington |