SPONSORED BY KAISER PERMANENTE
Play Your Part:
A Benefit for YOLA
An online presentation featuring Brandi Carlile, Gustavo Dudamel, Thomas Wilkins, and members of Youth Orchestra Los Angeles
WATCH NOW
SPONSORED BY KAISER PERMANENTE

Play Your Part:
A Benefit for YOLA

An online presentation featuring Brandi Carlile, Gustavo Dudamel, Thomas Wilkins, and members of Youth Orchestra Los Angeles

WATCH NOW

Coronavirus (COVID-19) Update:
Due to the continuing COVID-19 crisis, all LA Phil concerts at Walt Disney Concert Hall have been canceled through December 31, 2020.

Learn more.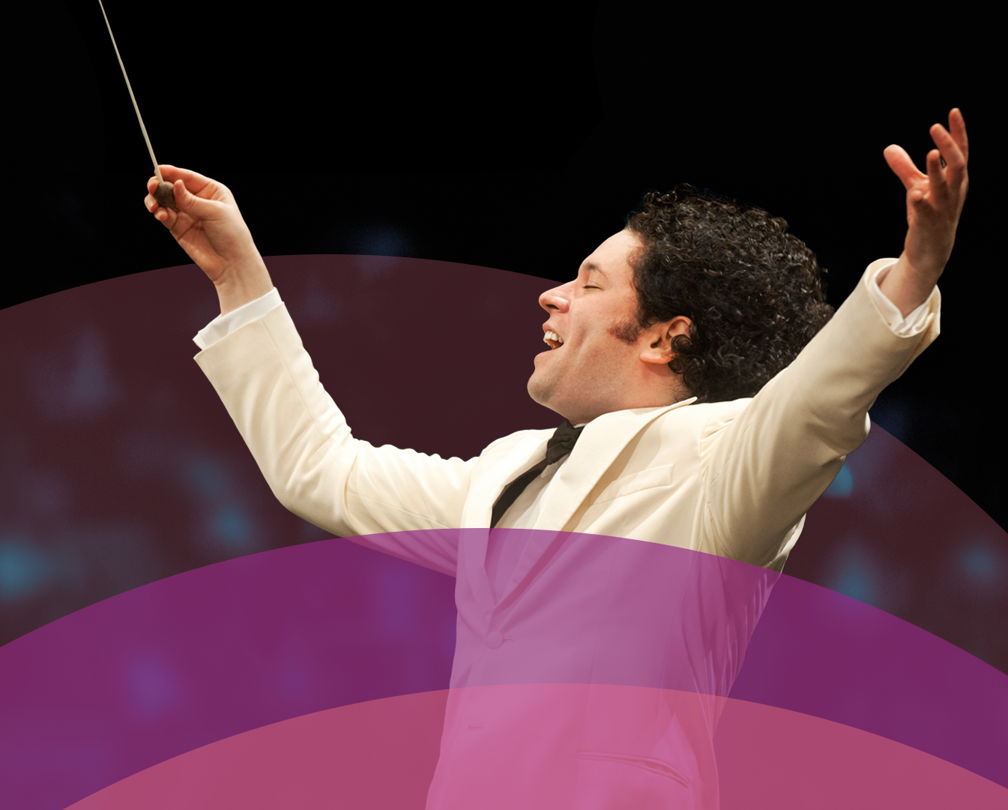 Tune in to In Concert at the Hollywood Bowl
Relive some of your favorite Hollywood Bowl moments! We're partnering with KCET and PBS SoCal for a new show hosted by Gustavo Dudamel, featuring special guests and live performances from some of the Bowl's most memorable concerts.
Learn More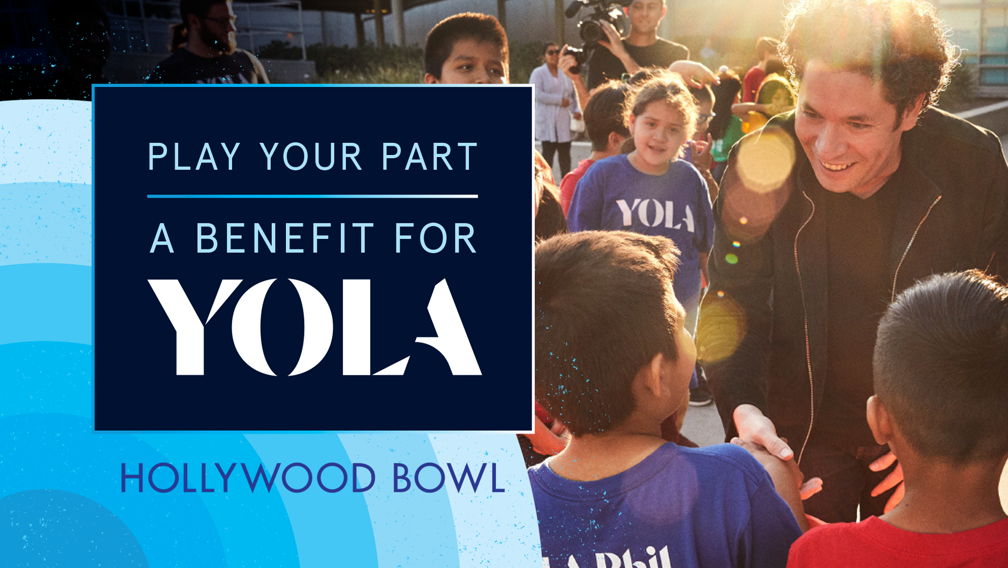 Play Your Part for the future of YOLA on HollywoodBowl.com
Brandi Carlile, Gustavo Dudamel, Thomas Wilkins, and members of YOLA are all teaming up for Play Your Part: A Benefit for YOLA (Youth Orchestra Los Angeles). Join us on August 7 for a great cause!
Watch it Now

New Ways to Enjoy the LA Phil
Though our concert venues are silent, the LA Phil is announcing a number of new media partnerships and initiatives to keep the music going.
See What's Coming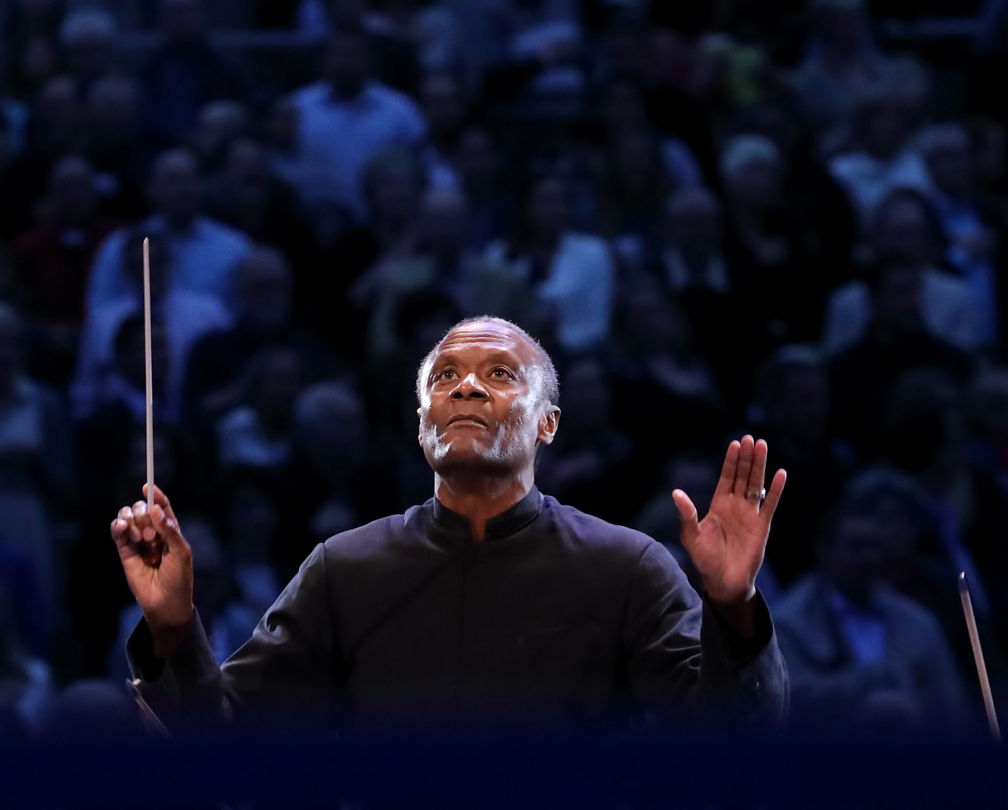 Thomas Wilkins on the power and responsibility of music
Hollywood Bowl Orchestra Principal Conductor Thomas Wilkins talks about the meaning of home, his path to orchestras, and on what music reveals about each of us.
Read Now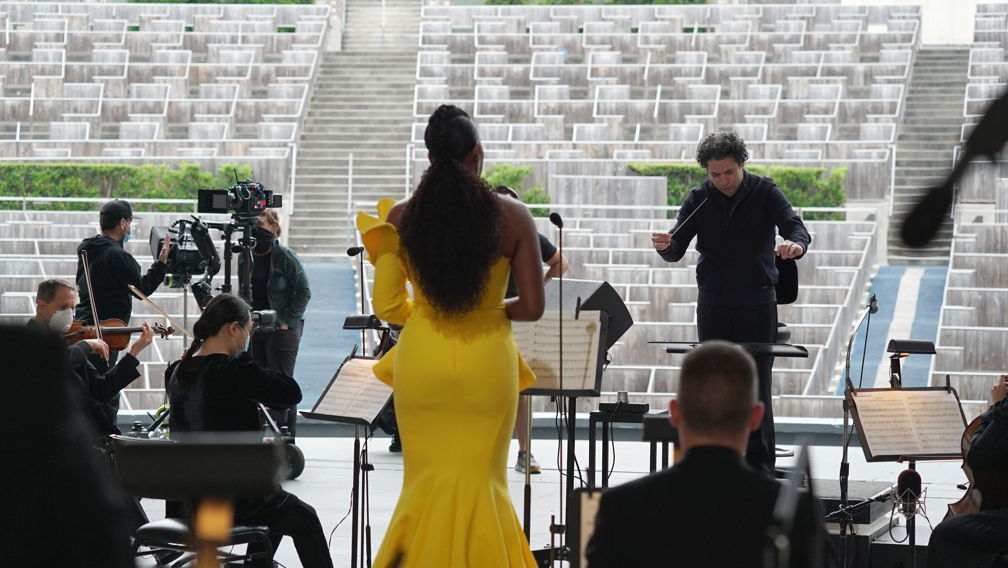 Watch J'Nai Bridges with Dudamel, the LA Phil, and YOLA perform on the Bowl stage
Performing "Heaven" and "He's Got the Whole World in His Hands," the production made use of the outdoor stage of the Hollywood Bowl to keep performers socially distanced.
Watch Now

Supporters like you make everything we do possible.
Your gift makes it possible for the LA Phil to remain a vibrant resource for Los Angeles and one of the leading orchestras in the world. Please consider making a tax-deductible gift today.
Keep the Music Going