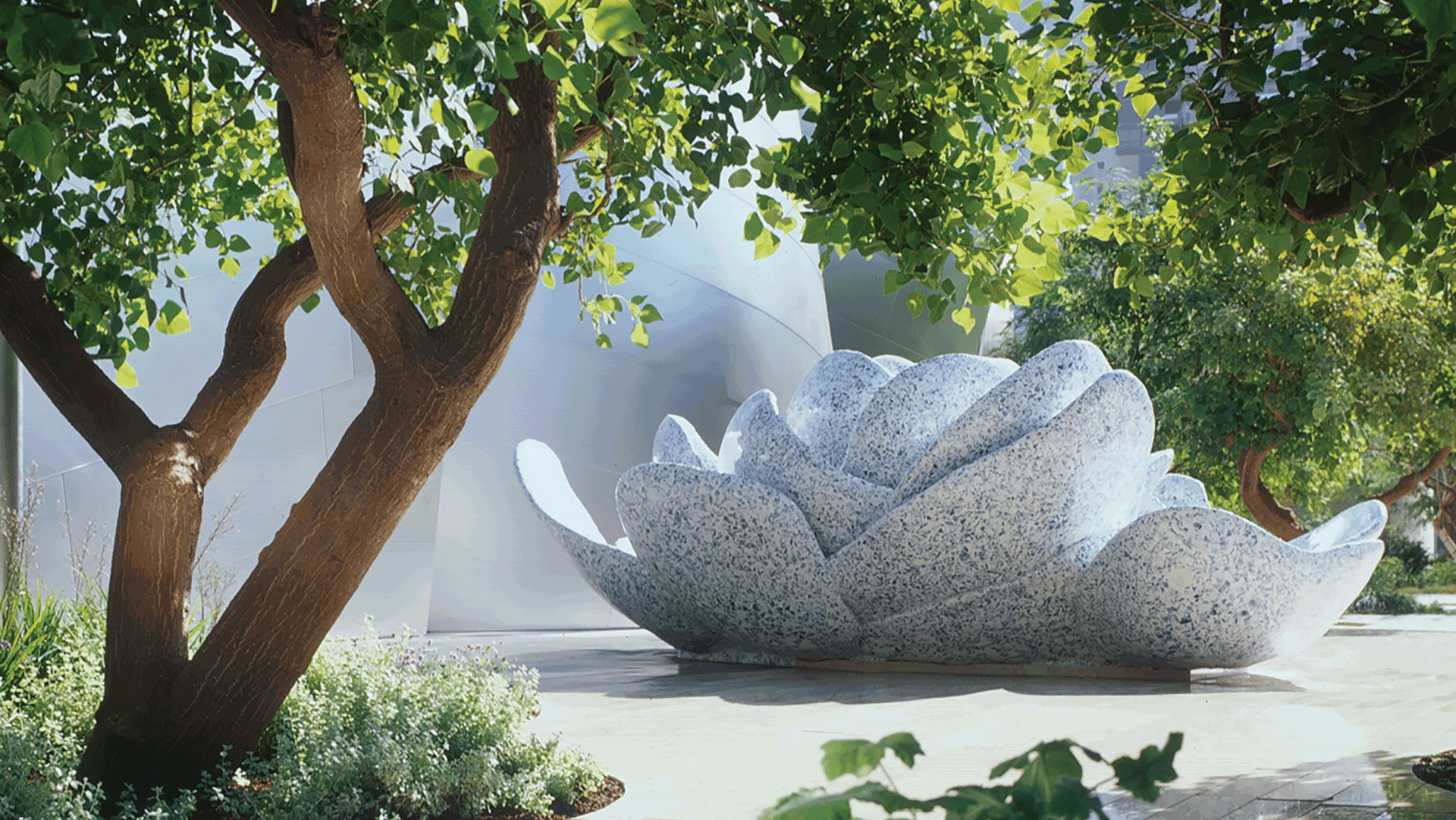 A walk through the shade and flowering trees of the Blue Ribbon Garden inevitably pauses at a blooming rose. Against the backdrop of Walt Disney Concert Hall's otherworldly steel façade, visitors pose in front of a fountain shaped from fragments of Royal Delft Blue porcelain. What has become a shared public art stop for concertgoers and Los Angeles tourists started as a personal connection between just two people: Frank Gehry and Lillian Disney.
Disney pledged $50 million towards constructing a new concert venue, and Gehry visited her in her home to talk about his plans for building that hall. On that visit, Gehry noticed a china cabinet that was full of imitation Delft vases that looked out of place in her beautiful home. When the architect asked about the knockoffs, Disney explained that she and her husband Walt had a tradition of buying the imitations from airport souvenir shops during their many travels, and she loved to show them to friends to see if they could spot the fakes.
Get Watch & Listen Updates
Join the Watch & Listen newsletter list!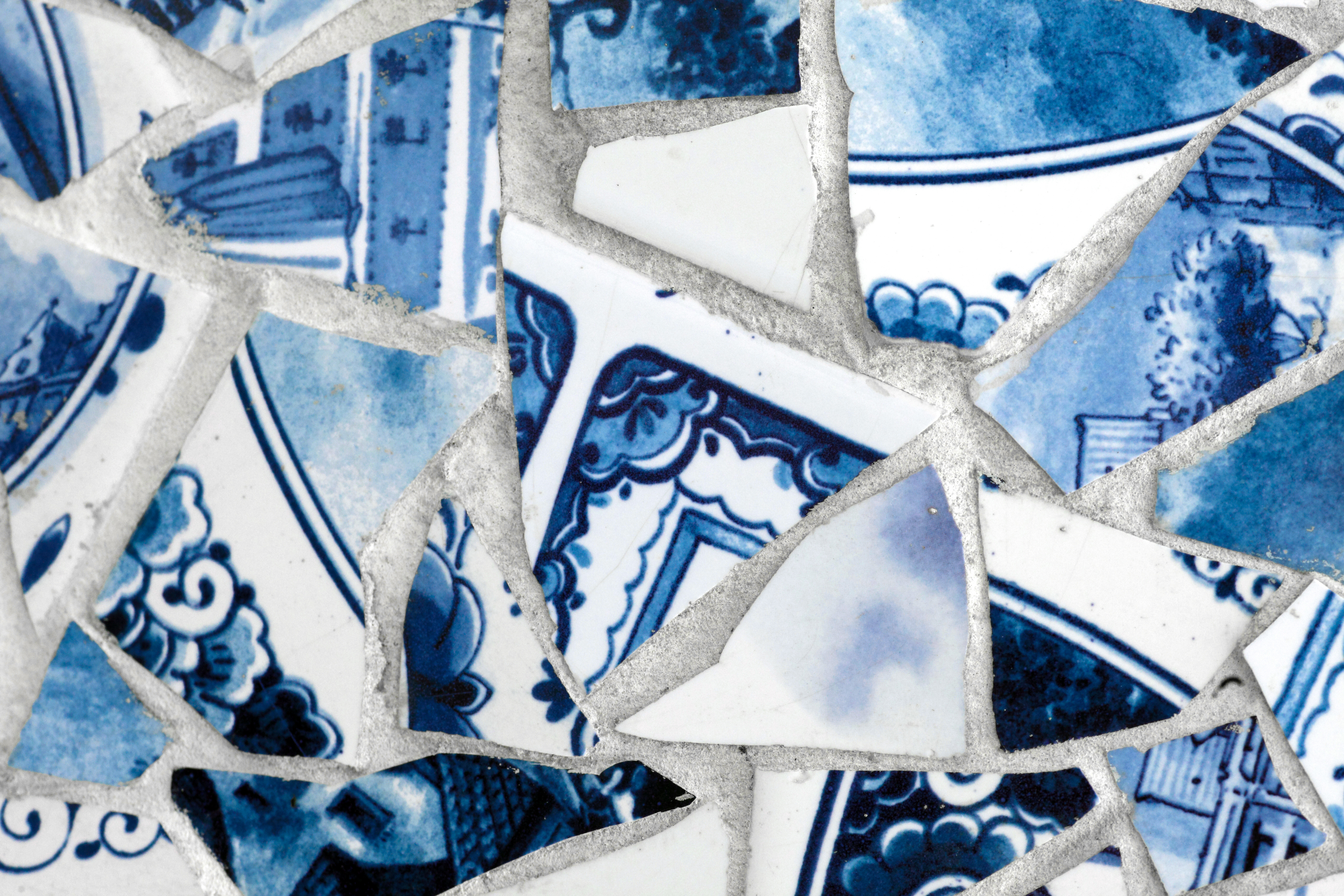 When Gehry was asked to create a tribute to Lillian Disney, he combined her love of Delft porcelain with her favorite flower into the fountain titled A Rose for Lilly. Gehry works as much as an artist as he does an architect. The sculptural style of his buildings is a distinctive feature of his work. Early in his career, Gehry created sculptures and furniture using inventive forms made from unexpected materials, such as corrugated cardboard (the Easy Edges and Experimental Edges series of chairs and tables), pliable bentwood (Knoll furniture series), and translucent plastic laminate (ColorCore for a series of lamps).
I love it because it's not architectural – it's almost sentimental. It's not something you would expect from the famous contemporary architect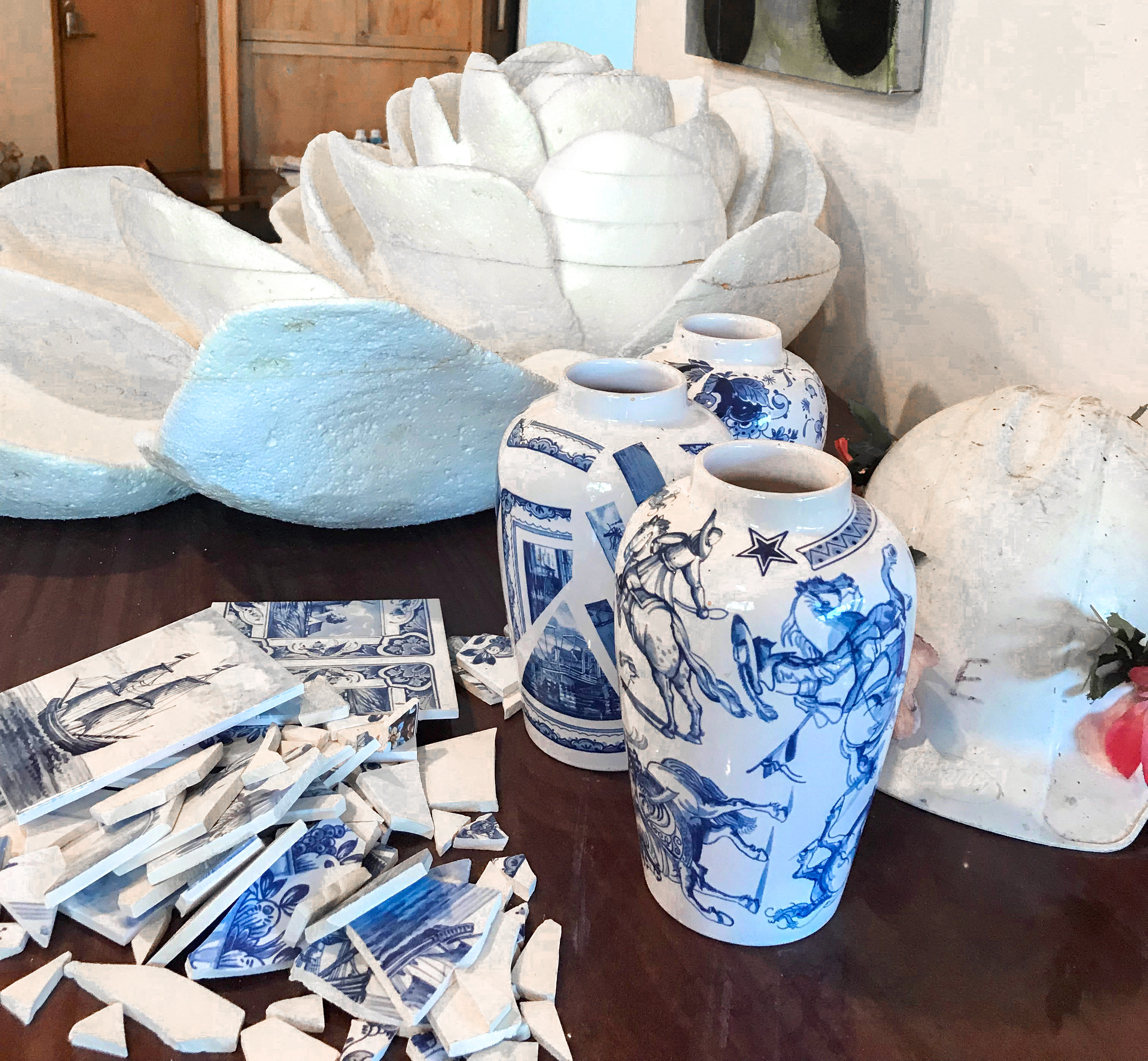 Osinski was tasked by Gehry to oversee the construction of the fountain, translating Gehry's 14-inch model into an installation measuring 22 feet wide by 17 feet long and 7 feet high.
"I called Delft, in Holland, and they asked me how many vases I wanted," Osinski said. "They told me that I may have to wait about 10 years."
Fortunately for the project, Osinki and Gehry were able to convince Royal Delft to provide the 200 vases on their timeline. To do so, Osinski assembled a team of eight artists, including his wife, Ewa Osinska. This team collectively shaped rebar to form the skeleton of the rose petals, attached steel mesh onto the rebar, packed reinforced concrete onto the mesh, applied mortar, and broke 200 Delft porcelain vases and more than 10,000 tiles to create a quarter-of-a-million mosaic fragments.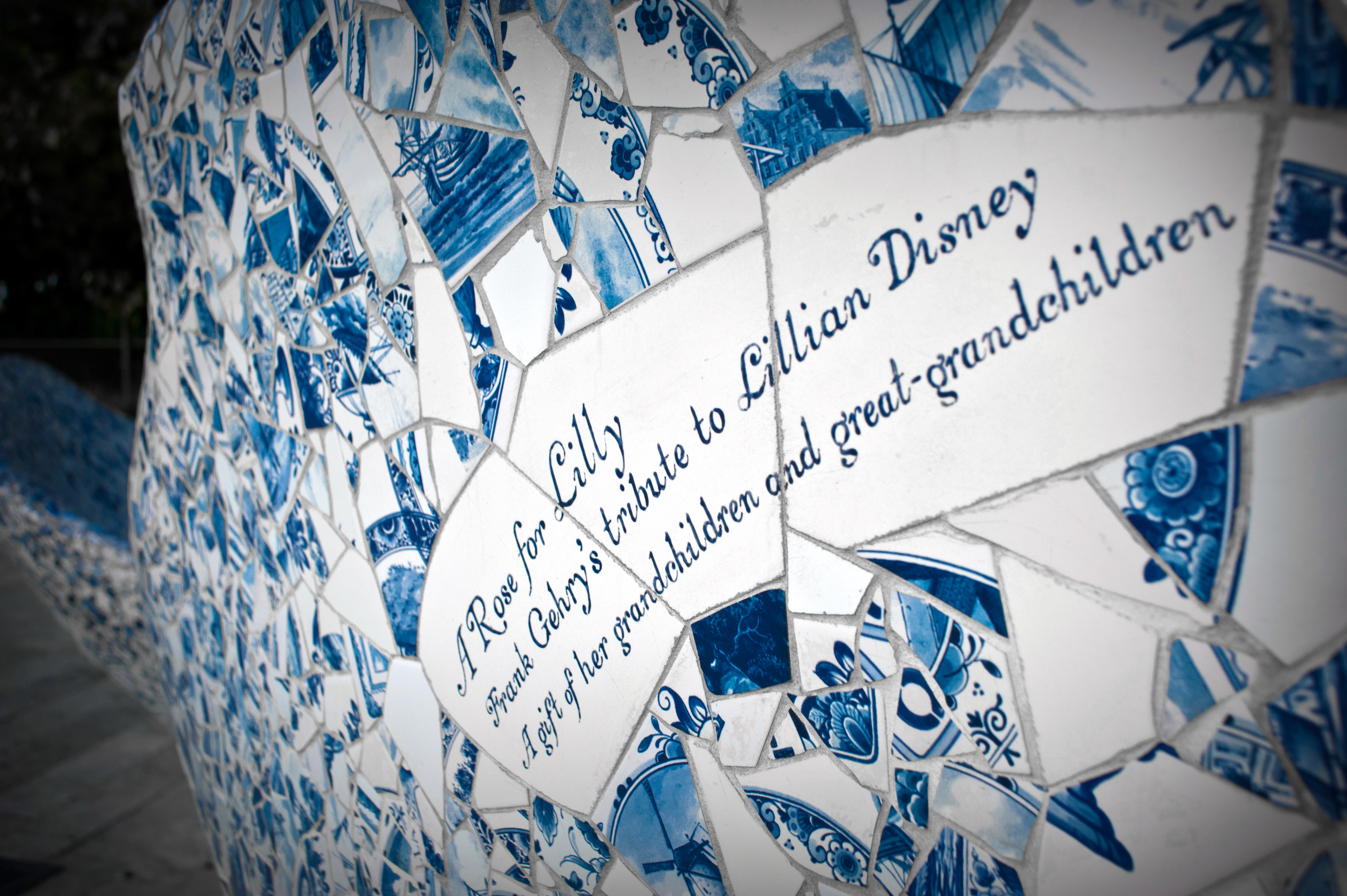 The construction of the fountain was tedious work and a race against time to be ready for the opening of Walt Disney Concert Hall. The eight artists worked eight-hour days, six days a week building the shape and placing each fragment. The artists also left behind little Easter eggs for any visitors who closely inspect the fountain. Hidden among the thousands of Delft fragments are 60 hand-drawn shards that bear artist initials, playful drawings, and one illustration depicting Frank Gehry.