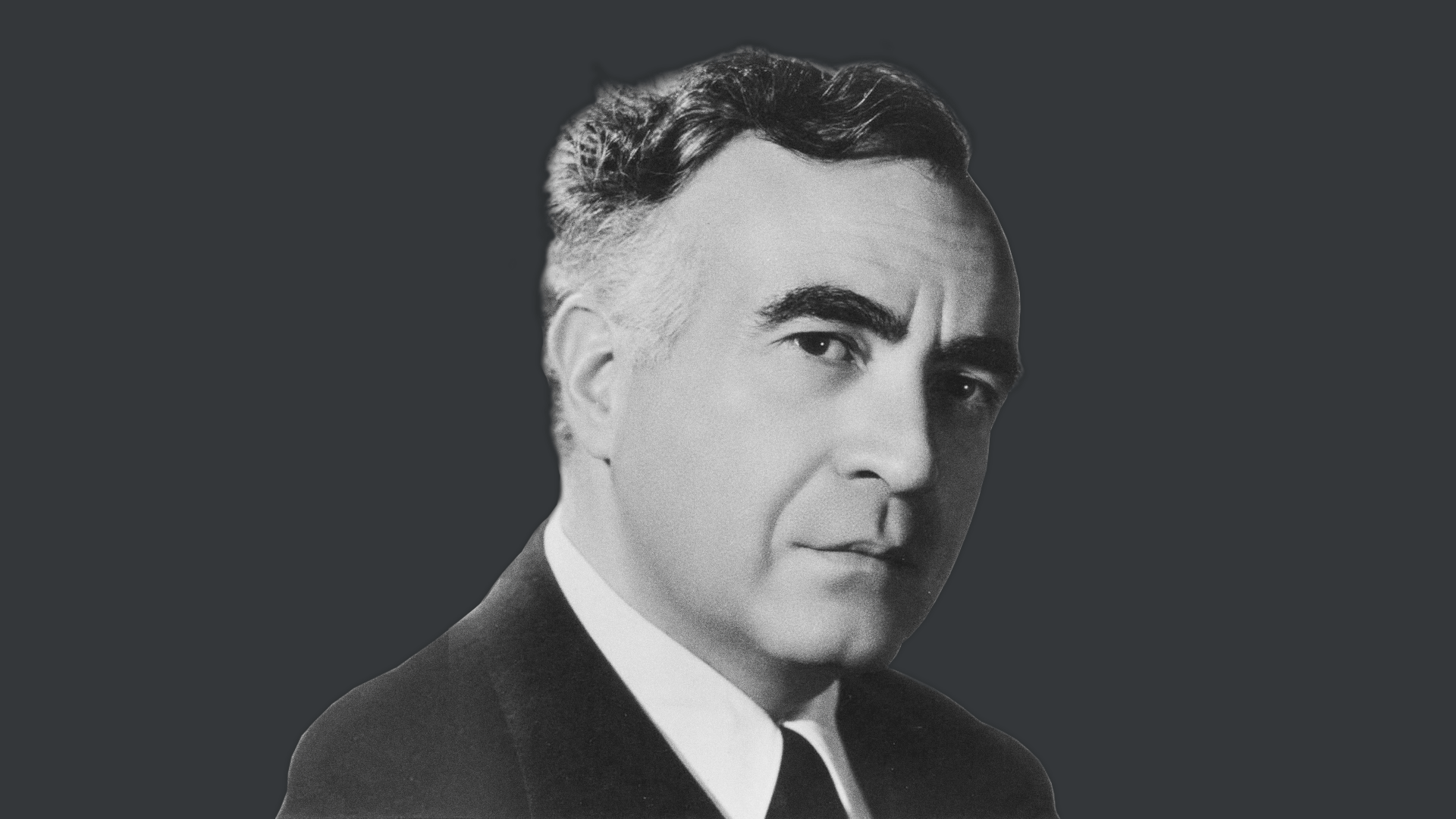 Carlos Chávez is revered as one of the most influential composers, conductors, and music educators in Mexican history. Carlos Antonio de Padua Chávez y Ramírez was born in Mexico City in 1899, the seventh child of Augustín Chávez, who died when Carlos was only three. Crucially, his family often visited regions where the rich culture of indigenous peoples deeply influenced him. After the Mexican Revolution, Chávez became one of the first composers to create Mexican nationalist music inspired by the Aztecs. He excelled as a conductor, leading Mexico's top orchestras as well as ensembles around the world. He even filled in for Arturo Toscanini, conducting the NBC Symphony Orchestra. For many years, he maintained a busy international schedule.
As a composer, Chávez is often linked in the United States to his good friend and contemporary, iconic American musician Aaron Copland. Both composers worked to create a distinct musical sound world that spoke to their home countries at a time when Europe was seen as the only serious and legitimate contributor to classical music. They wrote each other regularly, and when Chávez sent Copland a letter in 1931 expressing his annoyance at "self-important" and "prima donna" attitudes in Europe, Copland responded by saying, "All you wrote about music in America awoke a responsive echo in my heart. I am through with Europe, Carlos, and I believe as you do, that our salvation must come from ourselves and that we must fight the foreign element in American music."
Where Copland embraced a populist Americana sound, Chávez was a Modernist, and composer Belá Bartók might be a more apt comparison for his musical styling than Copland. Just as Bartók collected and immersed himself in the folk music of his native Hungary, Chávez absorbed native Mexican music in his youth to such an extent that his own compositional voice was thoroughly imbued with its essence, which he fused with modernist techniques, e.g., by Stravinsky and Schoenberg.
The results can never be predicted. He might be clearly tapping into his roots as in his widely performed Symphony No. 2, Sinfonía india, which uses native Yaqui percussion instruments and actual indigenous melodies. But Chávez was not simply a "Mexican composer" – other works may sound more closely related to Shostakovich, Britten, or Prokofiev. Or he can sound like no one else, as in his stunning Piano Concerto. "From jarabes and foxtrots to Neo-Classical preludes and heaving symphonies, Mr. Chávez's oeuvre represents a musician as vigilantly committed to the global as to the national" (The New York Times).
Get Watch & Listen Updates
Join the Watch & Listen newsletter list!