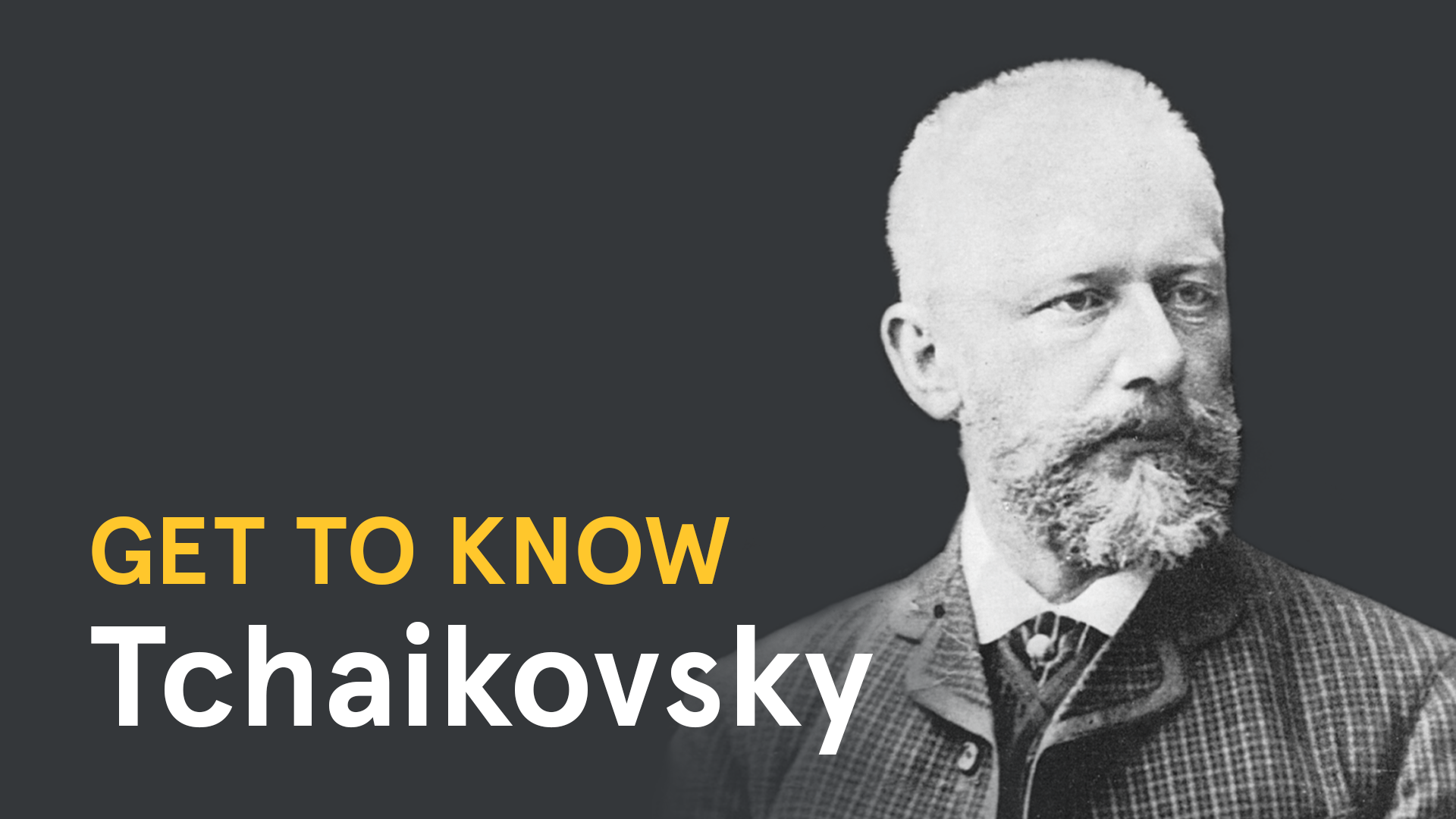 Tchaikovsky: A Way In

"Roll over, Beethoven, and tell Tchaikovsky the news!" sang Chuck Berry in 1956. It's a long way from west central Russia in the 19th century to the early days of rock 'n' roll, but Pyotr (Peter) Ilyich Tchaikovsky's work was already so widespread, it's no surprise that Chuck Berry viewed him as one of the kings whose crown Berry was desperate to snatch. More than 60 years after that hit, Tchaikovsky remains among the most popular composers of all time.
Why? Well, his finest pieces have tunes that stick with you, ear-tingling harmonies, brilliant and distinctive orchestration, a high level of drama, and propulsive rhythms (he loved off-beats), all of which he used to evoke a powerful emotional response. His extraordinary body of music can be overwhelming at first glance, so where should you start?
Born in 1840, Tchaikovsky lived at a time when the Romantic ideal was divided into a "progressive" wing (represented by Wagner and Liszt) and a "conservative" wing (Brahms, Dvořák). To oversimplify, the former was all about telling stories in music through new forms like tone poems. The latter idolized the pure, traditional forms of symphony and concerto. So which side did Tchaikovsky come down on? Neither. Or rather, both. He was one of the very few who composed both tone poems and symphonies. And the one genre that may have been the most natural for him was ballet, which he vastly revitalized.
Toward the Future: Tone Poems et al.
Tchaikovsky showed a passion for music from an early age. By the time he was 29, he had composed his first work to have entered the standard repertory, the Overture-Fantasy for orchestra Romeo and Juliet. This is Romantic music with a capital R that doesn't aim for abstract beauty but instead looks to embody Shakespeare's plot: from sword duels to an iconic love theme that's popped up everywhere from commercials to A Christmas Story and SpongeBob SquarePants. Other works like this that you may have heard include the 1812 Overture (e.g., at football games or TV ads), Marche slave (pronounced "slahv") as in very Slavic), and Capriccio italien, which – after a fanfare and an unexpectedly dour tune – brightens up with lively Italian street music and folk songs.
Classical Forms: Symphonies & Concertos
Tchaikovsky numerous orchestral pieces, but here's all you need to know to start: Symphonies 4, 5, and 6 (choose any to begin); Piano Concerto No. 1; and his Violin Concerto. You'll find these five masterpieces everywhere when you start looking, and once you've stopped looking, they will continue to appear. They are that popular, for all the melodies, rhythms, harmonies, orchestration, and drama that make him so beloved. His Rococo Variations (a kind of cello concerto) also fits here, a tribute to his favorite composer, Mozart.
Dance Master: The Three Ballets
Before Tchaikovsky, most music for the dance had devolved into glorified oom-pah-pah. Applying the most rigorous musical standards – dramatic form, exceptional tunes, creative harmonies, and his trademark orchestration – he brought dance music into the ranks of the highest respected classical forms, beginning with one of the most famous dance pieces of all, Swan Lake. It was followed by The Sleeping Beauty, and then, The Nutcracker, so popular now that no ballet company can afford to pass it up during December. Since these are all full-evening productions, you may wish to begin with the suites from each ballet, which are orchestral condensations of the highlights.
If you find Tchaikovsky's music a good fit, he has many wonderful works in other genres you might want to explore. Three chamber works are often mentioned: his Piano Trio (violin, cello, piano), his String Quartet No. 1, and his delightful four-movement sextet (two violins, two violas, two cellos; sometimes played by string orchestra) Souvenir de Florence. And if you're open to opera (he wrote 11!), his drama Eugene Onegin (oh-NYAY-ghin) is a doozy.
Get Watch & Listen Updates
Join the Watch & Listen newsletter list!