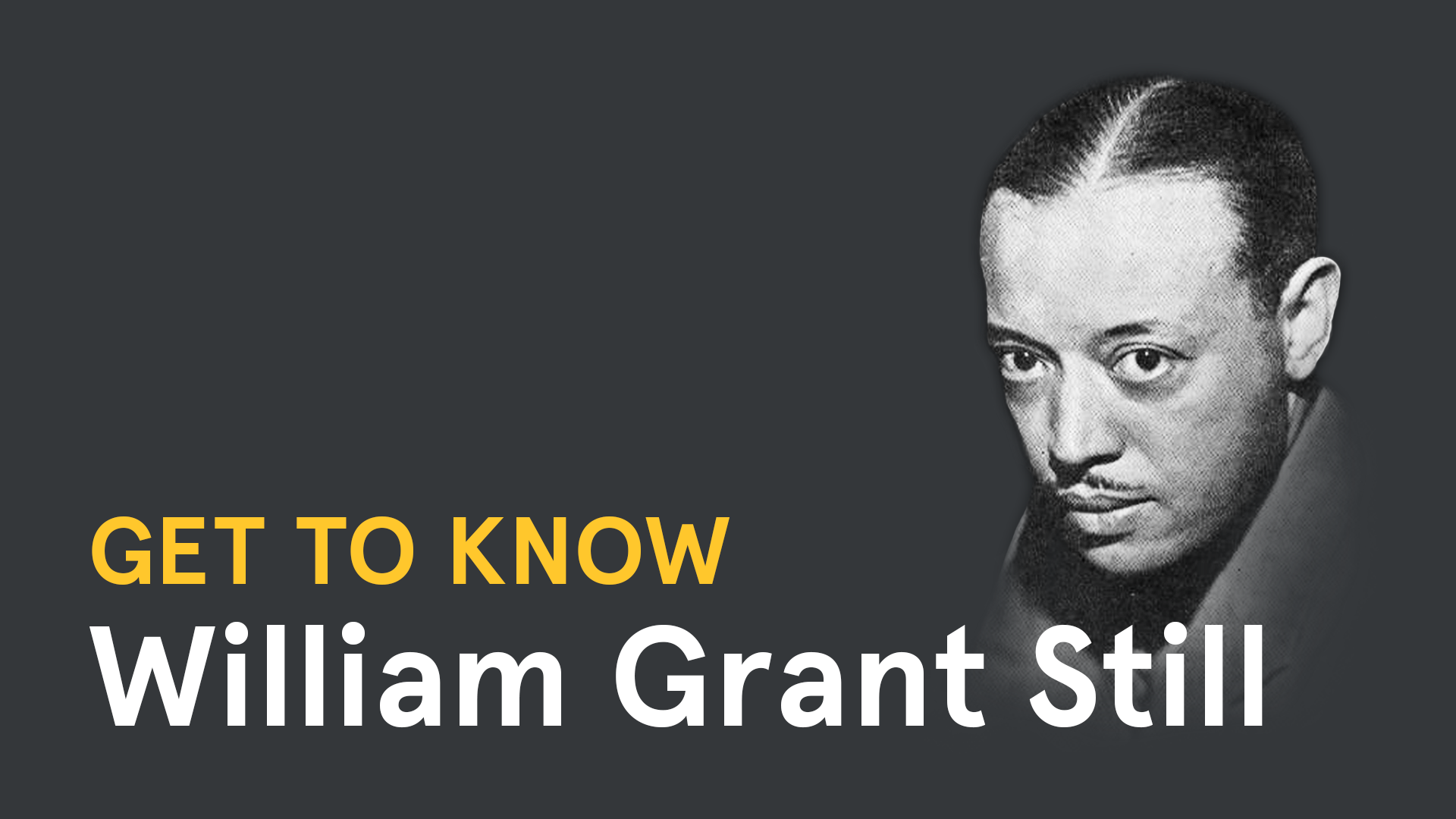 Many exceedingly talented musicians of color have contributed to our classical music culture, and William Grant Still (1895–1978) may be the greatest of them all. He was born into a musical golden era – early 20th-century America, where jazz, pop, classical, and even film music overlapped as never before – just as he was born into the vile system we now call Jim Crow. Because of all the firsts he managed to achieve, he became known as the Dean of African American Composers.
As an infant, William Grant Still, lost his father, leading his mother, a teacher, to move from Mississippi to Little Rock, Arkansas. At nine, he gained a stepfather who nurtured the boy's interest in music. At 15, he began violin lessons and taught himself to play clarinet, saxophone, oboe, bass, cello, and viola.
To please his mother, Still pursued pre-med at Wilberforce University but spent much of his time conducting the band, as well as composing and arranging. He left Wilberforce without a degree but moved on to study music at Oberlin Conservatory. Still even studied privately with avant-garde French composer Edgard Varèse, but Still always retained his essential folk- and jazz-inspired sound.
Before and after WWI, Still worked for the great W.C. Handy (self-described "Father of the Blues") and ended up in Harlem where Still got connected with the Harlem Renaissance (c. 1918–37), an unprecedented blossoming of African American culture, especially in literature, art, theater, and music. With overt racial pride, participants sought to challenge racism and change pervasive stereotypes, essentially laying the groundwork for the civil rights movement.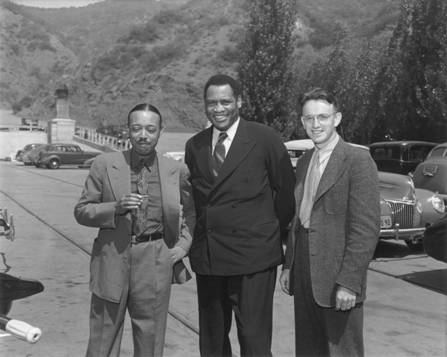 In the '30s, Still arranged popular music for two NBC radio shows, while, in 1931, Howard Hanson led the Rochester Philharmonic in Still's Symphony No. 1, "Afro-American." This was the first time a major orchestra had performed a complete score by an African American. By 1945, the piece had been played in New York, Chicago, Los Angeles, Berlin, Paris, and London. Still developed a friendship with Hanson, who went on to premiere many of Still's orchestral compositions.
In 1934, Still moved to Los Angeles, received his first Guggenheim Fellowship, and began work on the first of his nine operas. Two years later, he led the Los Angeles Philharmonic at the Hollywood Bowl, becoming the first African American to conduct a major American orchestra in his own music.
Still also began to arrange for the movies, including the Bing Crosby film Pennies from Heaven (1936) and Frank Capra's Lost Horizon (1937). Although he was hired for Stormy Weather, which also included appearances from Lena Horne and Cab Calloway, he quit 20th Century Fox for their treatment of people of color. Still also wrote a song for the 1939 World's Fair in New York but wasn't allowed to attend without police protection – unless he came on "Negro Day."
Ten years after he finished it, Still's Troubled Island, a collaboration with leading Harlem Renaissance poet Langston Hughes, was performed in 1949 by the New York City Opera, becoming the first American opera performed by NYCO and the first by an African American to be performed by a major company. In 1955, Still conducted the New Orleans Philharmonic Orchestra, making him the first African American to conduct a major orchestra in the Deep South. Three years after he died, his A Bayou Legend became the first opera by an African American to be performed on national television.
William Grant Still lived long enough to experience the tributes, honors, and acclaim due his talent and perseverance.
William Grant Still is most often encountered these days as a symphonist, having composed five striking examples. In a Los Angeles Times interview, conductor Thomas Wilkins assessed Symphony No. 1, "Afro-American," as Still's "strongest piece. It's the reality of the sorrow, the reality of the longing. The symphony opens with that solo plaintive English horn sound. It's the perfect instrument to start this piece, and, then, in the last movement, there's this aspirational, lovely song that the entire orchestra plays, and, then, he puts it in the voice of a cello, which, in my mind, is the closest instrument in the orchestra that sounds like a human voice."
Still preferred moderate and slower tempos, sumptuous sonorities, and pastoral, often bittersweet, passages, all unmistakably American, tinged with blue notes and jazz chords.
Recordings of Still's operas are few and far between, but you can get a good idea of his approach with Highway One, USA, a one-hour, two-act drama, recorded by Philip Brunelle. Brunelle has also led Skyward My People Rose, a wide-ranging collection of Still's vocal music with orchestra, including the stunning six-section choral ballad And They Lynched Him on a Tree, with parts for two choruses: an all-white lynch mob and a black chorus of mourners of the murdered man.
Having composed more than 200 works, William Grant Still left examples in many forms. Here are some highly attractive collections of his music for piano and for violin and piano. The last listed album includes his lively Danzas de Panama in an arrangement for string quartet.
Get Watch & Listen Updates
Join the Watch & Listen newsletter list!