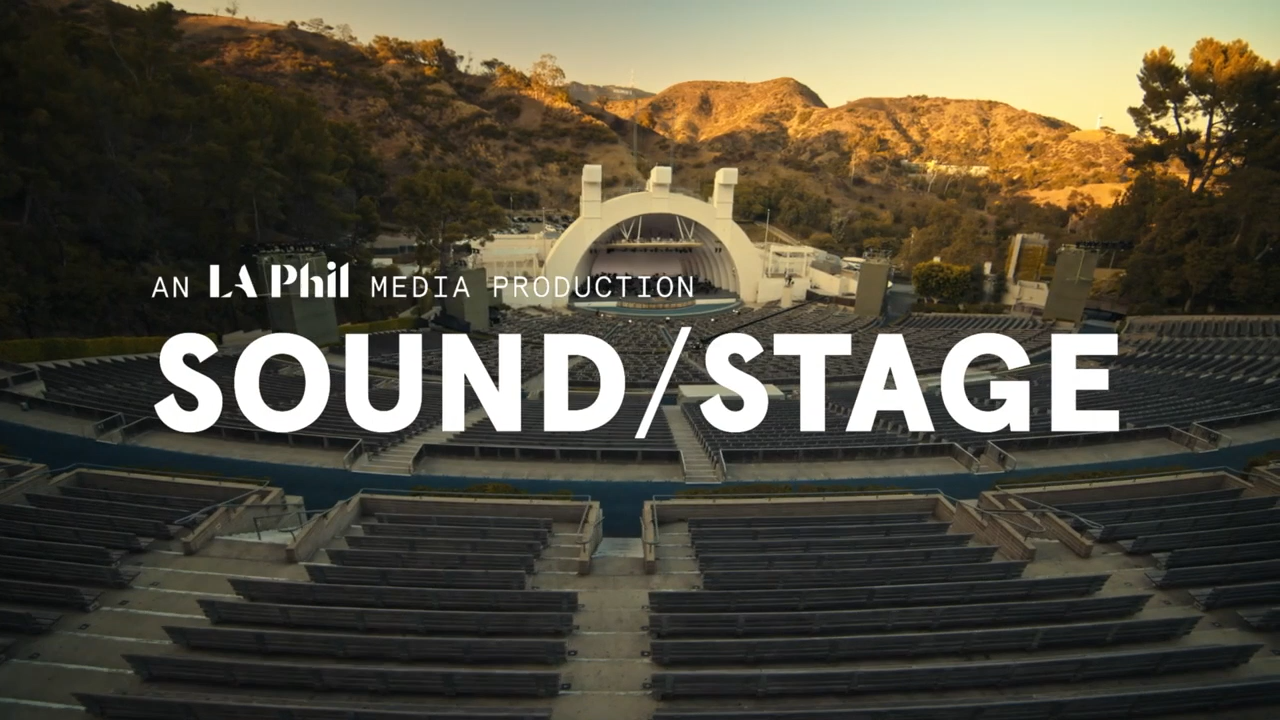 SOUND/STAGE is a new online collection of concert films and interviews, essays, and artwork that offer deeper insights into the music. Performances range from orchestral concerts featuring Gustavo Dudamel and the LA Phil to sets from Kamasi Washington, Andra Day, and Chicano Batman.
Be The First To Know When New Episodes Drop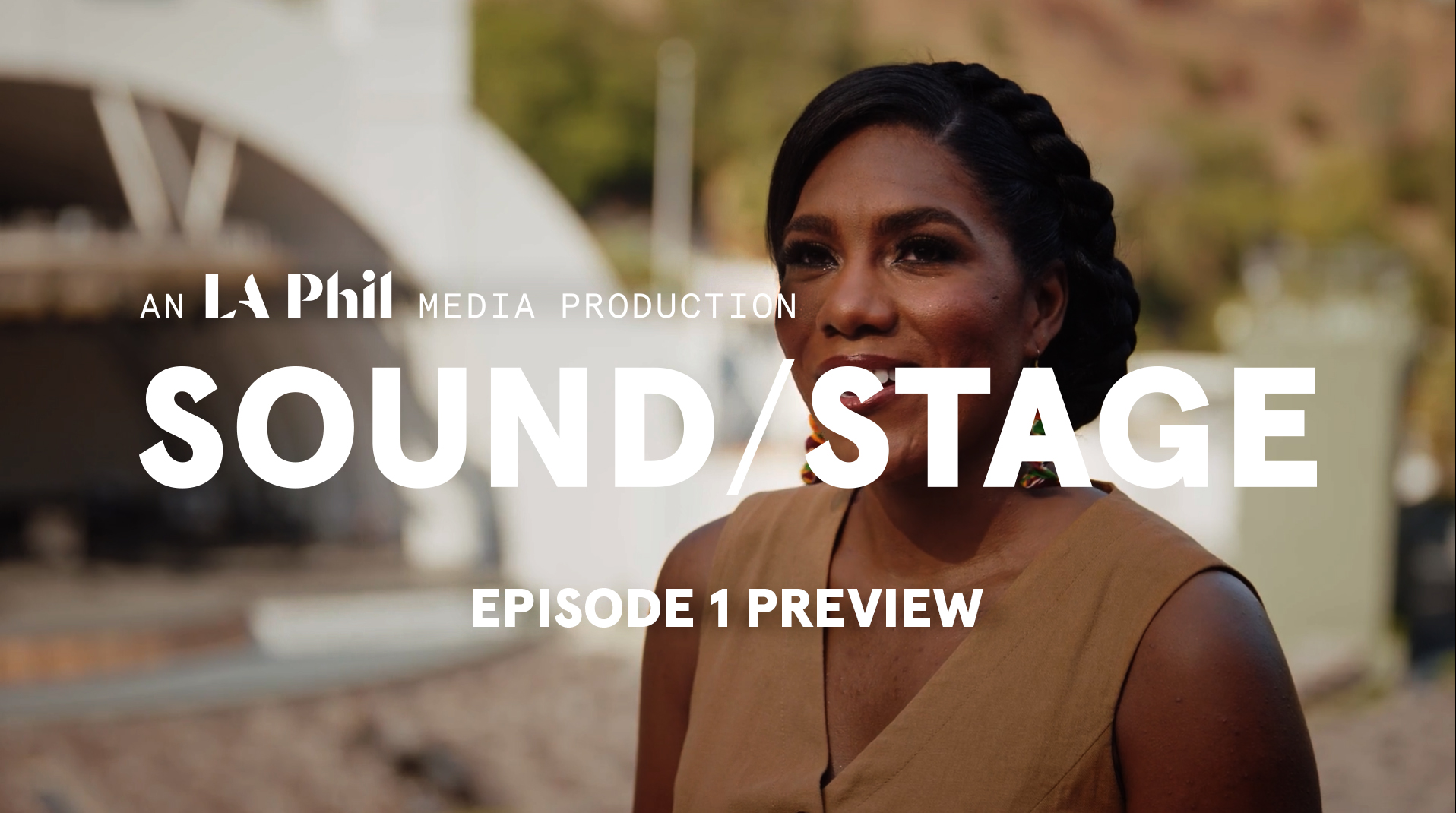 EPISODE 1: SEPT 25
Love in the Time of COVID
With the help of J'Nai Bridges, Gustavo and the orchestra explore the many expressions of love – from the familial in George Walker's elegy for his grandmother, to a musical love letter from Gustav Mahler, to Peter Lieberson's setting of romantic poetry from Pablo Neruda.
Los Angeles Philharmonic
Gustavo Dudamel, conductor
María Valverde, narrator
J'Nai Bridges, mezzo-soprano
LIEBERSON Neruda Songs: "Amor mío, si muero y tú no mueras"
WALKER Lyric for Strings
MAHLER Adagietto from Symphony No. 5
Support for this episode is provided by Diane and David Paul.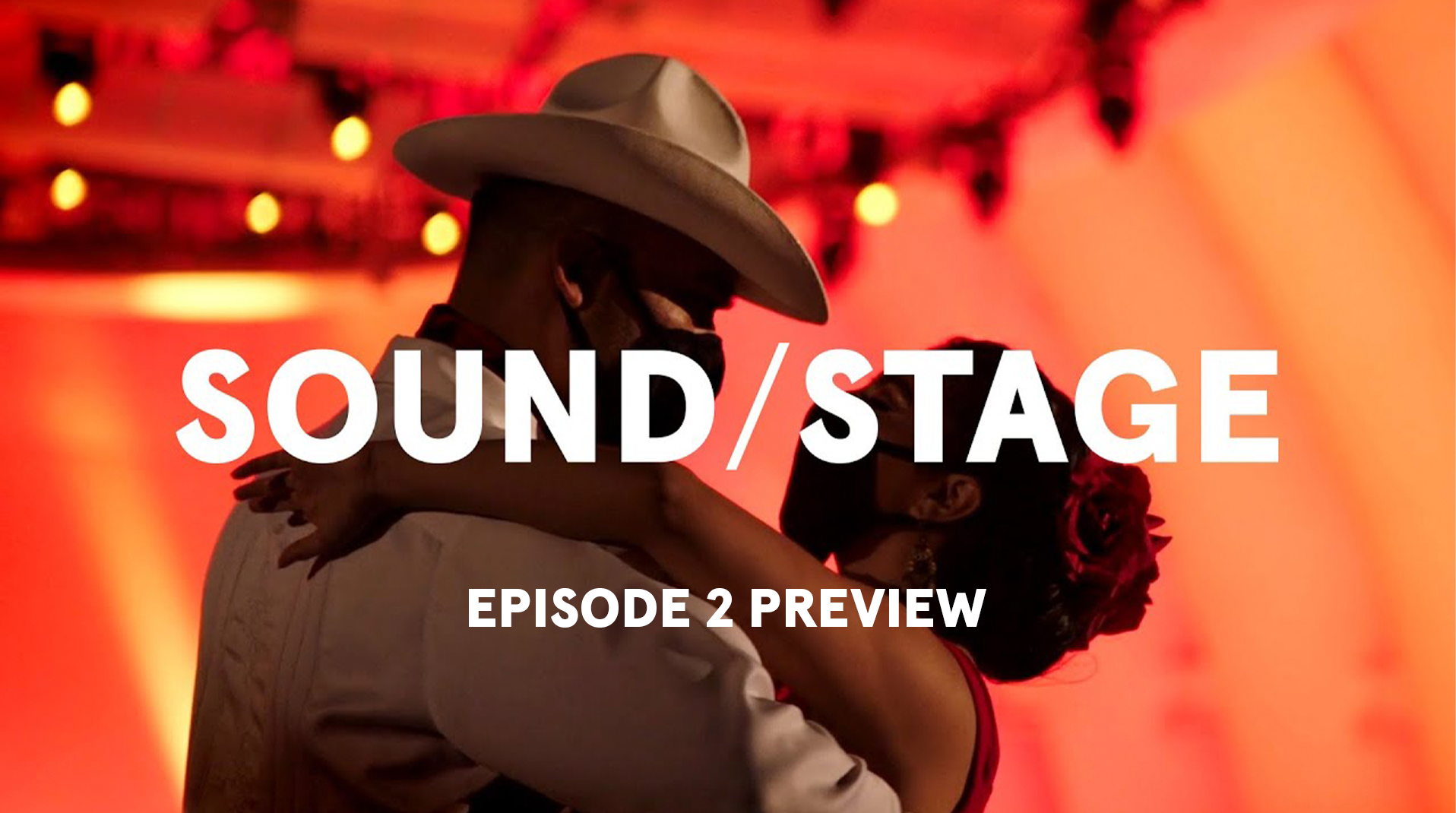 EPISODE 2: OCT 2
Salón Los Ángeles
Featuring two composers who adapted popular dance music for the symphonic concert hall, this episode offers pianist Jean-Yves Thibaudet in Rhapsody in Blue and Gustavo Dudamel paying tribute to the history of Salón Los Ángeles – the oldest dance hall in Mexico City – with music by Márquez.
Los Angeles Philharmonic
Gustavo Dudamel, conductor
Jean-Yves Thibaudet, piano
Arturo MÁRQUEZ Danzón No. 1
GERSHWIN Rhapsody in Blue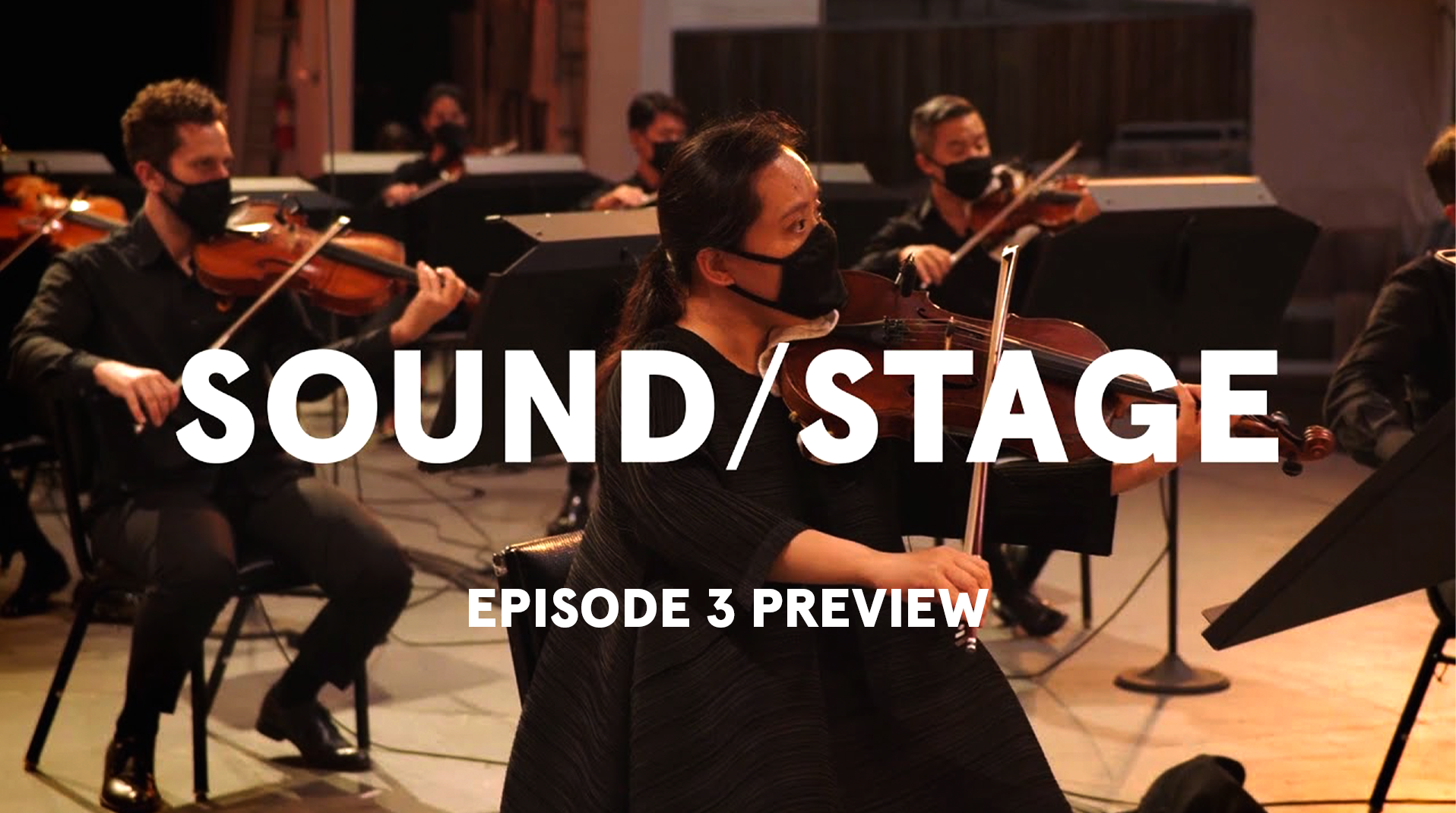 EPISODE 3: OCT 9
Power to the People!
A continuation of the LA Phil's Power to the People! festival that was cut short by COVID-19, this episode pays tribute to Black voices and excellence, ranging from William Grant Still's expression of pride to Jessie Montgomery's reimagining of the national anthem for a 21st-century America to vocalist Andra Day's "Rise Up," which has become an unofficial anthem of the Black Lives Matter movement.
Los Angeles Philharmonic
Gustavo Dudamel, conductor
Andra Day, vocalist
Jessie MONTGOMERY Banner
STILL "Sorrow" from Symphony No. 1, "Afro-American"
"Rise Up" performed by Andra Day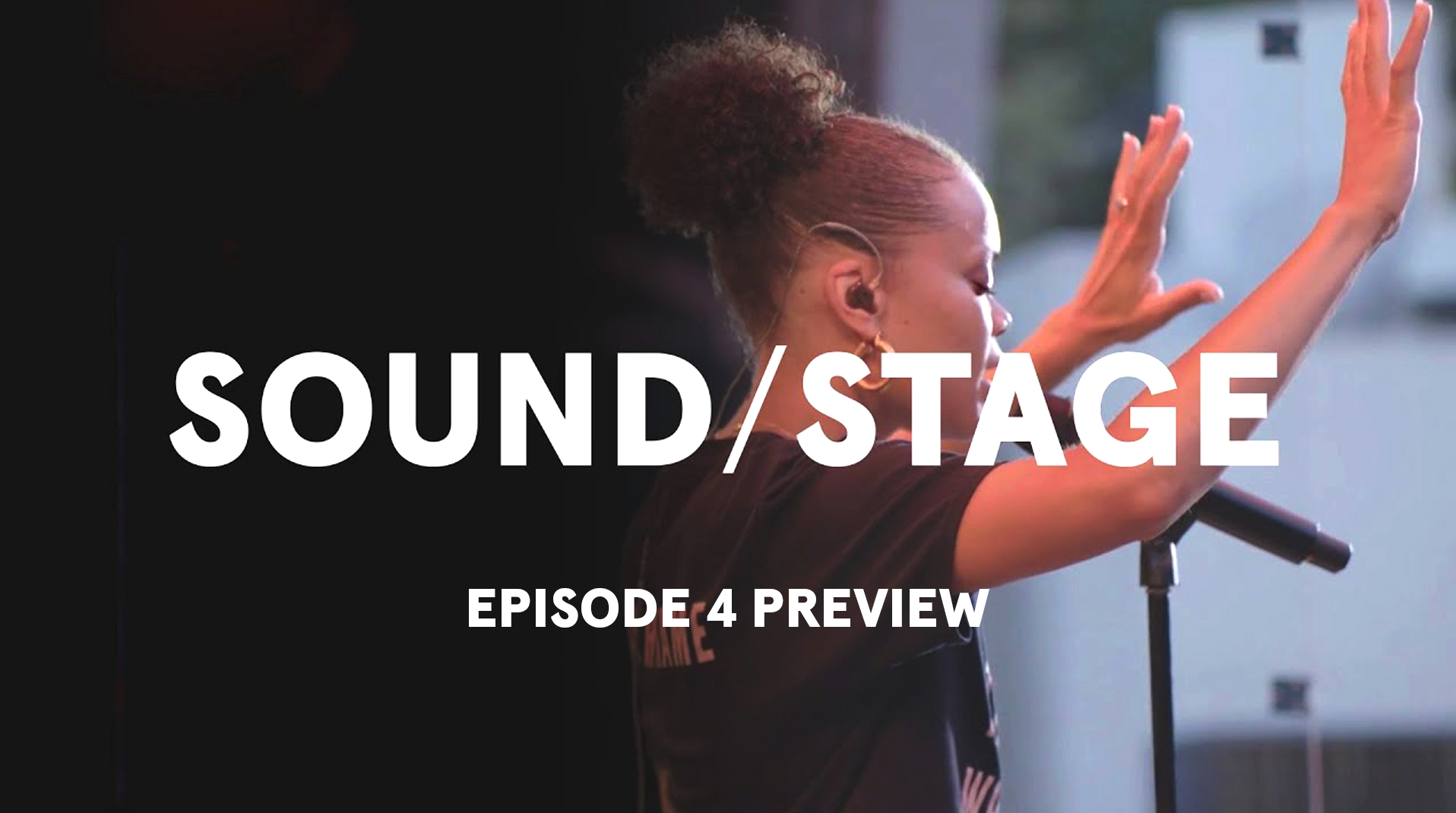 EPISODE 4: OCT 16
Andra Day
Soul, jazz, and R&B singer Andra Day has been compared to Billie Holiday and Nina Simone – both among her musical heroes – for her ability to weave a narrative with masterful musicality and raw emotion. This set includes Day's debut hit "Gold" and a rendition of Simone's powerful protest anthem "Mississippi Goddam."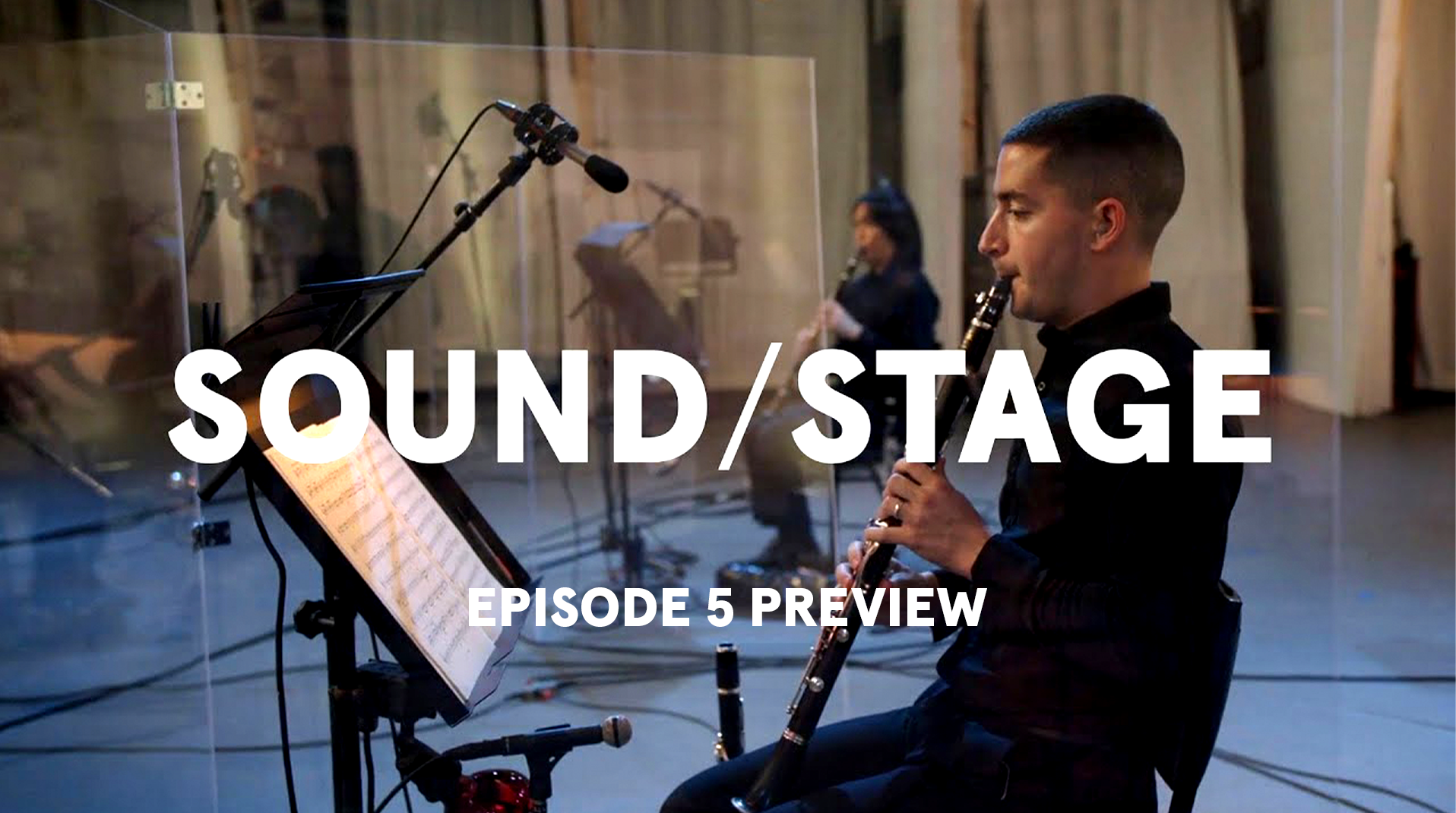 EPISODE 5: OCT 23
Beethoven
Richard Wagner called Beethoven's Seventh Symphony the "apotheosis of dance." Gustavo Dudamel describes Beethoven as pure beauty and joy. Watch as the orchestra channels that spirit to perform this timeless and exuberant masterpiece.
Los Angeles Philharmonic
Gustavo Dudamel, conductor
BEETHOVEN Symphony No. 7
Support for this episode is provided by Ann Ronus.
EPISODE 6: OCT 30
Original Score to BECOMING
An intimate portrait of Michelle Obama
by Kamasi Washington
One of the most inventive and respected voices in modern jazz, Los Angeles' own Kamasi Washington comes to SOUND/STAGE to perform his original score to BECOMING: An intimate portrait of Michelle Obama – a new documentary based on the former First Lady's bestselling memoir.
Support for this episode is provided by Lisa Field.
EPISODE 7: NOV 6
Solitude
While the physical toll of the global pandemic is measured in a mountain of data, the emotional impact of our separation from family, friends, and neighbors is not as obvious. In this episode, Dudamel explores the essence of solitude, from one of Duke Ellington's classic songs to the U.S. premiere of a work by Thomas Adès – composed specifically for a socially distanced orchestra.
Los Angeles Philharmonic
Gustavo Dudamel, conductor
Thomas ADÈS Dawn (U.S. premiere)
ELLINGTON Solitude
EPISODE 8: NOV 13
Chicano Batman
Since 2008, Chicano Batman has blended the many sounds of L.A. into a genre-bending mix that offers both societal critiques and an unabashed dance party. The band's SOUND/STAGE set features songs from their latest album, Invisible People, which has been called "their funkiest political statement yet."
EPISODE 9: NOV 20
Finales
Claude Debussy once wrote, "There is nothing more musical than a sunset." Endings are crucial in music, but they are often one of the hardest elements for a composer to do well. The closing SOUND/STAGE episode offers three masterful finishes from Ravel, Beethoven, and Gabriela Ortiz and a conversation between Dudamel and Alejandro G. Iñárritu on the nature of finales.
Los Angeles Philharmonic
Gustavo Dudamel, conductor
Alejandro G. Iñárritu, special guest
RAVEL Mother Goose: "The Fairy Garden"
BEETHOVEN Finale from Symphony No. 7
Gabriela ORTIZ Corpórea: "Ritual Mind – Corporeous Pulse"
PLAY YOUR PART
Music uplifts us all. If you are able, help the LA Phil continue to make programs like this one and impact lives through music education.