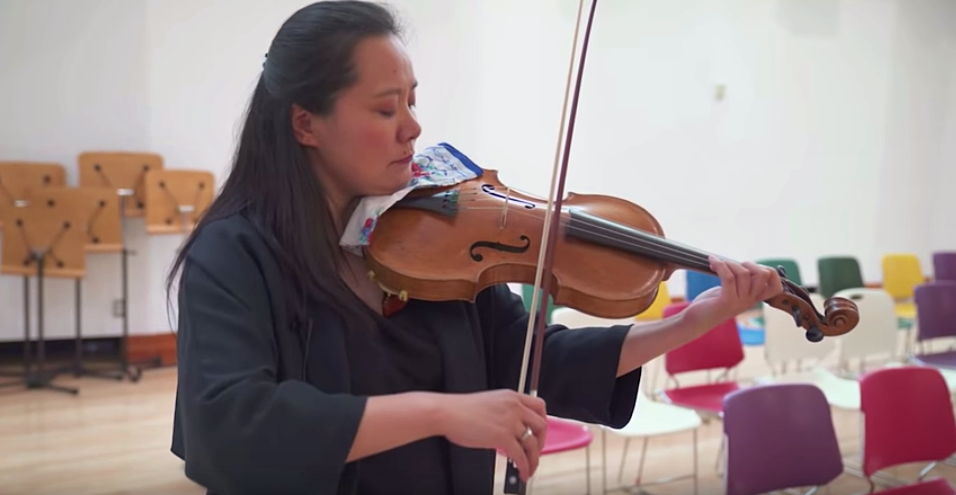 When the BTHVN on Tour traveling exhibition stopped at Walt Disney Concert Hall in 2019, LA Phil Principal Violist Teng Li got the chance to commune with a piece of music history. BTHVN on Tour was launched to celebrate the composer's 500th birthday, with interactive exhibits, manuscripts, and artifacts from throughout his life on display – including a viola Beethoven himself played from 1786 to 1792. "Seriously, I was shaking a little bit," Li says of what it felt like to play the master's instrument.
She also explains that, while it's a dream for all musicians to play older instruments – whose age lends them a unique resonance – they also tend to go cold when they haven't been played in a while. In the video below, you can see her wake the viola up from its slumber with a bit of Beethoven's own Fifth Symphony, and hear her talk more about the connection between musician and instrument.
Get Watch & Listen Updates
Join the Watch & Listen newsletter list!