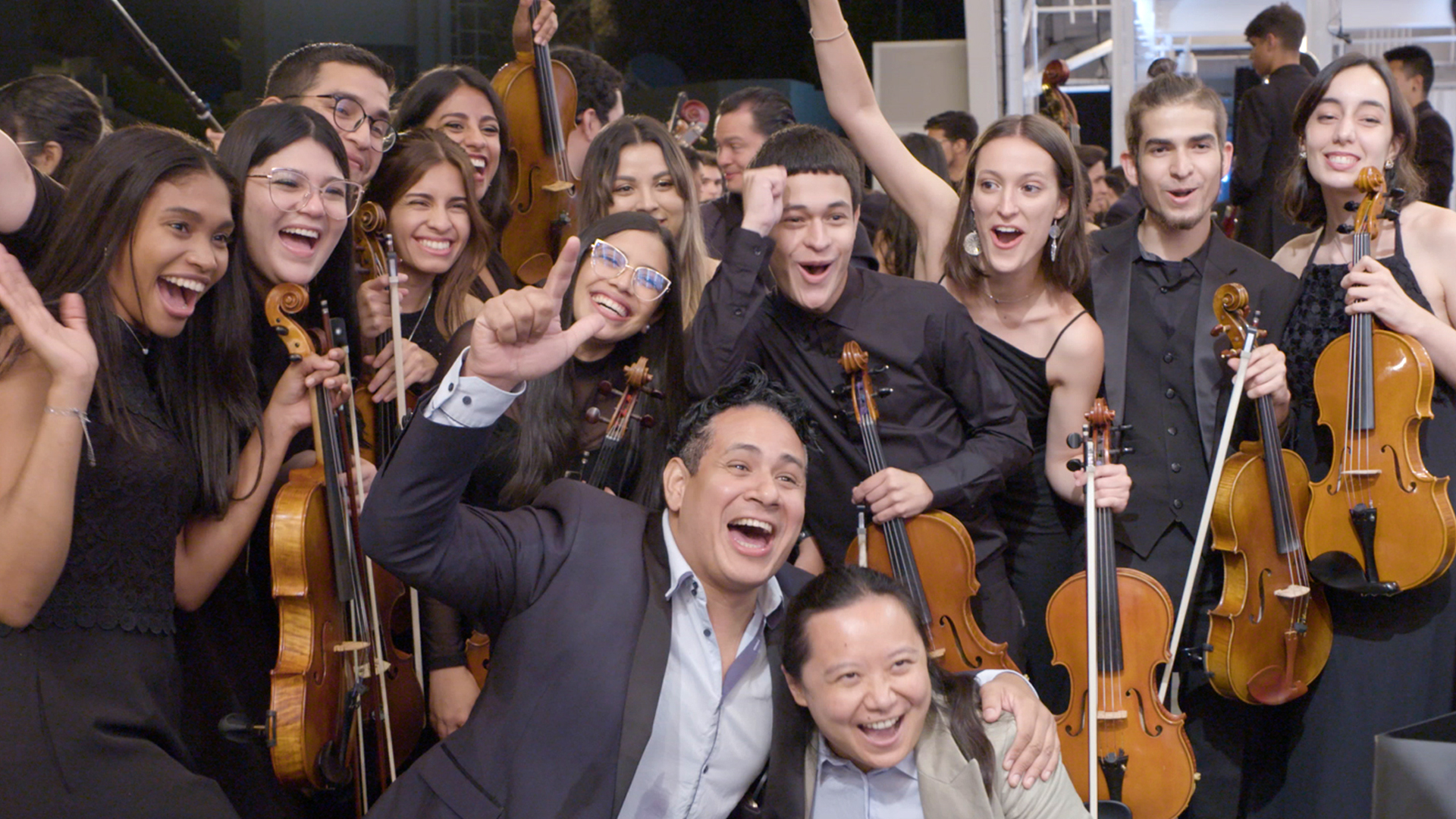 The Dudamel Foundation's Encuentros program brings together young musicians aged 18–26 from around the world to promote cultural unity and celebrate harmony, equality, dignity, beauty, and respect through music. This summer, they came to LA for the first-ever gathering in the United States, where they performed with Gustavo Dudamel and esperanza spalding at the Hollywood Bowl. Get to know some of the members here, and learn more about their journey.
Get Watch & Listen Updates
Join the Watch & Listen newsletter list!