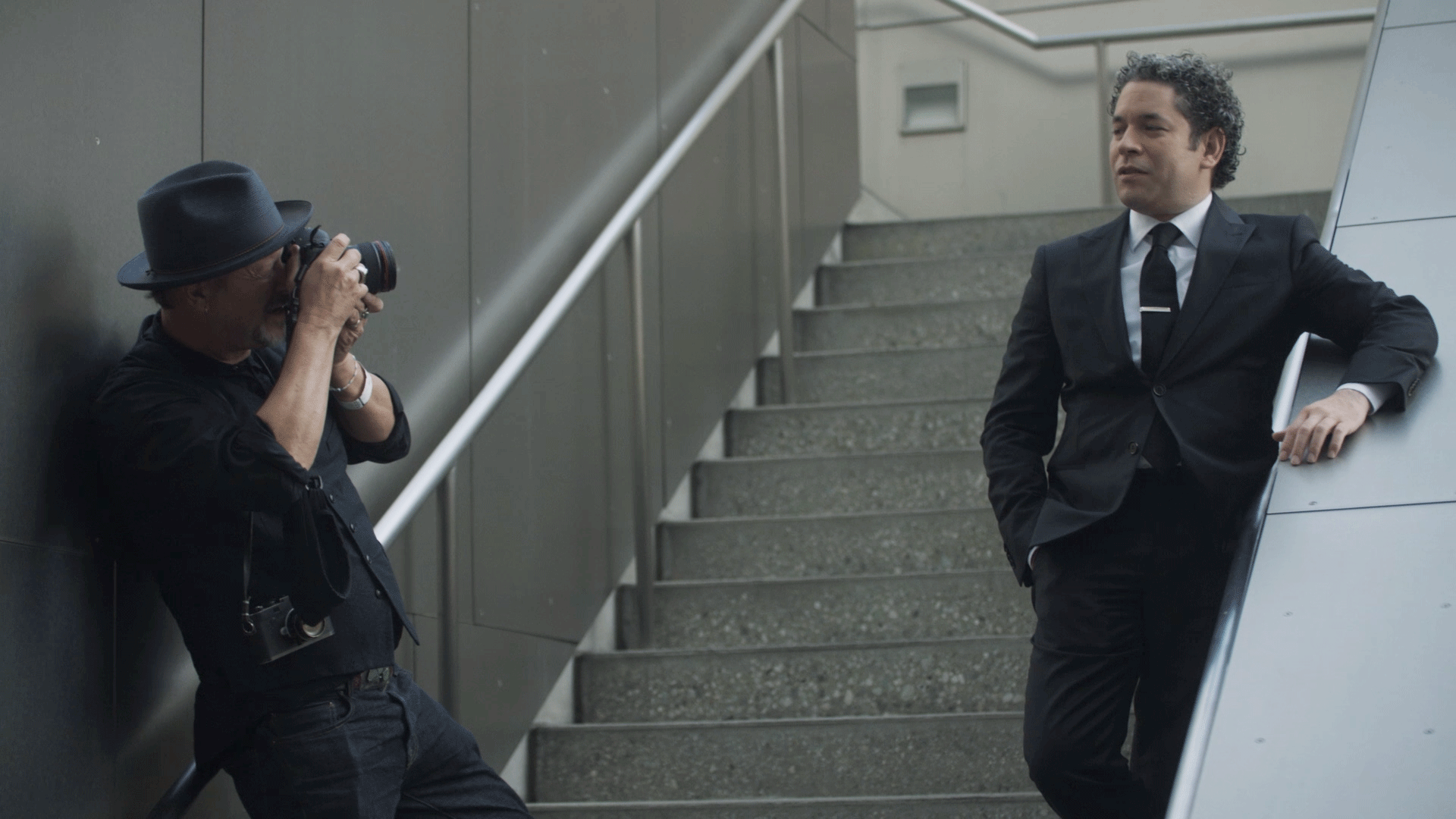 Danny Clinch is "the man behind music's most recognizable photographs" (Keys Weekly)—and that giant 2023/24 Gustavo Dudamel banner that spreads across the side of Walt Disney Concert Hall. While photographing Dudamel with Frank Gehry and the Los Angeles Philharmonic, Clinch reflects on the maestro's encouraging spirit and stage presence, inside and outside of this magnificent venue. 
Get Watch & Listen Updates
Join the Watch & Listen newsletter list!