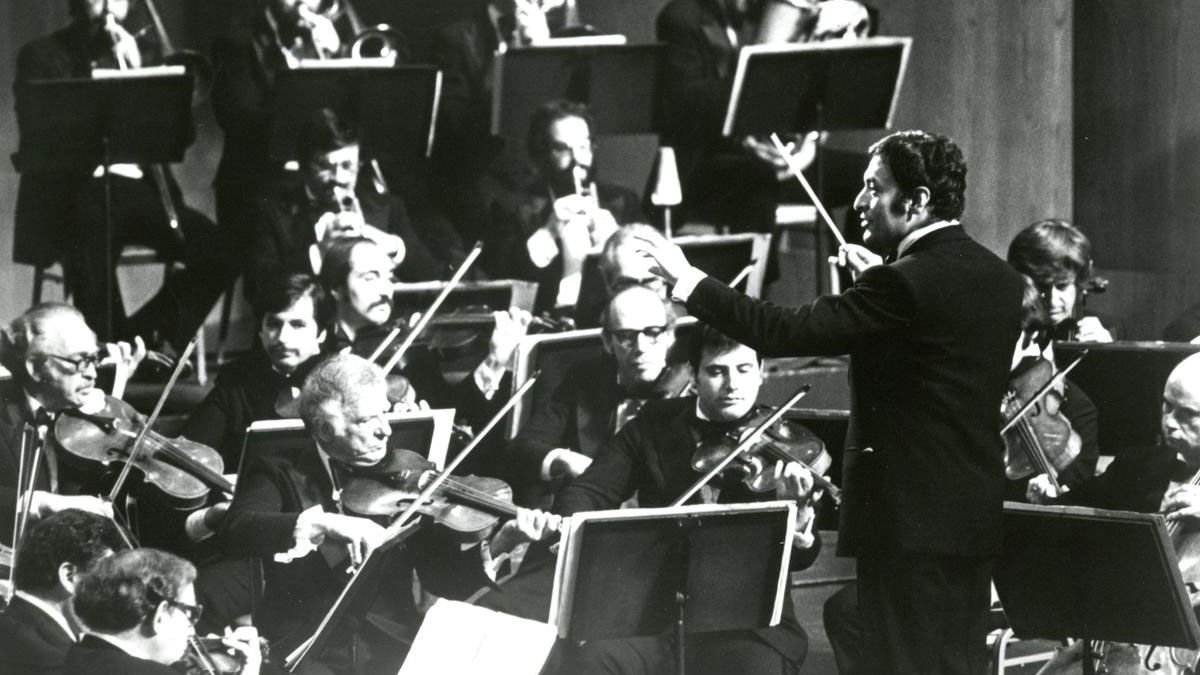 The sheer length of Zubin Mehta's tenure with the LA Phil is hard to wrap your head around. For context: twelve U.S. Presidents have sat in the oval office since Mehta first picked up the baton in Los Angeles on January 19, 1961.
Today, the trope of the young, wunderkind music director is now practically a part of the LA Phil's identity: Esa-Pekka Salonen was 34 when he began his directorship; Gustavo Dudamel, just 28. But Zubin was younger than both of them when he took the job at age 24. For context: that's how old Justin Bieber is today.
Mehta was also significantly younger than all six of his predecessors. Their average age was 48. A fiery presence on the podium and a decisive leader off of it, Mehta's 16 years as music director began in controversary, saw the appointment of an entire generation of players (84 of the orchestra's 106), and has continued to influence the LA Phil's growth in the 40 years since he stepped down in 1978.
We'll recount the unexpected events that brought Mehta to Los Angeles as music director, and stories from the orchestra's 1974 tour to Europe that included one of the LA Phil's most triumphant moments, followed quickly by one of its most epic fails.
Get Watch & Listen Updates
Join the Watch & Listen newsletter list!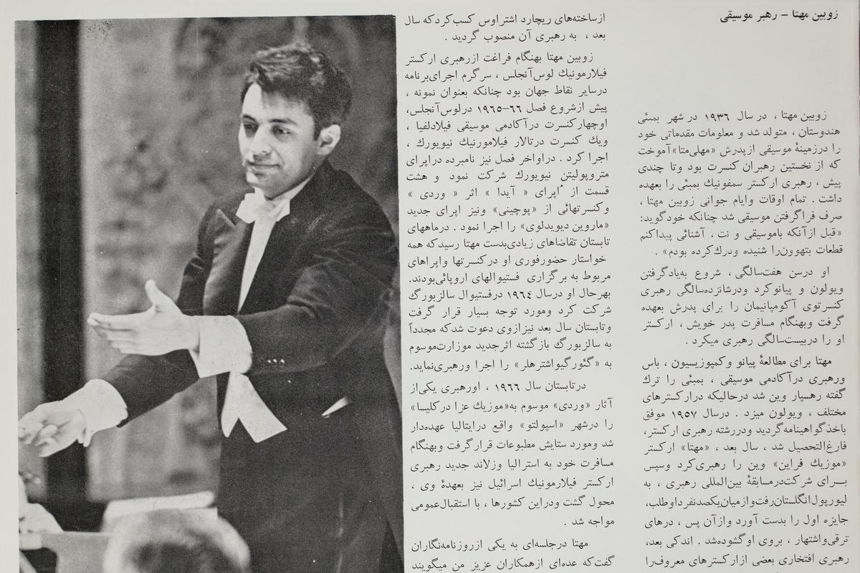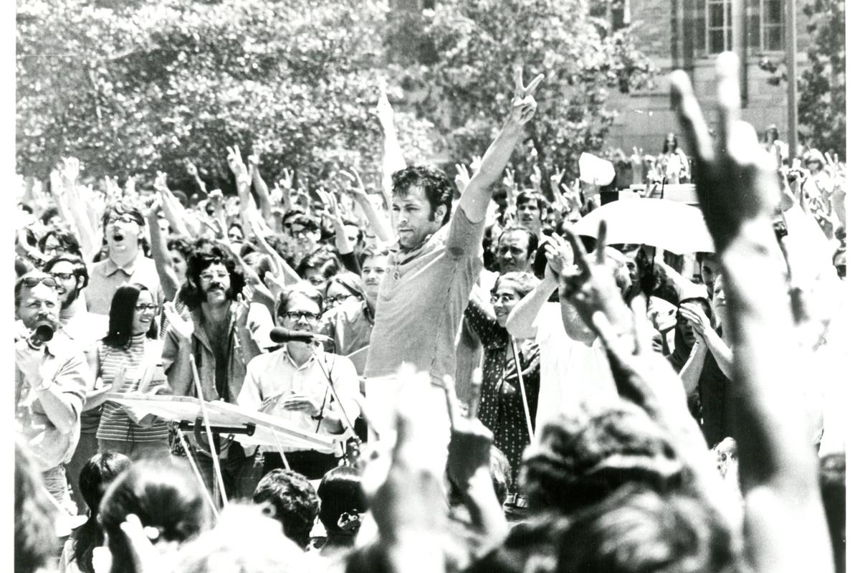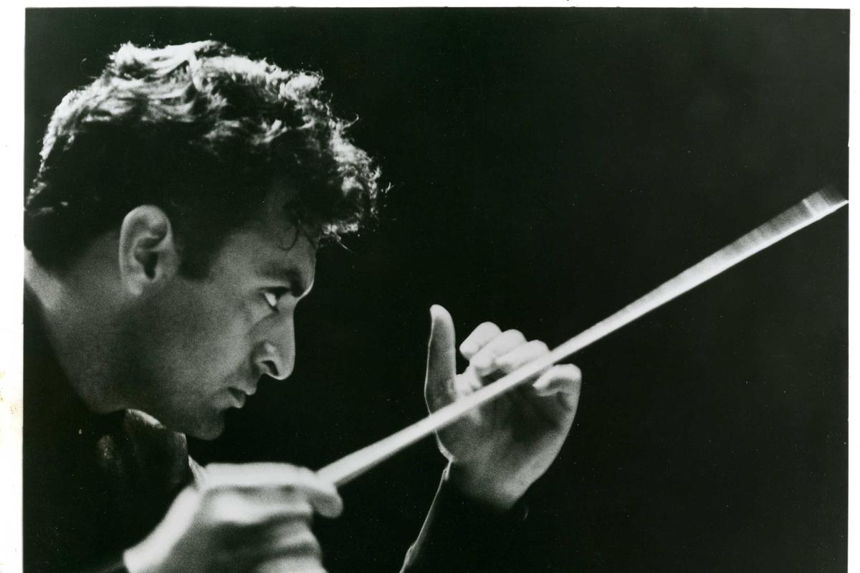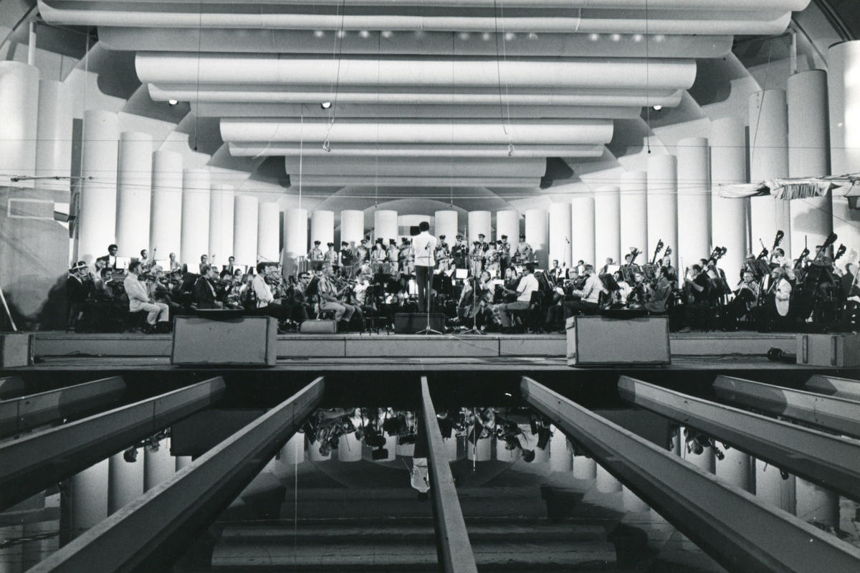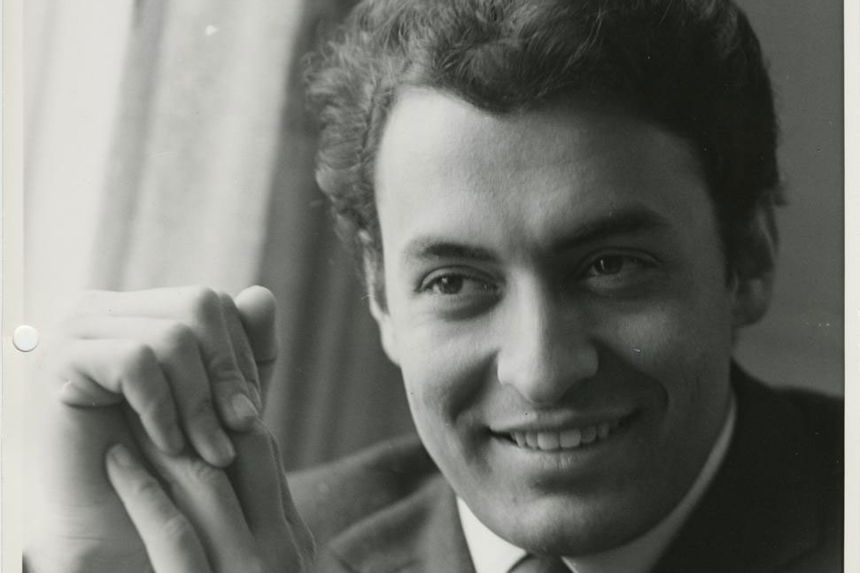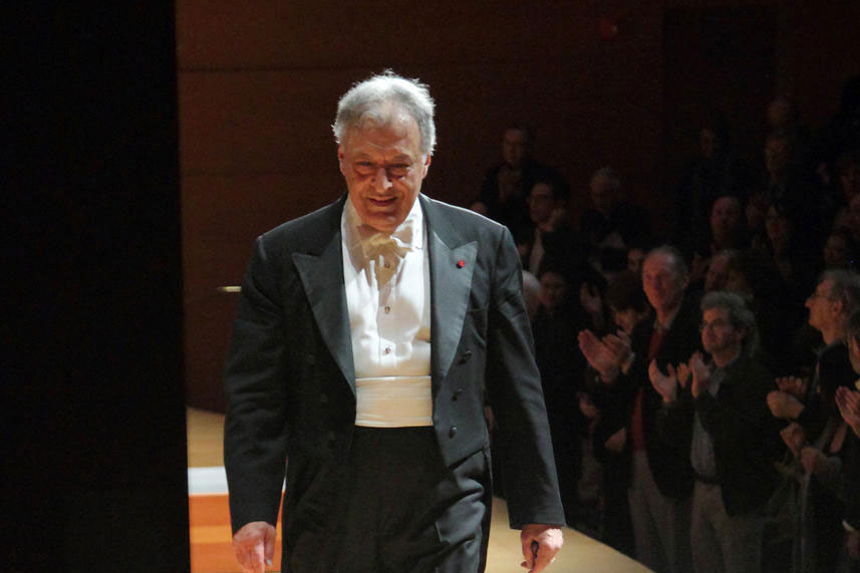 Music Director 6.5
In 1960, Hungarian-born conductor Georg Solti signed a three-year contract to become the LA Phil's seventh music director starting in fall 1962. Because Solti's contract limited his time in Los Angeles to twelve weeks, the Philharmonic also needed an assistant conductor to fill out the rest of the season.
In January 1961, the Indian-born conductor Zubin Mehta made his first appearance with the LA Phil as a last-minute substitute. Mehta recalls that the orchestra's then-Chair Dorothy Chandler asked him after his performances to serve as an associate conductor under Solti. Mehta asked if Solti supported the appointment and was told that he had approved of it.
Everyone's account of the events that follow differs, but the truth was that Dorothy Chandler had not actually been able to contact Solti, who was touring in Europe at the time. Solti found out about Mehta' appointment when it was reported in the press.
Chandler later recalled:
"Well, I tried to reach Solti all over Europe. I called him, sent cablegrams, everything, and never had a response. When Solti read the reviews of Zubin's concerts, and how popular he was and everything, he got very jealous.
He said that I either had to cancel Zubin Mehta or his contract would be void, Solti's. And that was a threat. And so, I knew if he was going to be like that, that he was not the right one for us, and it would be a very unhappy relationship here."
The appointment of Mehta without Solti's approval did violate Solti's contract, and Solti submitted his resignation in protest. Chandler immediately formed a small committee, which included Gregor Piatigorsky and Jascha Heifetz, to search for a replacement. After several meetings at Chandler's house, they settled on one name: Zubin Mehta.
The Trip to Italy
Nearly 15 years later, on a European tour in 1974, Zubin Mehta arrived in Venice only to find that the Teatro La Fenica had gone on strike. Daniel Rothmuller, Associate Principal Cellist for the LA Phil at the time, tells how Mehta and the orchestra's then-General Manager Ernest Fleischmann dealt with the situation:
"The Chicago Symphony were at La Fenice a week or two before us and tried to play during the strike. They came off the bus and they were stoned. The guys from the orchestra pelted them with stuff, and so the musicians said, "No, no, I don't want to get hurt."
Zubin and Ernest [Fleischmann] found out about this and Mr. Entrepreneur [Fleischmann] decided to turn this concert into a benefit for the musicians. All the proceeds would go — everything's in cash in those days in Europe — to the musicians. It would not go to the union. It would not go to their representatives. It would go to the orchestra, to the members of the orchestra.
Our bus arrives, and they're not pelting stones, but waving at us. They had Asti Spumante waiting for us. These guys had no money, but they gave us a champagne reception, and I don't think one of them could speak English, except for Coca-Cola or chewing gum or something. We kind of stumbled in Italian trying to communicate, but mainly we were exchanging loving embraces, and the concert was broadcast in the piazza with a big screen — Ernest knew how to do this stuff. And so, we were big heroes."
Speaking from the stage, Maestro Roberto Cicconi, chairman of the Council for Action of the Teatro, addressed the audience. Mehta translated his speech into English for the orchestra:
"Maestro Mehta and friends. We welcome you with all our hearts. You have given us a great moral uplift in our situation. Things are very, very serious with us and perhaps you can demonstrate that we can say more with music than with words."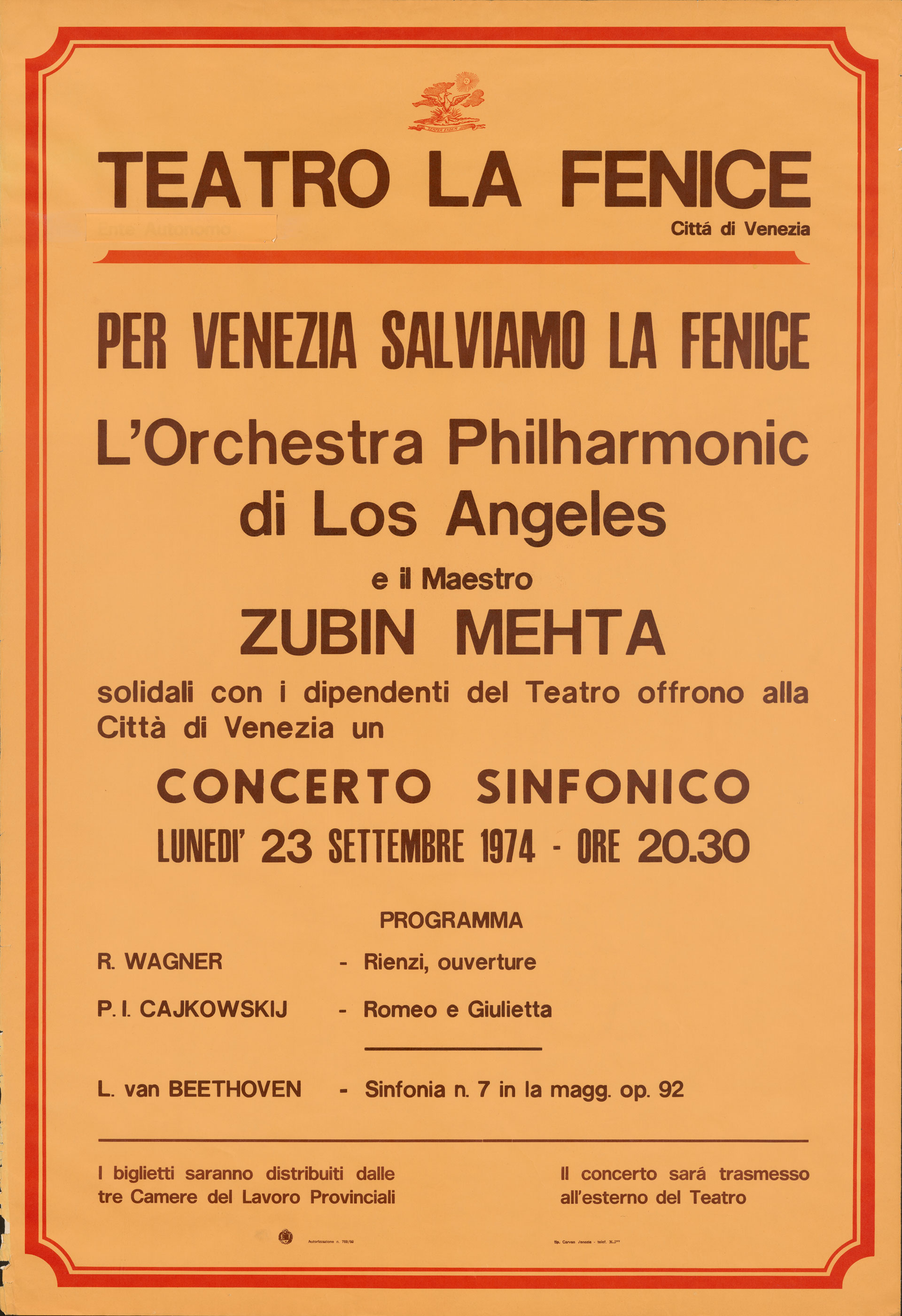 The concert had also been broadcast in front of La Scala, and so the orchestra was given a hero's welcome in Milan, the next stop on the tour. Riding high, Zubin Mehta led the orchestra in encore after encore at the world's most prestigious opera house, until things took a sudden turn. Rothmuller's account:
"Zubin was feeling his oats because the La Scala concert went over so well. They kept screaming "encore, encore," and touring orchestras traditionally play encores, so encore time. We had plenty of encores in the book, but we had just played Beethoven – one of the Beethoven symphonies, to finish the concert. The brass, they were off backstage, probably, doing who knows what. Zubin comes out to play [Richard Wagner's] Rienze Overture. Rienze has a huge low brass and percussion section.
We have timpani. We had two trumpets with the wrong instruments, and so they would have to transpose, and I think maybe two trombones or something like that and that was it. No tuba. No nothing. There's this huge brass chorale, which has no strings and no winds. Everybody's looking. Everybody says "brass, brass, percussion, percussion." No cymbal, no nothing. A poor bassoonist tried to play a little of it.
This audience knows opera inside out and backwards, and especially Wagner, and that's a piece that they probably could whistle in their sleep. I was waiting for some kind of response or boo, but they went even crazier. They recognized the futility. They loved that we, that Zubin attempted it anyway just for them. A+ for effort. They went nuts. They all stood up and cheered. It was one of the great moments on tour."
A decade later, Zubin Mehta stepped in to take over a 1983 tour to Europe which then-Music Director Carlo Maria Giulini had to back out of for health reasons. After the last piece was performed at their La Scala concert, the musicians played a small practical joke. They snuck a copy of the score for the Rienzi Overture (not part of the repertoire that tour) onto Mehta's music stand. When Mehta saw the score, he broke into a big smile. The joke was not lost on him.