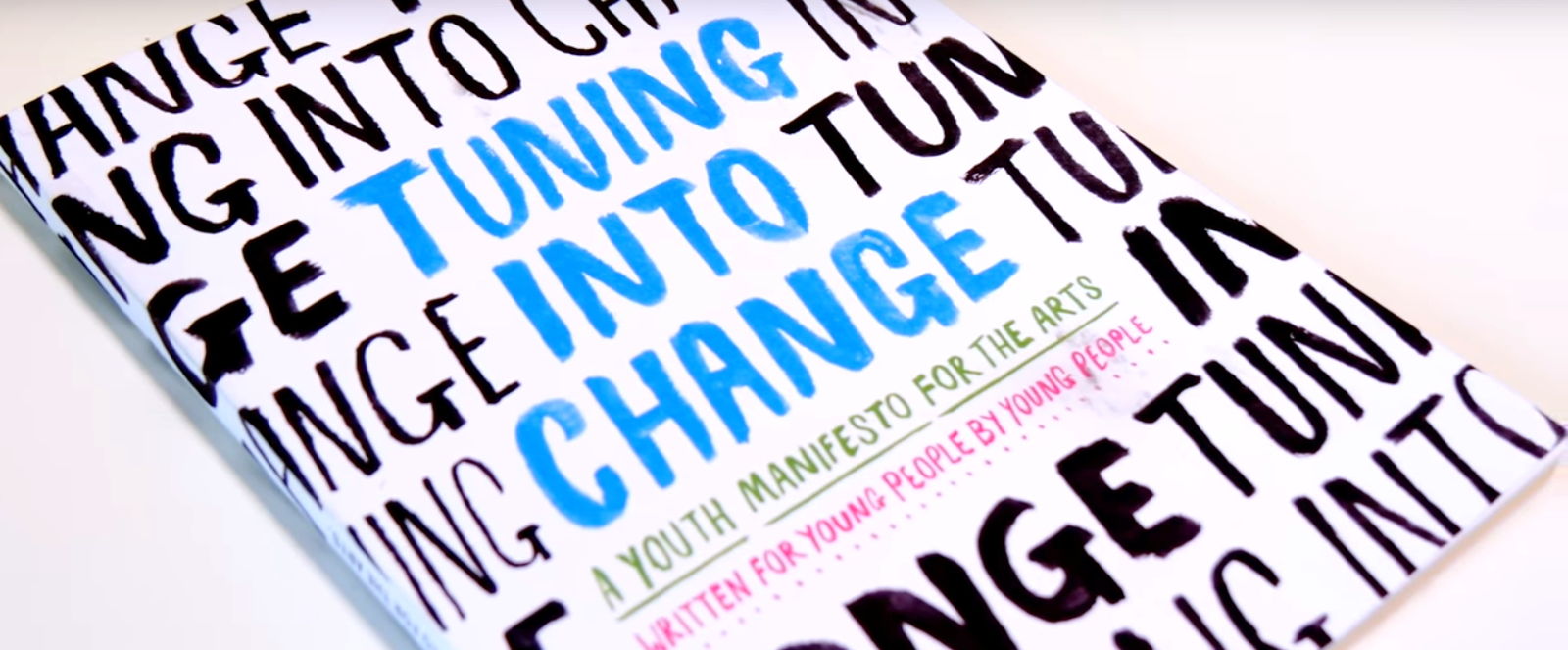 In 2018, ten YOLA musicians joined their UK and Scottish peers for "Tuning into Change," a youth symposium focused on the role of artists in creating lasting change in the world. The musicians spent six months preparing for the symposium and considering how they, as young artists, might affect our current social and political landscape.
At the end of their journey, their brainstorming and collaboration resulted in a Youth Manifesto for the Arts. The program, a collaboration between the LA Phil and Barbican Guildhall Creative Learning project, will continue in the 2021/22 season.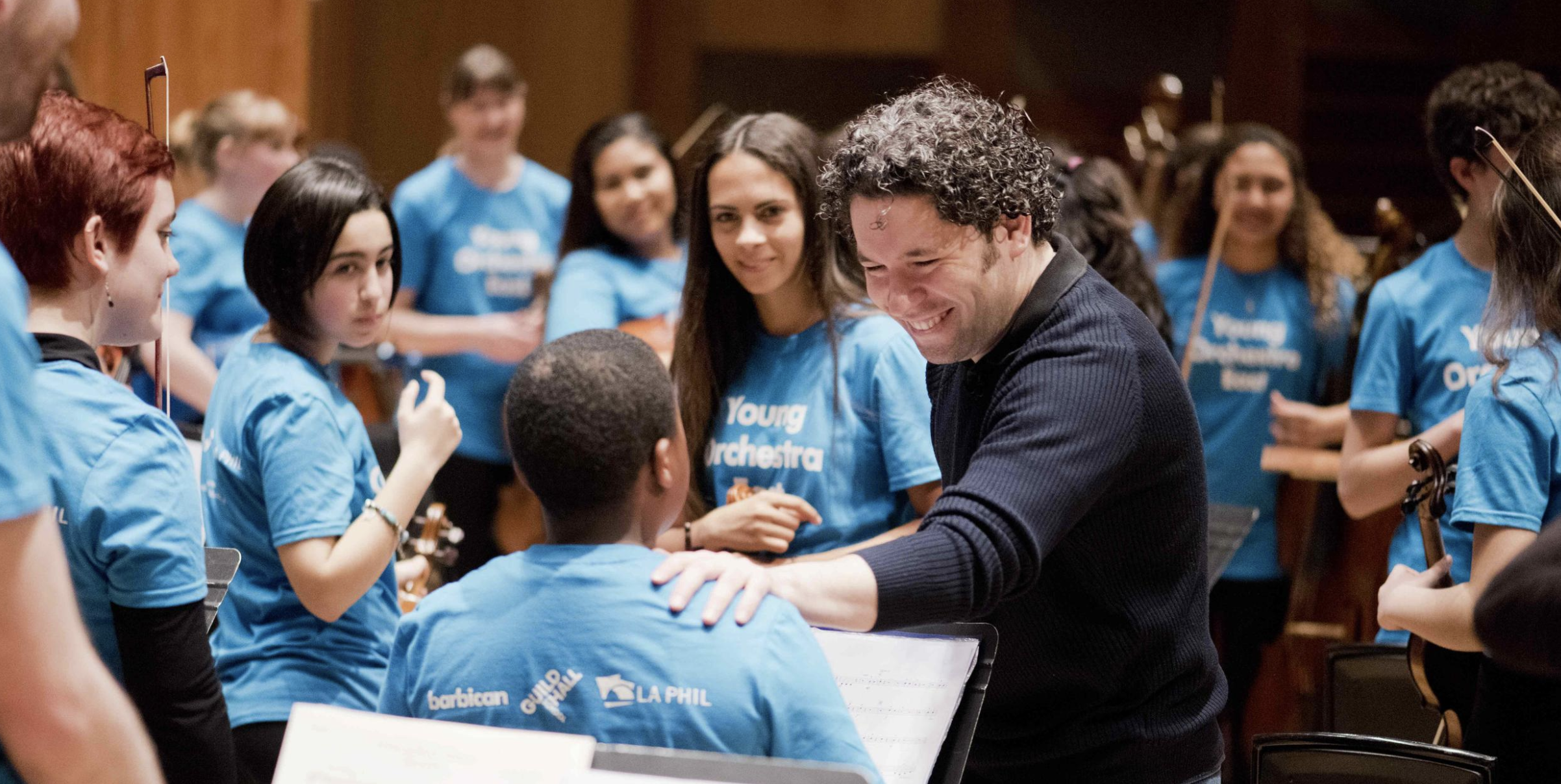 Below are some excerpts from the book the students created, Tuning into Change: A Youth Manifesto for the Arts.
The things we love about the arts: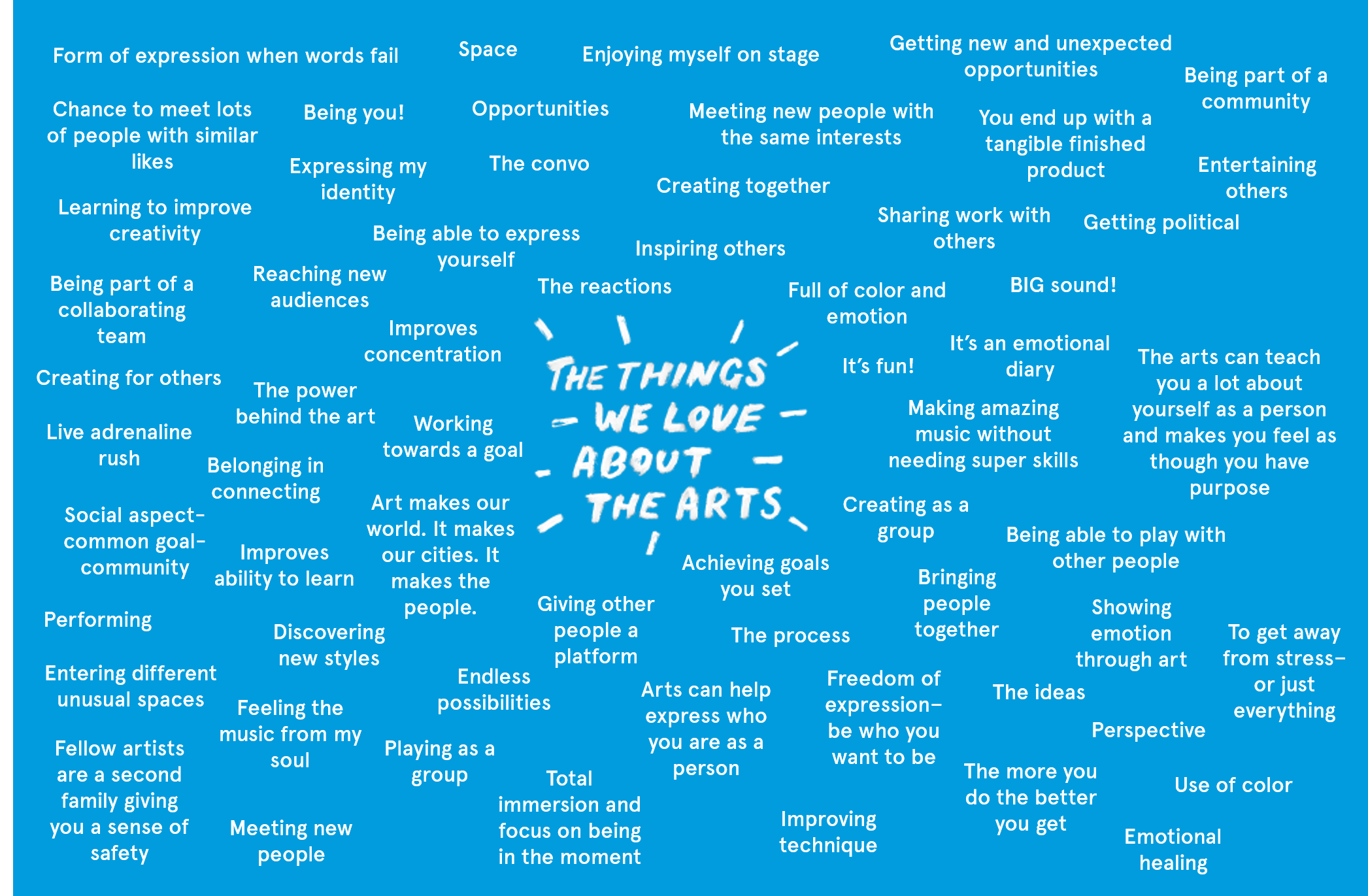 The things that we find frustrating about the arts: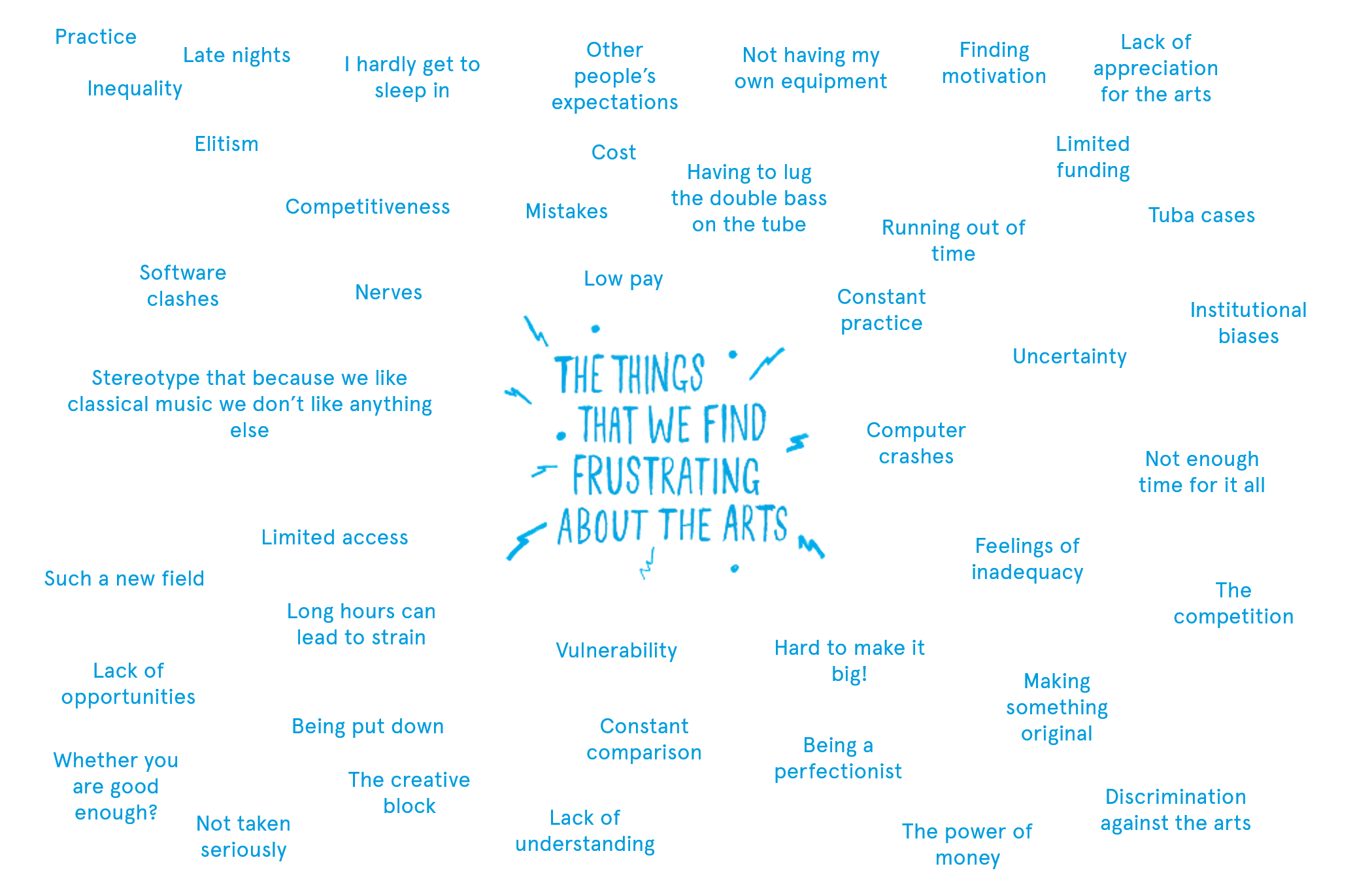 Artistic Superpowers
As creatives we come with a pretty sizeable range of skills to offer. We identified our top 6 – discipline, passion, confidence, teamwork, listening, emotional intelligence - and got, well, creative with them...

If I want to change the world tomorrow, I could...
For champions of change, the task of shifting the way things are done in the world can feel like a daunting task. Impossible even. So we've identified a set of 'papercuts' – small inconveniences and annoyances that it's in our power to tackle, right now. We then thought of ways we could all effect positive, possible change really quickly by fixing these papercuts. We're ready to change the world - the rest is up to you…
Our papercut solutions:
1. Must cost £0
2. You must be able to do it yourself
3. Must benefit at least one person other than you, ideally more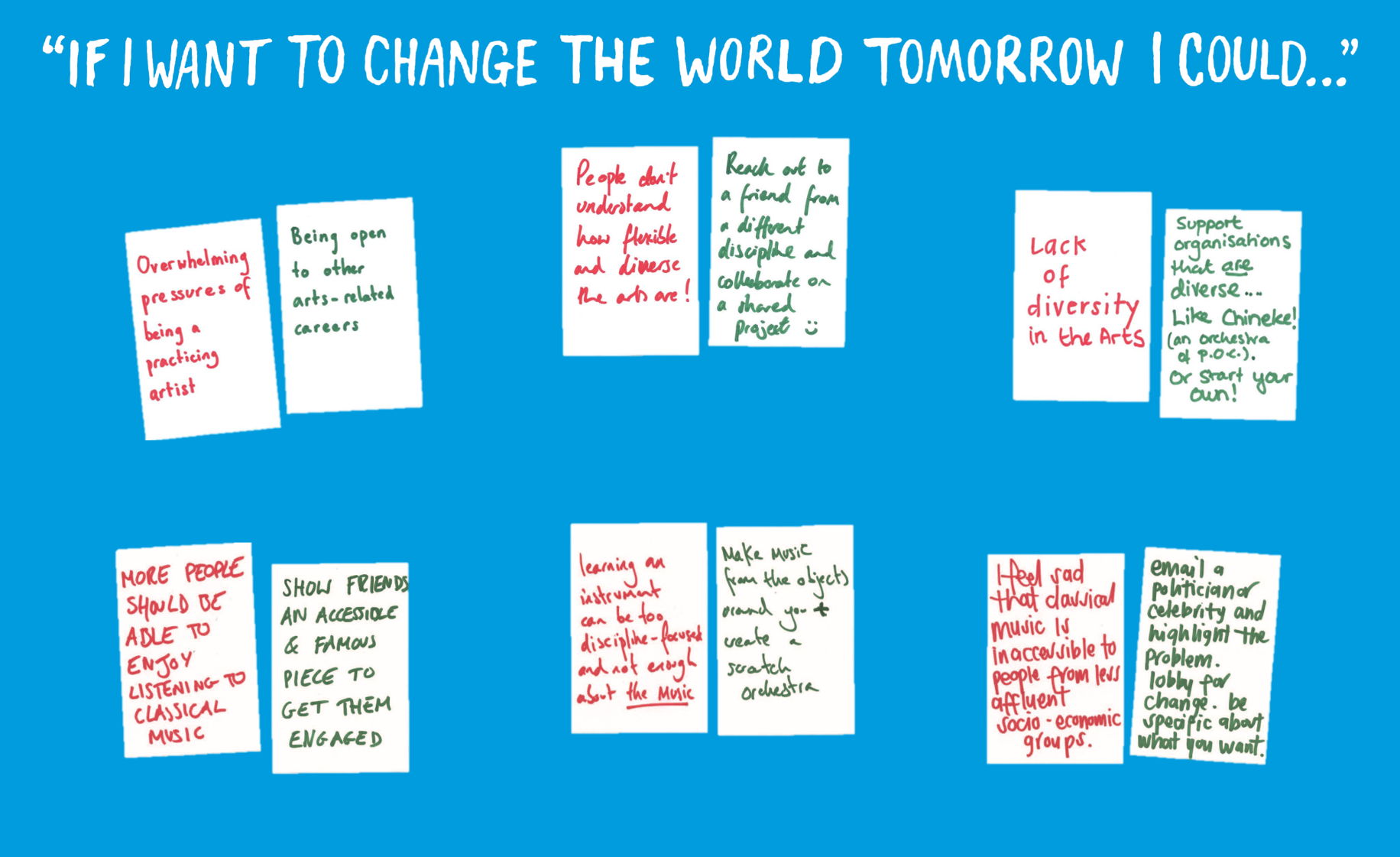 YOLA - We want change
The YOLA students at the symposium proposed projects that would bring positive change to our home cities and the world beyond.

Hearing is nothing, listening is everything.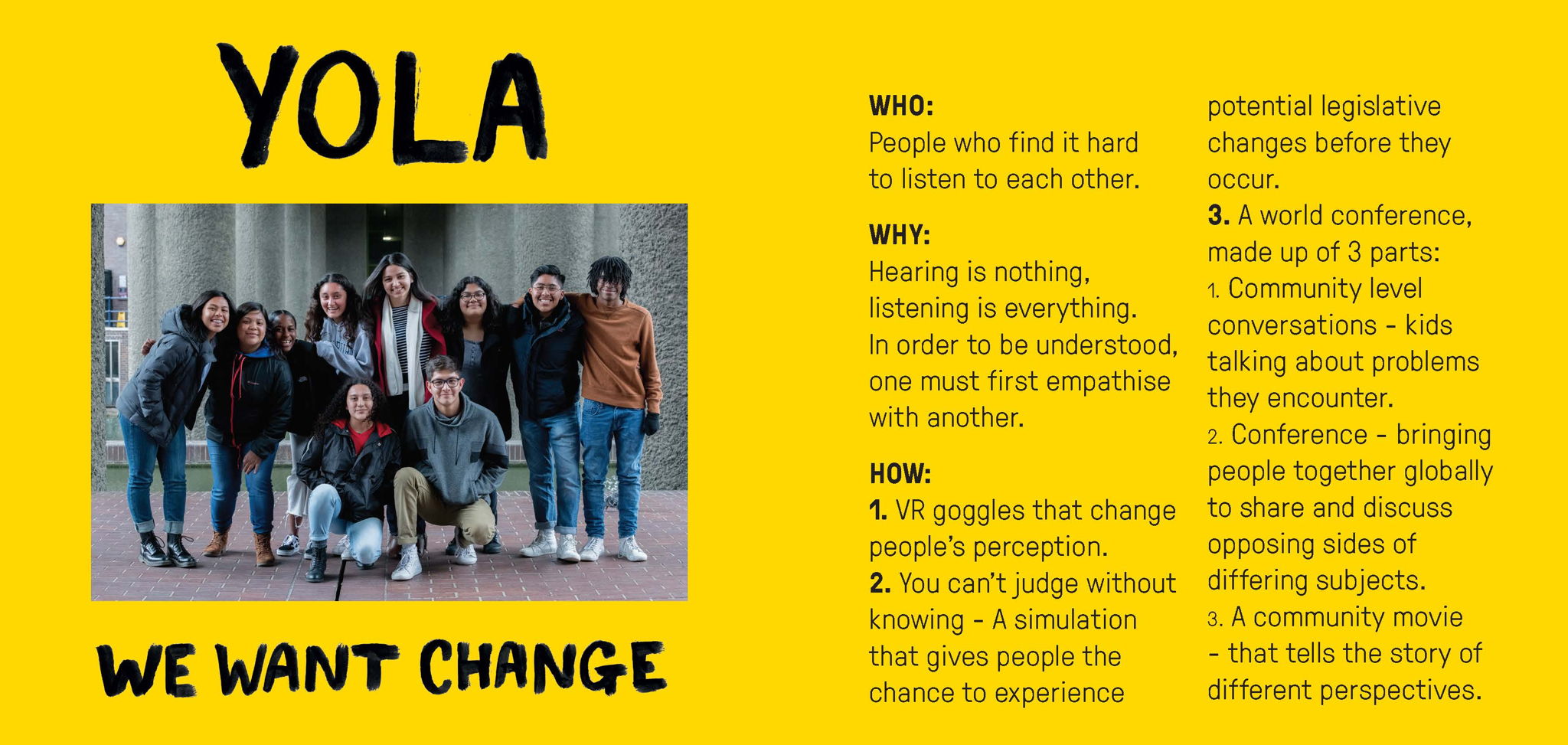 Get Watch & Listen Updates
Join the Watch & Listen newsletter list!