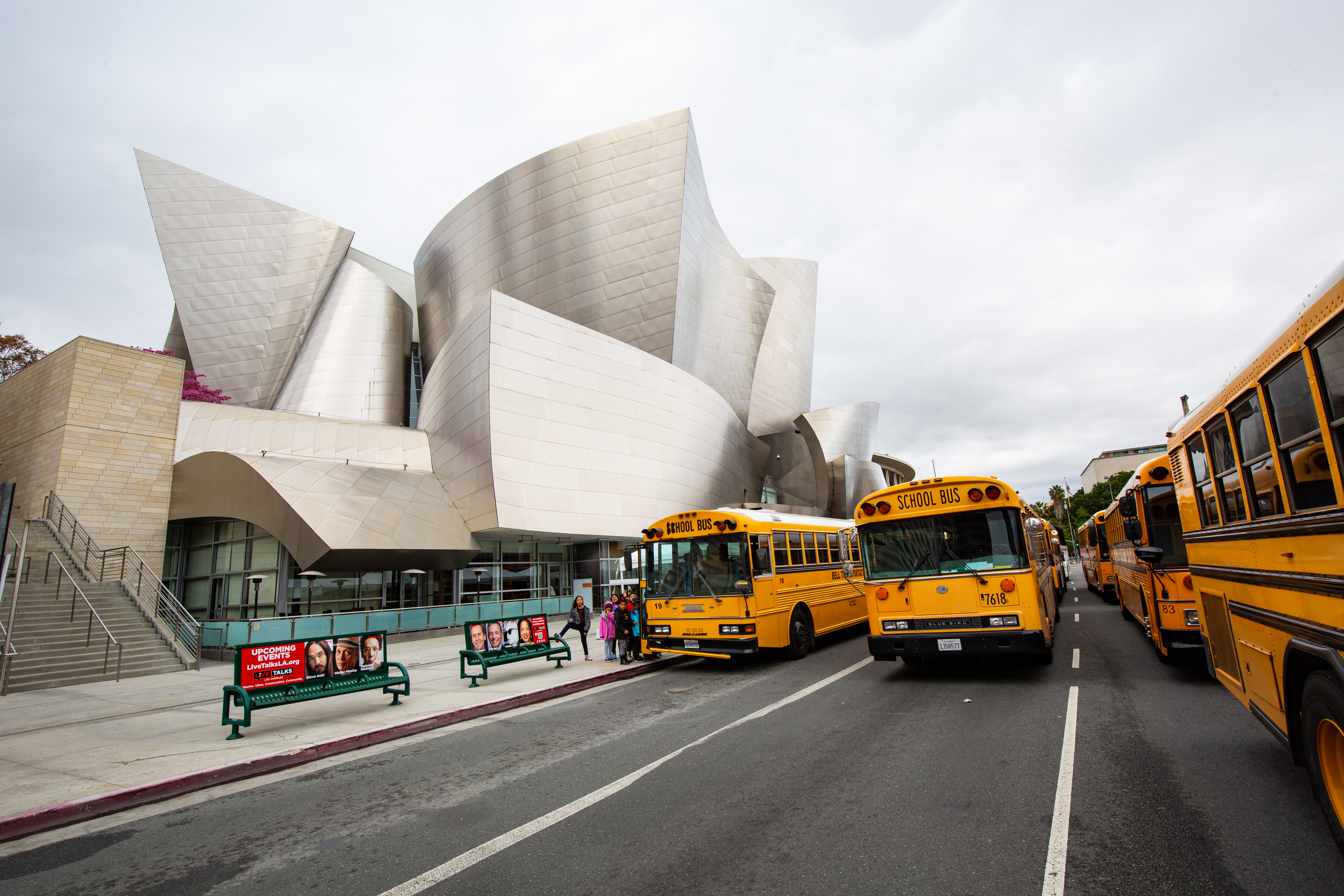 From its earliest days, the Los Angeles Philharmonic has been a source of musical exploration for children. In fact, the LA Phil's second performance following our 1919 debut was a Sunday morning Children's Concert. Since then, the LA Phil has created numerous venue and community programs aimed at introducing LA's youngest to the wonderful world of orchestral music. With the support of generous donors like you, in the 1990s we launched Symphonies for Schools, which offers free in-person LA Phil concerts to more than 12,000 students annually, as well as music education curricula to support the work of teachers as they engage students in music making and critical thinking.
Despite the challenges of social distancing, Symphonies for Schools continues in February and March of this year with an immersive online experience featuring learning curricula for elementary and secondary school students, two online LA Phil concerts with Gustavo Dudamel, and a digital field trip of the Bowl! This experience is available to schools, teachers, families, and youth from around the world at no cost and is one of the many ways your support makes a difference to the musical life of Los Angeles and beyond.
Symphonies for Schools is generously sponsored by The Walt Disney Company and Max H. Gluck Foundation.