Norman: Sustain
Music & Artistic Director Gustavo Dudamel and the Los Angeles Philharmonic present the world premiere recording of Andrew Norman's Sustain. This recording won Best Orchestral Performance at the 62nd Annual Grammy Awards on Jan. 26, 2020, and Sustain was a 2019 Pulitzer Prize Finalist in Music.
Premiered and recorded at Walt Disney Concert Hall in October 2018 as a commission for the LA Phil's centennial season, Sustain has been hailed as "a new American masterpiece" in The New Yorker, "sublime" by The New York Times, and "a near out-of-body acoustic experience that sounds like, and feels like, the future we want…" in the Los Angeles Times.
This absorbing orchestral work, rich with mesmerizing textures and color, includes washes of clustered string sounds and cascading winds, creating a virtual sound installation in which perceptions of time are suspended.
Featured Artists:
Los Angeles Philharmonic
Gustavo Dudamel, Music & Artistic Director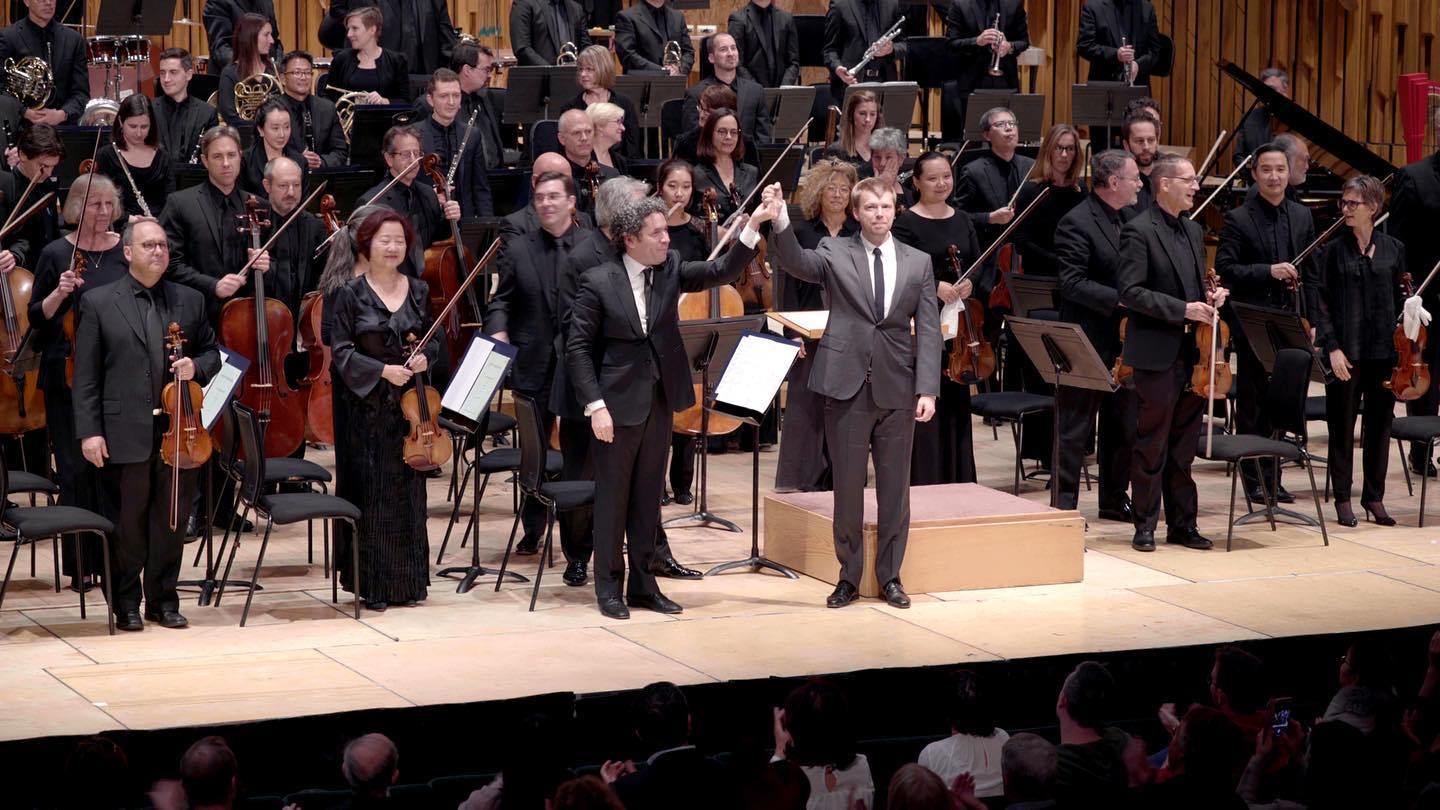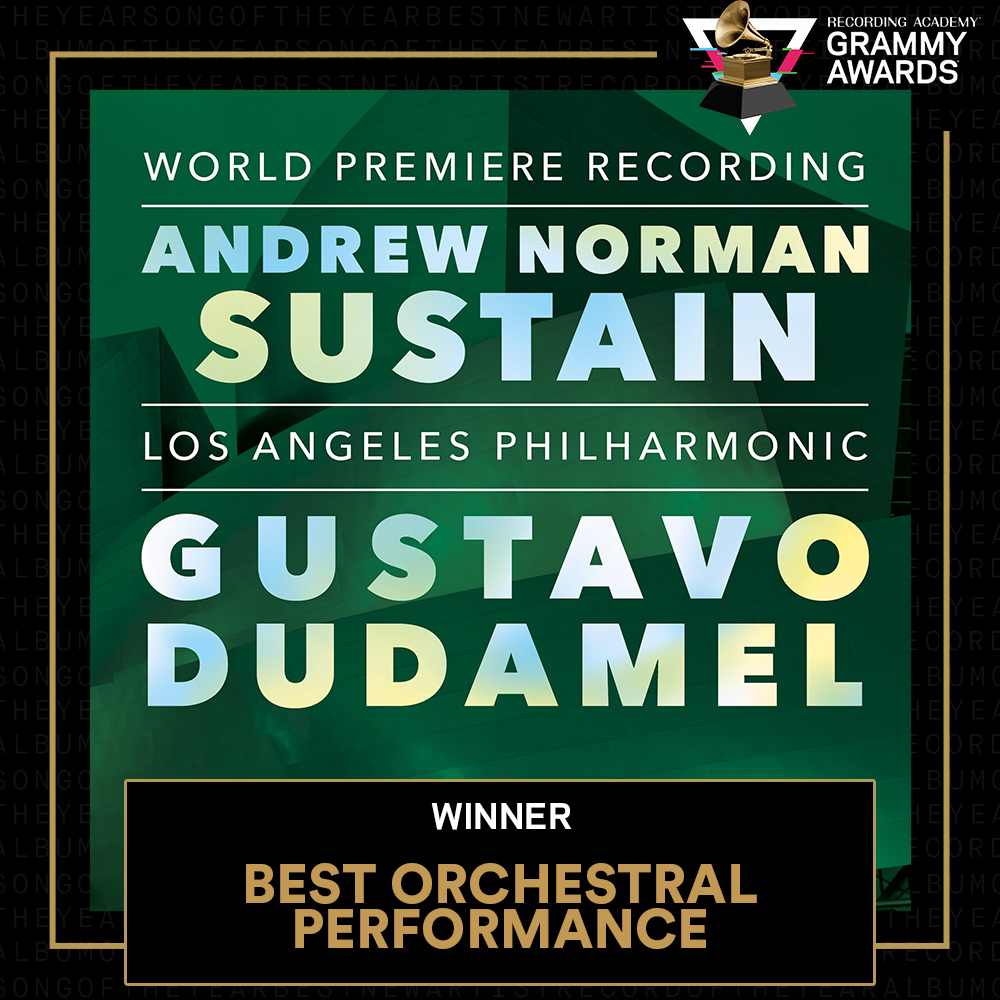 From the composer's program note:
"My first thought in writing Sustain was to imagine the audience that will sit in Walt Disney Concert Hall one hundred years from now, during the 200th season of the Los Angeles Philharmonic. What will it mean to gather as a community and listen to an orchestra in 2118? How will the ears and minds of those people be different from ours? How will they be the same? How will their notions of time and space and sound and history be shaped by the world around them, and what will that world outside the Hall look like? What place will the art of live symphonic performance have in such a society? …
"… And this thinking brought me around to what is perhaps at the heart this piece: the natural world. Midway through writing Sustain I discovered that I was really writing a piece about the earth, and my — and our — relationship to it. All the work I was doing with long spans of musical time … was in many ways my attempt to place us, the listeners in Walt Disney Concert Hall, in relation to things in nature which are unfathomably bigger and longer than we are. And if there is a sense of sadness or loss that permeates this music, it comes from the knowledge that we, at this critical moment in our history, are not doing enough to sustain the planet that sustains us, that we are not preparing our home for those who will inhabit it in the next hundred, thousand, or million years…"