Ives: Complete Symphonies
Grammy award-winning 2-CD set now available at the LA Phil Store!
Charles Ives – Complete Symphonies offers fresh insights into the music of a radical thinker, creator of what Leonard Bernstein called "his own private musical revolution." The Los Angeles Philharmonic's performances of these works at Walt Disney Concert Hall, conducted by Music & Artistic Director Gustavo Dudamel, received rave reviews.
With their restless energy, myriad colors and textures, irresistible references to popular American melodies and impulsive changes of mood, these symphonies reveal the heart of "a man full of ideas [who] was trying to create something unique," according to Dudamel. "When you see calm and contemplation, maybe in a moment it's complete chaos. At the end, what Ives was doing was opening the door to the texture and the personality of music created in the United States. His symphonies are a great gift to the world."
This vibrant collection includes:
Featured Artists:
Los Angeles Philharmonic
Gustavo Dudamel, Music & Artistic Director
Los Angeles Master Chorale
Marta Gardolińska, Additional Conductor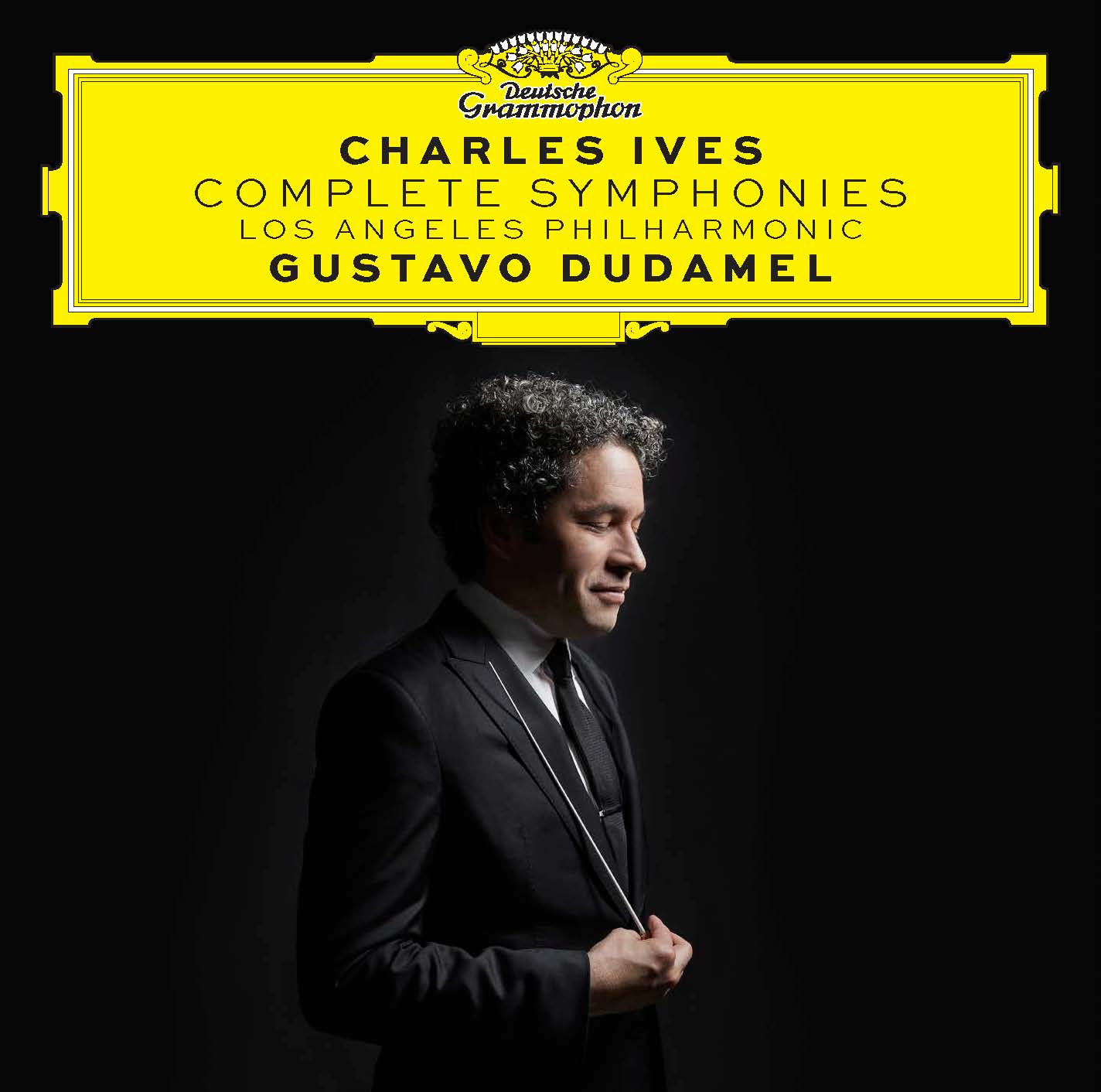 Critical Acclaim:
"Dudamel found the precise balance between old and new here by making every line, every piece of counterpoint, every buried flute melody or sudden string pizzicato attention-catching, a musical topography in which every detail has a story to tell."
"… outstanding Ives performances from LA's Walt Disney [Concert] Hall, … immaculately recorded …"
About the Composer:
Charles Ives was born in 1874 in Danbury, Connecticut. His father was the youngest bandmaster in the Union Army during the American Civil War and encouraged his son to make music. Young Ives also excelled at baseball and American football. He received a solid grounding in harmony and counterpoint from his composition professor at Yale University, and ran experiments in mixing different types of music with the Hyperion Theater Orchestra. Ives made his living in the insurance business and composed in his spare time, a practical arrangement that delivered great creative freedom. This staunchly independent thinker synthesized the American folk tunes and hymns of his childhood with his own aesthetic, using techniques such as bitonality and polyrhythms decades before they entered the standard 20th-century composition toolbox to create a unique sound and a personal voice – truly, an American original.
This recording was made possible by the generous support of Michele Moehring.