ADAMS: Must the Devil Have All the Good Tunes?
Vinyl edition now available from the LA Phil Store!

Dolby Atmos® mix available to Amazon Music HD subscribers!


Visual album available at Apple Music and Tidal!
Music & Artistic Director Gustavo Dudamel and the Los Angeles Philharmonic, in partnership with Deutsche Grammophon, present the world-premiere recording of John Adams' Must the Devil Have All the Good Tunes? for piano and orchestra, as recorded live at Walt Disney Concert Hall in November 2019.
The Los Angeles Philharmonic's performances of Adams' stunning new piano concerto have been hailed by Musical America as "[bristling] with a percussive, highly-rhythmic, technically fearsome piano part… an excitable, satisfying, boisterous vehicle for Wang and Dudamel."
Adams' ability to deconstruct aesthetic clichés and bridge the gaps between different forms of music has earned him worldwide appreciation, as demonstrated in 2019 when he became the first American composer to be awarded the prestigious Erasmus Prize for his contribution to contemporary classical music.
This recording of Must the Devil Have All the Good Tunes? continues that tradition and deepens his close connection with the Los Angeles Philharmonic – a relationship which grew even stronger in 2009 when Dudamel appointed Adams to the newly created position of Creative Chair.
In this vibrant new release, soloist Yuja Wang's electrifying technique effortlessly masters the intricate "diabolical" piano part, successfully weaving lightness and elegance with dynamism and explosiveness to highlight the contrasting but characteristic qualities of Adams' music. The Washington Post lauded the world premiere performance of Must the Devil Have All the Good Tunes?, noting that Ms. Wang "is as impressive for her poetic sensibilities as for her pyrotechnic dazzle."
Featured Artists:
Los Angeles Philharmonic
Gustavo Dudamel, Music & Artistic Director
Yuja Wang, piano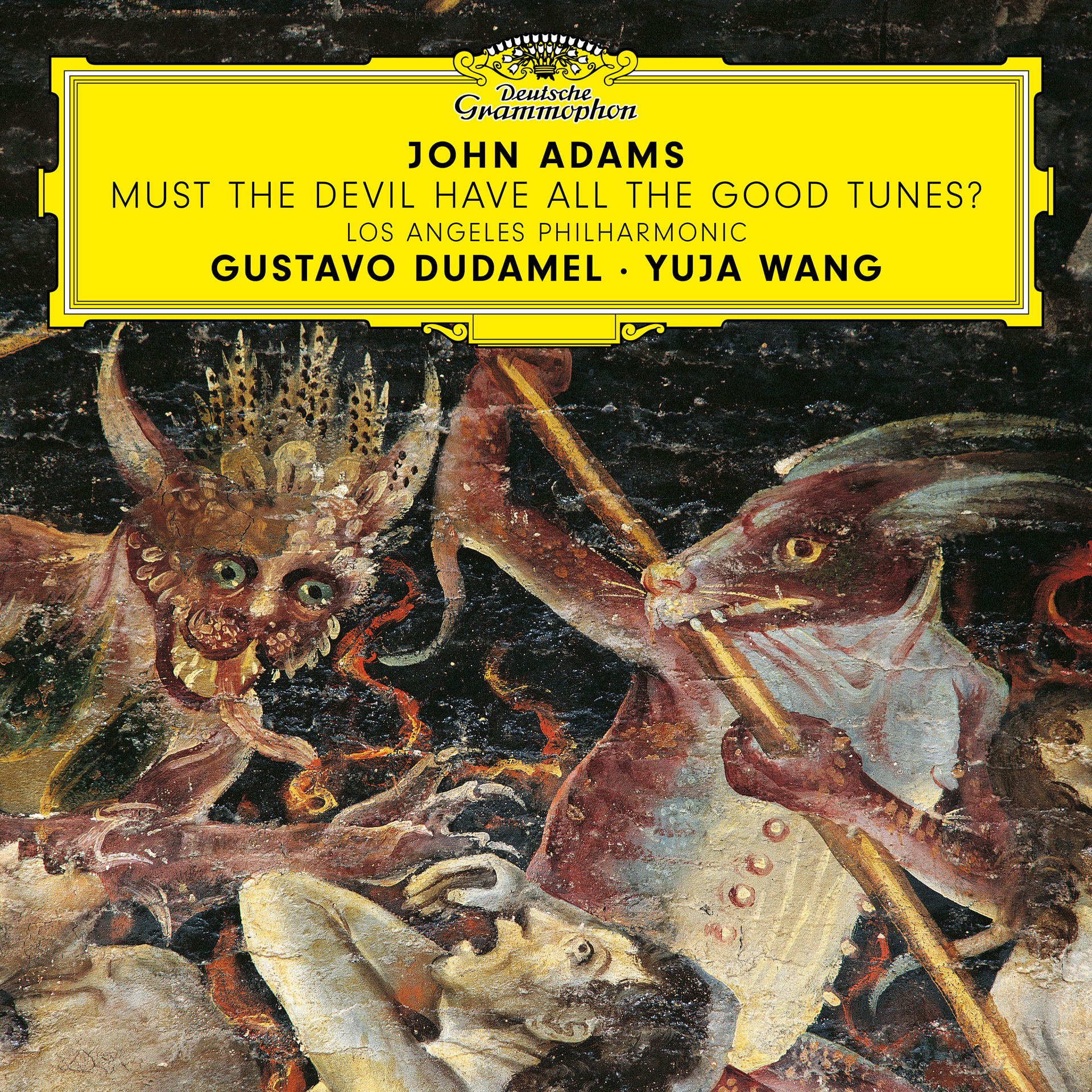 Critical Acclaim:
"Uneasily fascinating … [a] beautifully disconcerting concerto."
– The New York Times
"It's true, the 'Devil' is up to his old tricks. But what a devil! And what tricks!"
– Los Angeles Times
"... bristles with a percussive, highly-rhythmic, technically fearsome piano part… an excitable, satisfying, boisterous vehicle for Wang and Dudamel."
– Musical America
"Adams wrote the single-movement work for Yuja Wang, who was the dashing soloist here … her faultless fingers dealing effortlessly with a solo part that hardly gives her a moment's rest."
– The Observer (London)