LA Phil 100 Years
LA Phil 100 Years is the most comprehensive collection of the orchestra's history to be assembled. This century-spanning volume tells the story of the Los Angeles Philharmonic's evolution in the language through which it expresses itself best: extraordinary music.
The New York Times has called the Los Angeles Philharmonic "America's most important orchestra." In this unique collection of 32 CDs and 3 DVDs, you can hear (and see) its history unfold and its artistic personality take shape under a series of virtuoso music directors and guest conductors.
This mini-museum of masterworks contains a wealth of remastered previously released commercial recordings and a host of archival surprises – including the LA Phil's first recording, made at the Hollywood Bowl in 1928!
Featured Artists:
Los Angeles Philharmonic, conducted by:
Gustavo Dudamel • Esa-Pekka Salonen • André Previn • Carlo Maria Giulini • Zubin Mehta • Eduard van Beinum • Alfred Wallenstein • Otto Klemperer • Leonard Bernstein • Eugene Goossens • Igor Stravinsky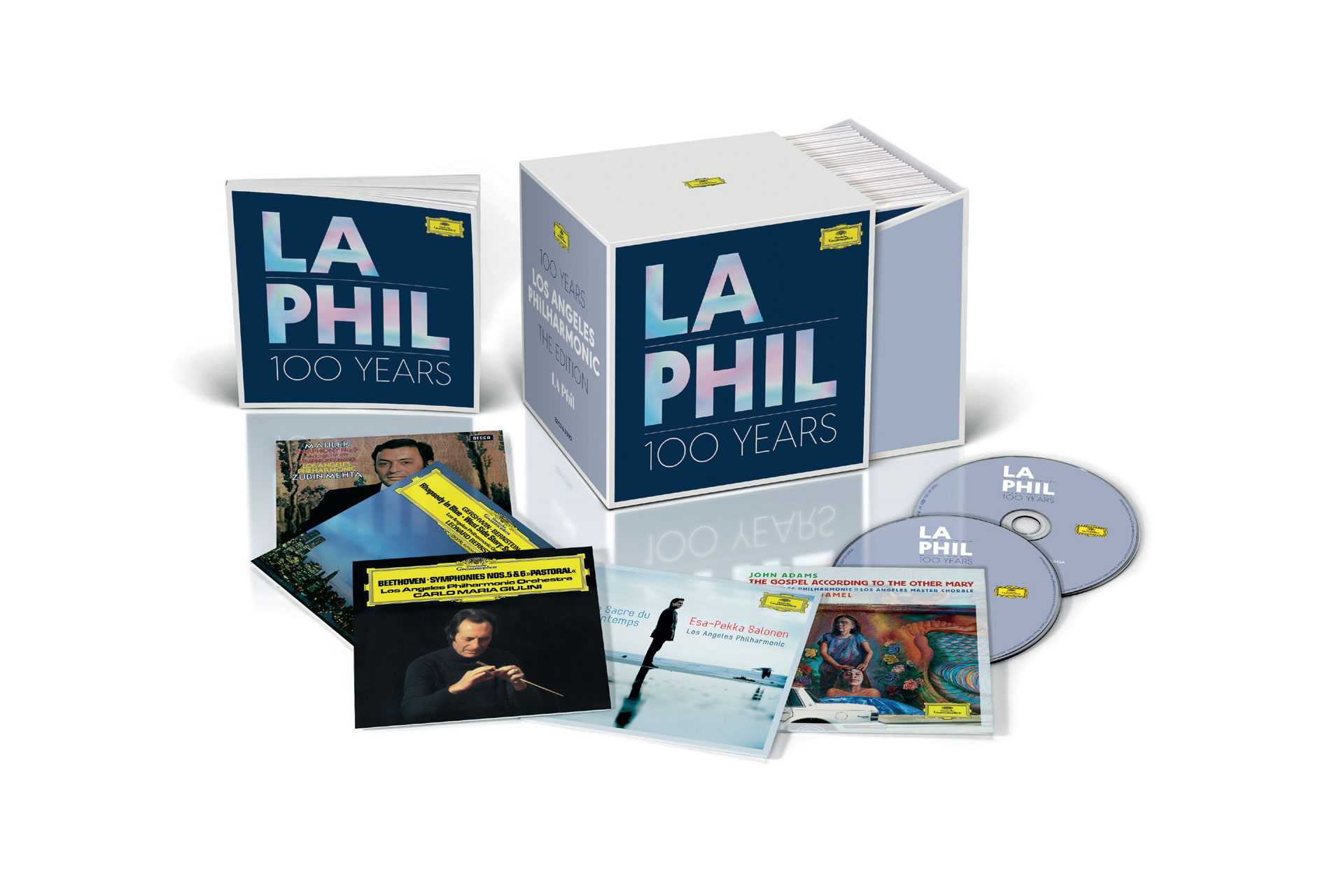 CD/DVD listing below: