Mahler: Symphony No. 8
Gustav Mahler's mighty Symphony No. 8 spans a universe of emotions, channeled through everything from passages of intimate reflection to overwhelming outbursts of choral and orchestral sound. This extraordinary work can now be heard in a revelatory interpretation from Gustavo Dudamel, the Los Angeles Philharmonic, massed choirs and an ace team of solo voices, recorded live at Walt Disney Concert Hall. Gustav Mahler – Symphony No. 8 documents a landmark performance that brought the Los Angeles Philharmonic's centennial season to a triumphant conclusion two years ago.
Gustavo Dudamel's new recording of this monumental work (available through Apple Music in their new immersive Spatial Audio format, with support for Dolby Atmos®) builds on foundations set early during his tenure as Music & Artistic Director of the Los Angeles Philharmonic. The LA Phil's Mahler Project, a near-superhuman undertaking that presented the composer's nine symphonies within a month in 2012, attracted global attention and rave reviews. The LA Phil has since programmed Mahler's music at home and on tour, deepening their sense of its meaning and preparing the way for their captivating May 2019 performance of Symphony No. 8, hailed by StageandCinema.com as "a once-in-a-lifetime experience."
Although known since the time of its initial 1910 performance as the "Symphony of a Thousand," Dudamel's vision of the work was richly served by a total of 346 performers. The Los Angeles Philharmonic was joined by the Los Angeles Master Chorale, Pacific Chorale, Los Angeles Children's Chorus, National Children's Chorus and soloists Tamara Wilson, Leah Crocetto, Erin Morley, Mihoko Fujimura, Tamara Mumford, Simon O'Neill, Ryan McKinny and Morris Robinson.
Maestro Dudamel, reported the Los Angeles Times, "had the orchestra, chorus and soloists sculpt phrases as though they were questions needing deep investigation. One idea followed the next as in an inexorable argument that, when it reached the end of the movement, was not just physically thrilling but like discovering the inevitable and the ineffable." Other critics were moved by the interpretation's "thrills and chills" (San Francisco Classical Voice) and by the "exuberant, joyous and playful" conductor's "complete control" of his forces (ConcertoNet.com).
Featured Artists:
Los Angeles Philharmonic
Gustavo Dudamel, Music & Artistic Director
Tamara Wilson, soprano
Leah Crocetto, soprano
Erin Morley, soprano
Mihoko Fujimura, alto
Tamara Mumford, alto
Simon O'Neill, tenor
Ryan McKinny, baritone
Morris Robinson, bass
Los Angeles Master Chorale
Grant Gershon, artistic director
Jenny Wong, associate artistic director
Pacific Chorale
Robert Istad, artistic director
Los Angeles Children's Chorus
Fernando Malvar-Ruiz, artistic director
National Children's Chorus
Luke McEndarfer, artistic director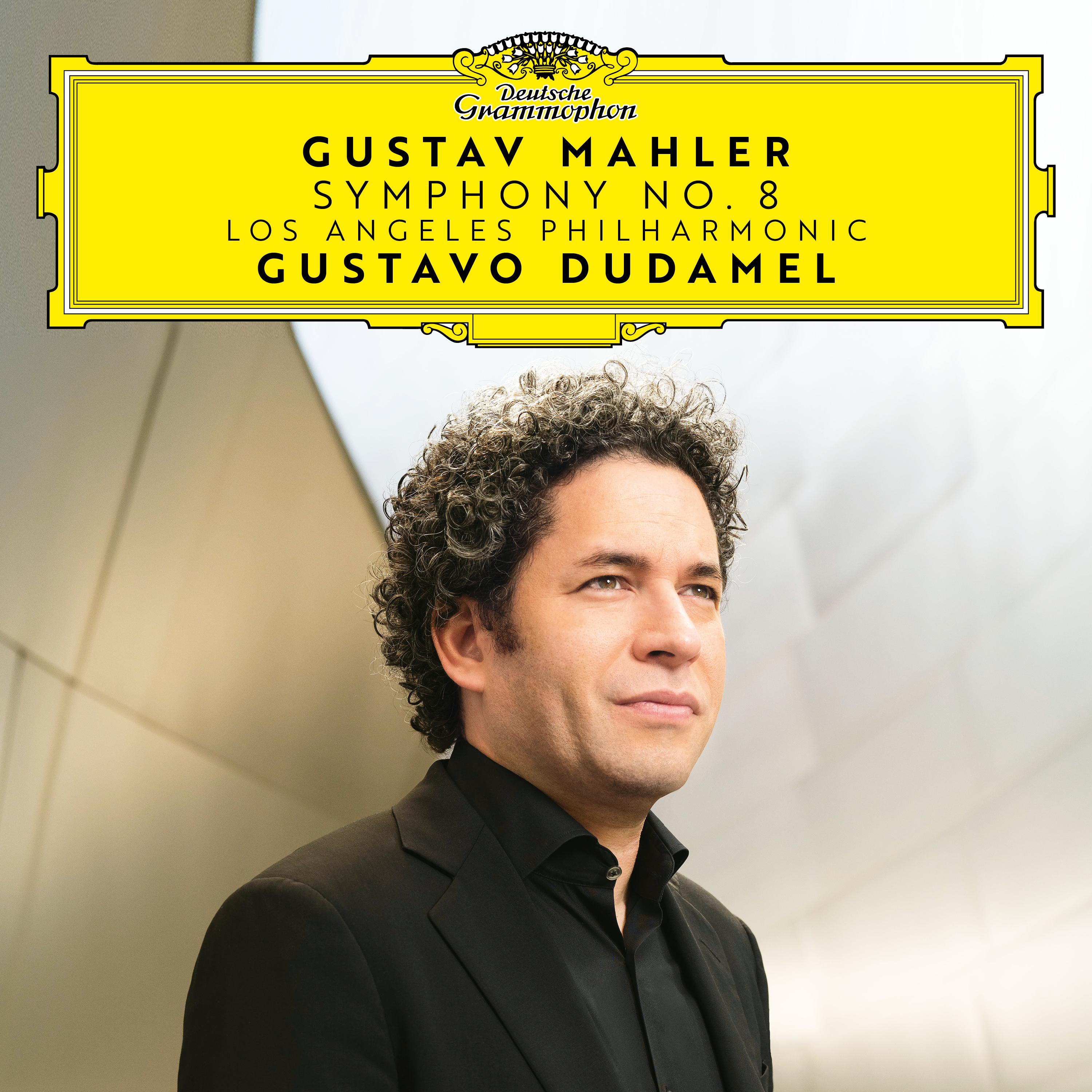 Gustav Mahler – Symphony No. 8 is available for streaming and download at these destinations:
Critical Acclaim
"The LA Phil's brilliance here was in [the] detailing. Dudamel has gone beyond mere beauty in his quest for Mahlerian meaning. But he has no qualms with robustness, and the combined choruses were capable of both grandeur and drama at the same time."
– Los Angeles Times
"The outstanding playing of the orchestra supported the entire enterprise and supplied a diverse palette for Dudamel to use to great effect."
— ConcertoNet.com
"… this once-in-a-lifetime experience had the audience rightfully enthralled."
— StageandCinema.com