Salonen: Cello Concerto
"It has been a very great pleasure and honour to write a concerto for one of the most unique life-givers and communicators of our time, Yo-Yo Ma. It has been inspiring to know that his technique knows no limits. Perhaps more important: nor does his imagination."
– Esa-Pekka Salonen
Re-live the excitement as LA Phil Conductor Laureate Esa-Pekka Salonen leads the Los Angeles Philharmonic and world-renowned cello virtuoso Yo-Yo Ma in this world-premiere recording of Salonen's epic composition – a piece the Los Angeles Times noted, "gets its impetus from cosmology and our attempts to find our individuality amid a landscape of incomprehensible forces."
Featured Artists:
Los Angeles Philharmonic
Esa-Pekka Salonen, conductor
Yo-Yo Ma, cello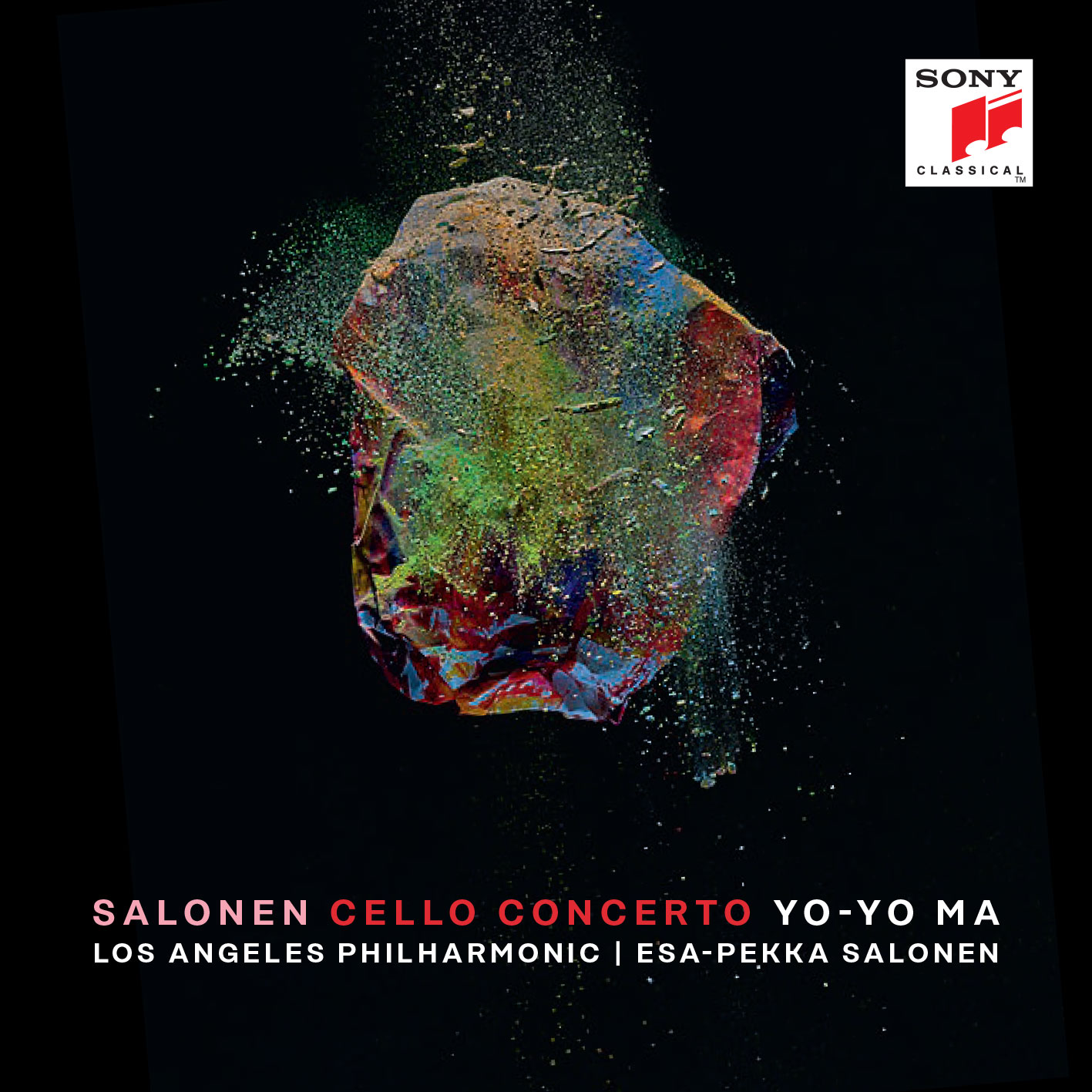 Released March 8, 2019.
Read the LA Phil press release.
"… radiant and surprisingly hopeful …"
— Mark Swed, Los Angeles Times
"… restive, cosmic and formidably difficult … a cello concerto equivalent to the 'Sacrificial Dance' from Stravinsky's The Rite of Spring."
— Anthony Tommasini, The New York Times
"[Salonen's Cello Concerto] plays loosely with traditional concerto form but fills that free-form structure with the kinds of things [Ma] does better than any cellist around. It is as much a showpiece for his stupendous instrumental gift as it is a study in opposing forces — think quiescent clouds of lyricism giving way to punchy hyperactivity, and back again."
— John Von Rhein, Chicago Tribune
"… a superb creation and an exciting addition to the repertoire …"
— Joshua Kosman, San Francisco Chronicle