Celebrate LA!
RSVP for Exclusive Subscriber Gift
SUN, SEPT 30, starting at 9AM
Welcome to the LA Phil's Centennial season! In partnership with CicLAvia and Community Arts Resources (CARS), we're kicking things off with a free massive 8-mile street party connecting Walt Disney Concert Hall with the Hollywood Bowl, and you and your family are invited.
Walk, run, skate, scoot, bike, or wander through the auto-free streets of L.A.

Enjoy six hubs along the route featuring live music from L.A.'s best musicians, art, food trucks, screenprinting, kid-friendly fun, and dancing.
RSVP by Sept 7 to receive an exclusive subscriber gift upon arrival.
Limit one gift per household
Gifts are available on a first-come, first-served basis. Details subject to change
This form is closed.
See you at Celebrate LA!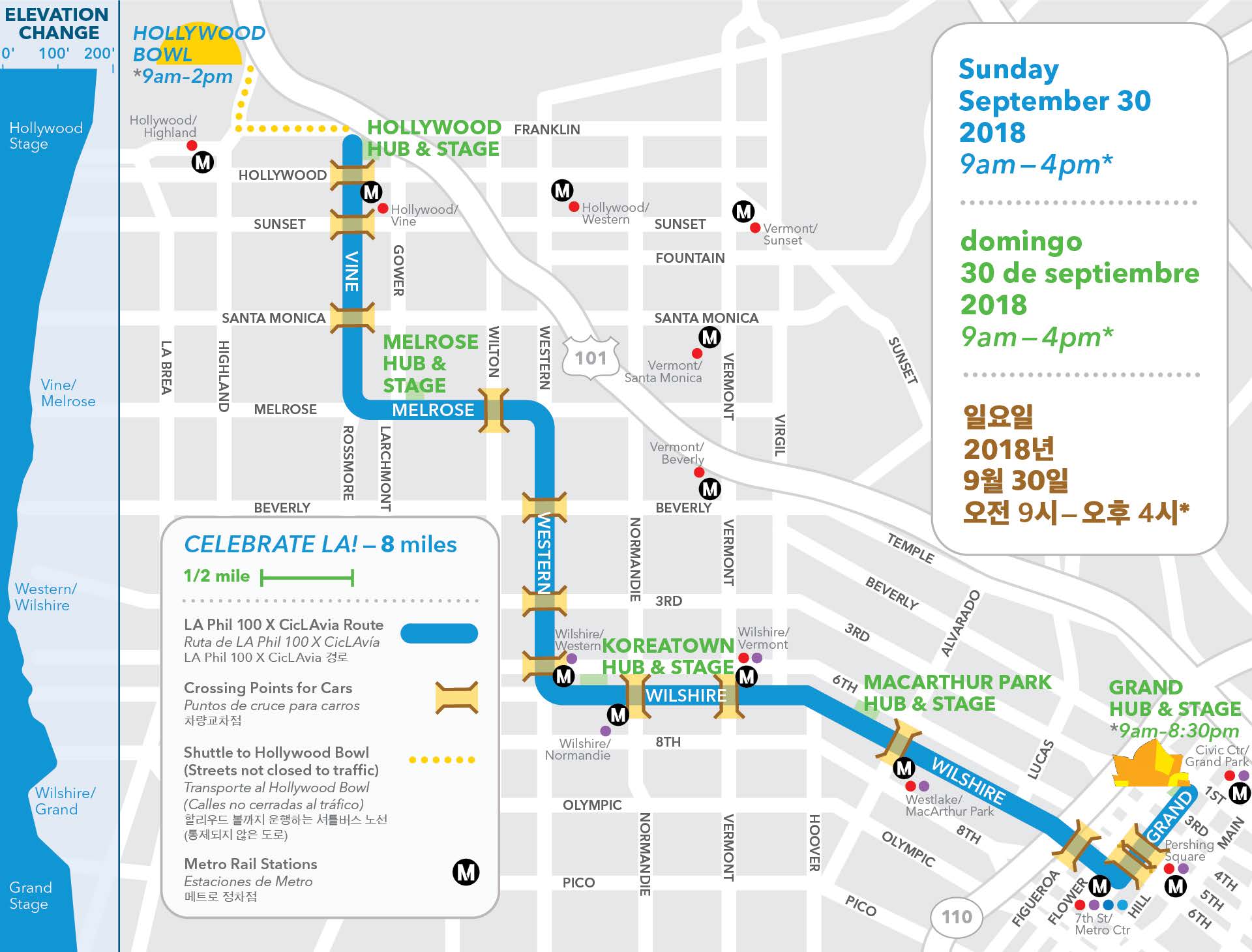 LA Phil 100 at the Bowl
Celebrate LA! ends with a definitive bang at the Hollywood Bowl, as Gustavo Dudamel leads the LA Phil in a free concert featuring special guests Katy Perry, Herbie Hancock, Kali Uchis, and Youth Orchestra Los Angeles (YOLA).
Please note: Concert tickets are available by sweepstakes only. The sweepstakes closes September 2.
Visit Celebrate LA! for more information.