Empowering Youth, Building Community
YOLA National programs bring together those who believe that music education has a powerful role to play in youth and community development. Designed to respond to the changing needs of the field, YOLA National offers an ever-growing number of opportunities for young musicians, teaching artists, program administrators, and other stakeholders to learn from and create community with one another.
Through this work, the LA Phil aims to empower young people from populations that have been historically excluded from intensive music training and foster a dialogue among practitioners that will help shape the future of the field.
YOLA National Festival
An intensive summer learning program and top-tier ensemble, the YOLA National Festival is an opportunity for students from Sistema-inspired programs and programs similarly invested in youth and community development through music.
Musicians convene each summer in Southern California for a two-week period of learning and performance with world-renowned conductors and artist mentors. Participation is free—travel, lodging, meals, and programming are provided to students at no cost. The 2019 program will feature two ensembles: the Symphony Orchestra and the Chamber Orchestra.
The festival's ultimate aim is to create a civically-minded community of young musicians from diverse regions across the country, while developing a model for excellence that will positively shape progressive music education nationwide.
To learn more about eligibility and the application process, read below or email YOLA@laphil.org.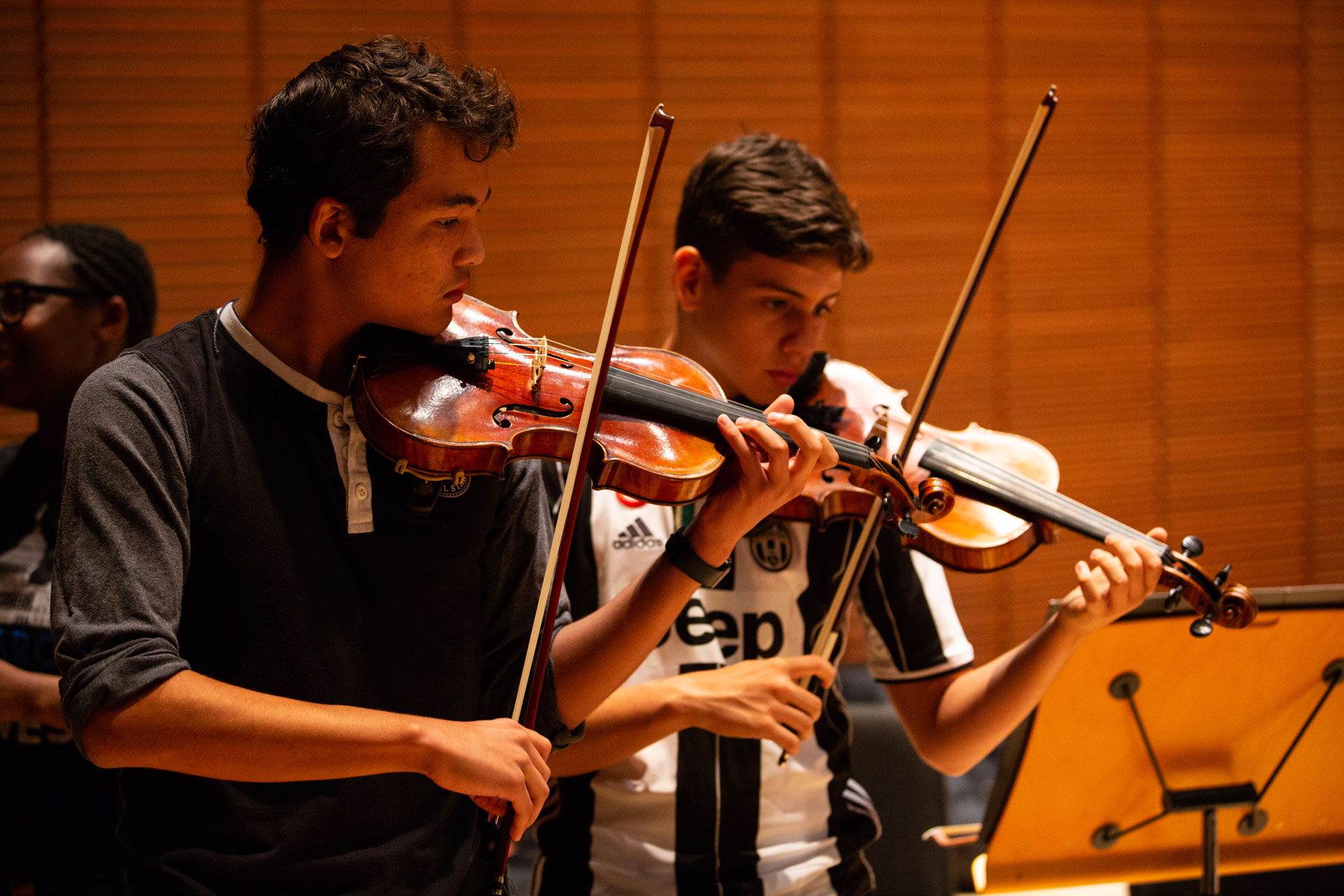 NEW THIS YEAR!
---
YOLA National Institute
Open to select musicians from the 2019 YOLA National Symphony Orchestra, the YOLA National Institute (YNI) offers in-depth training to young musicians interested in pursuing a career in field of music. The Institute's inaugural class of fellows will perform with the LA Phil at the Hollywood Bowl in a performance led by Gustavo Dudamel and join the LA Phil's 2019 Tour to Edinburgh, Scotland from July 31-August 5, 2019, immediately following the completion of the YOLA National Festival.
Hear from students of the 2018 Symphony Orchestra
Important Dates
January 16, 2019

Applications open

Deadline Extended to March 8, 2019

Applications close

March 8, 2019

Deadline for recommendations from teachers and faculty

April 1, 2019

Admission decisions released

July 16-28, 2019

YOLA National Festival
*July 16 & 28: travel dates

July 26, 2019

Performance at Walt Disney Concert Hall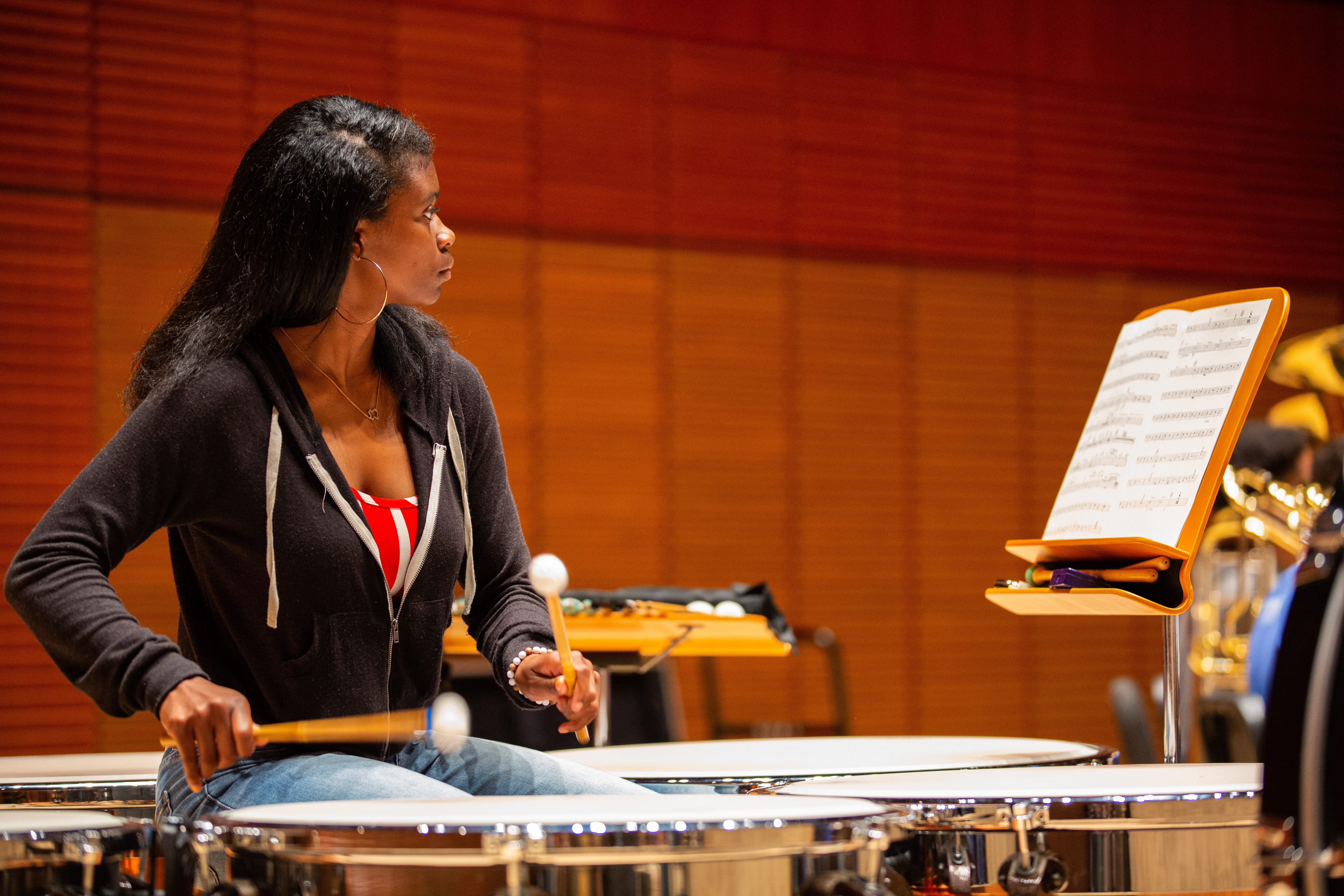 Eligibility Requirements
Students applying for the Festival Orchestras must meet program and age requirements in order to participate. All students must be enrolled in a music program that is either directly inspired by El Sistema, or in a program similarly invested in youth empowerment. While each El Sistema-inspired or aligned program operates differently, there are basic tenets associated with such programs which this Festival aims to support. All programs must meet at least 5 of the following criteria outlined in our eligibility forms in the above Application Materials.
Symphony Orchestra
Young musicians aged 14-18 may apply to the 100-member Symphony Orchestra. This is a highly competitive ensemble, open to the most advanced players from Sistema-inspired and aligned programs from across the country. Excerpts for the symphony orchestra can be found on ourAudition Requirements page. Please note: String applicants age 14 who apply to the Symphony Orchestra will automatically be considered for the Chamber Orchestra.
Chamber Orchestra
String players aged 12-14 are eligible for the Chamber Orchestra. Though students who are 14 years old may apply for the Symphony Orchestra, they may also choose to apply only for the Chamber Orchestra. Students will complete the same application process, with different audition excerpts. Excerpts for the Chamber Orchestra can be found on ourAudition Requirements page.
Please note: All applicants should only submit one application, with one set of excerpts.
Locations
Check back soon for more information about special performances, rehearsals, and venues!
Los Angeles, CA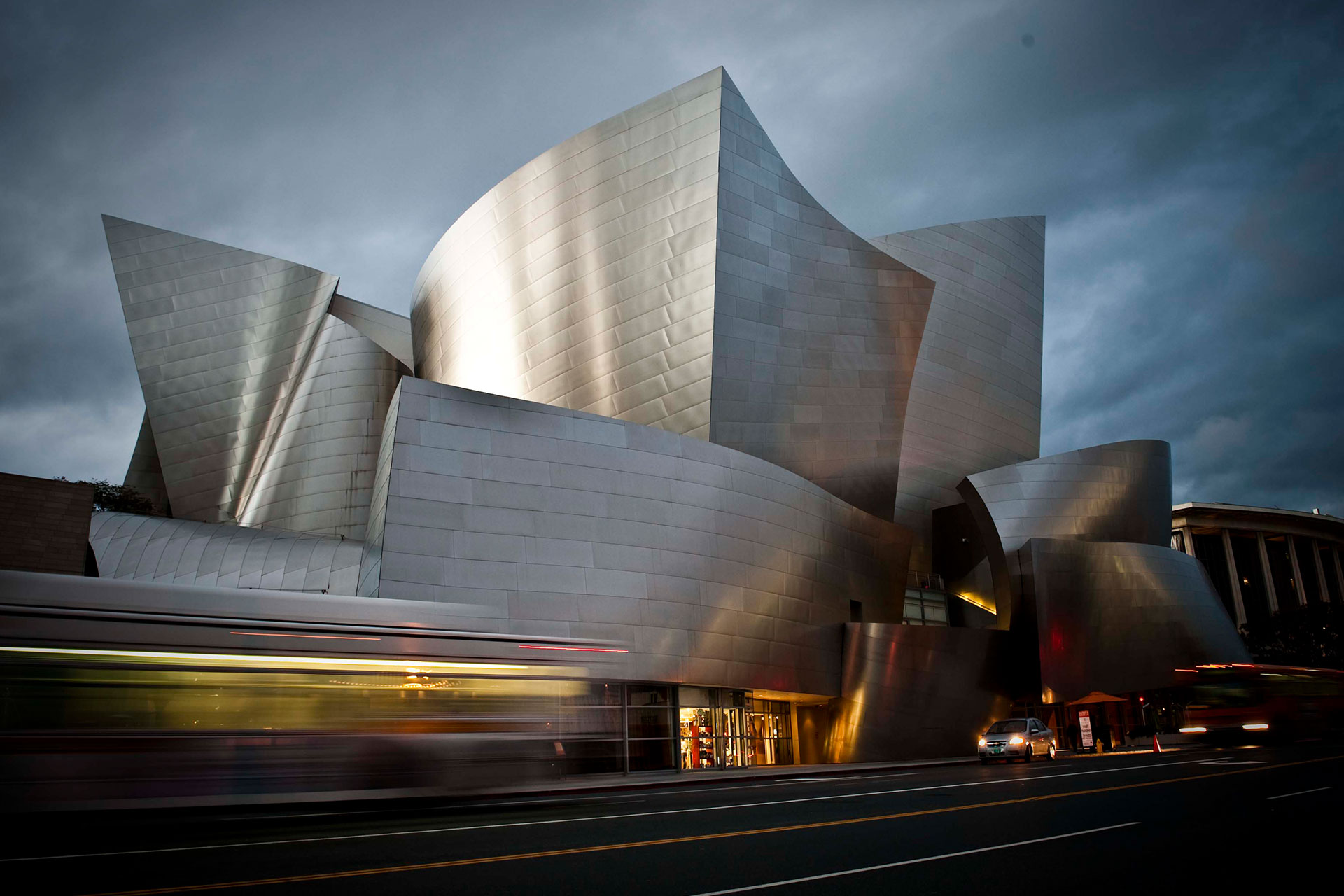 Walt Disney Concert Hall
Faculty
Gustavo Dudamel Music & Artistic Director, Los Angeles Philharmonic
Jennifer Grim Flute, University of Miami, Incoming Associate Professor of Flute
Claire Brazeau Oboe, Los Angeles Chamber Orchestra, Principal Oboe, CSU Long Beach, Bob Cole Conservatory of Music, Oboe Faculty
Mariam Adam Clarinet, Chineke Orchestra and Chamber Ensemble - Principal Clarinet, International Soloist and Musician
Lecolion Washington Bassoon, Community Music Center of Boston, Executive Director
Annie Bosler Horn, Los Angeles Freelance Musician, Cal State Northridge and Pasadena City College, Professor of Horn, Author of College Prep for Musicians
Burt Mason Metropolitan Opera, Associate Musician, Chamber Orchestra of New York, Principal Trombone, Juilliard Music Advancement Program, Trombone and Low Brass
Mariesther Alvarez Violin, Boston String Academy, Director, Longy School of Music of Bard College, Faculty
Simon Bernardini Violin, Berliner Philharmoniker
Benjamin Hoffman Violin, Redlands Symphony, Principal Second Violin, Kaleidoscope Chamber Orchestra, Violin
Cosima Luther Violin, YOLA at EXPO, Violin Teaching Artist
Lauren Rausch Violin, John Hopkins Peabody Preparatory, Director, Young People's String Program & Coordinator, Tuned-In Program
Tiffany Rice Violin, The Windsor School, Boston, MA, Director of Performing Arts and Music Faculty
James Woomert Violin, Atholton High School, Columbia, MD, Director of Orchestras, & Howard County Gifted and Talented Youth Orchestra, Co-Director
Amber Archibald-Sešek Viola, Sesek String Studio, Viola Faculty Seattle Pacific University, Professor of Viola
Chris Jenkins Viola, Oberlin Conservatory, Associate Dean and Liason to the Office of Equity, Diversity, and Inclusion
Troy Stuart Cello, John Hopkins Peabody Preparatory, Cello & Chamber Music Faculty
Terrance Thornhill Cello, Paterson Music Project, NJ, Teaching Artist, Northern New Jersey Youth Orchestra, Assistant Conductor
David Connor Bass, Houston Symphony Orchestra - Community Embedded Musician
Ruben Hernandez Percussion, San Diego Youth Symphony, OPUS, Teaching Artist
Jeffrey Grogan Chamber Orchestra Conductor, Oklahoma City University, Director of Orchestral Activities, Oklahoma Youth Orchestras, Artistic Director and Conductor
Soo Han Chamber Orchestra Conductor, Director of Orchestral Activities, Baldwin Wallace Conservatory
Symphony Orchestra Conductors and additional faculty to be announced!
Top FAQs
For a full list of FAQ's, please see the FAQ document linked in the above Student Application Materials section.