2021/22 Walt Disney Concert Hall
Symphonic Duke Ellington
This January, Thomas Wilkins and the Los Angeles Philharmonic return to Ellington's music against the backdrop of our own historical moment, during which the composer's explorations of Black American history and expressive life, as well as his hopes for a more just and compassionate future, continue to resonate.
The LA Phil's Humanities Programs are generously supported by Linda and David Shaheen.
Robert Glasper Reimagines Ellington
The pianist partners with an orchestra and some very special guests in a 21st-century tribute to Duke Ellington.
Learn More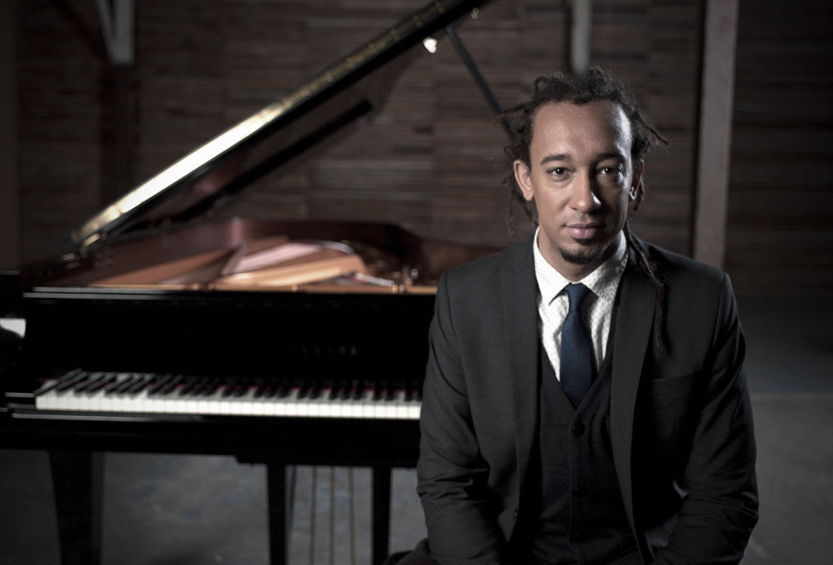 Symphonic Ellington: New World A-Comin' with Gerald Clayton
Explore the symphonic range of Ellington from the whimsical dances in Night Creature to his majestic ballet The River. Plus, jazz pianist and composer Gerald Clayton lends his touch to New World A-Comin'.
Learn More
Program
Duke ELLINGTON (ARR. BERGER)

Night Creature
New World A-Comin'
Intermission

Duke ELLINGTON (ARR. PERESS)

Black, Brown & Beige

Duke ELLINGTON (ORCH. COLLIER)

The River Suite
Artists
Los Angeles Philharmonic

Thomas Wilkins,

conductor

Gerald Clayton,

piano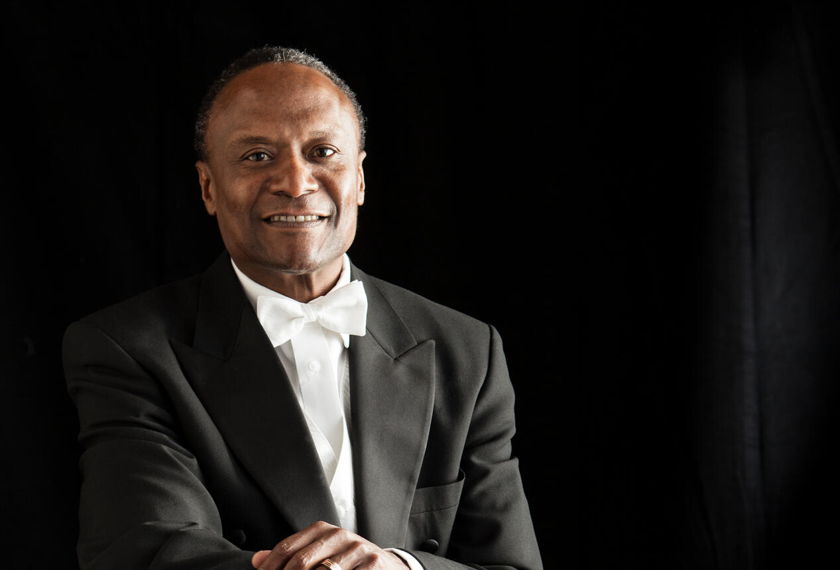 Symphonic Ellington: Sacred Concerts
Thomas Wilkins leads the LA Phil in Ellington's spiritual Sacred Concerts, which the composer called the most important music he ever wrote, as well as his narrative history of Black America, Black, Brown & Beige.
Learn More
Program
Duke ELLINGTON (ARR. PERESS)

Black, Brown & Beige

Duke ELLINGTON (ARR. GOULD)

Solitude
Intermission
"David Danced" from the Sacred Concerts (Chloé Arnold and Loren Smith)
Selections from the Sacred Concerts
"Ain't But the One" (Gene Noble, soloist)
"Tell Me It's the Truth" (Kyla Jade, soloist)
"Heaven" (Sy Smith, soloist)
"Something Bout Believing" (Aja Grant, soloist)
"My Love" (Aretha Scruggs, soloist)
"Ain't Nobody Nowhere without God" (Jamal Moore, soloist)
"The Majesty of God" (Ashley Támar, soloist)
Artists
Los Angeles Philharmonic

Thomas Wilkins,

conductor

Chloé Arnold,

choreographer and dancer

Aretha Scruggs,

soprano

Ashley Támar,

soprano

Amy Keys,

soprano

Sy Smith,

alto

Kyla Jade,

alto

Aja Grant,

alto

Loren Smith,

tenor

Derrick Evans,

tenor

Jeremy Keith,

tenor

Gene Noble,

bass

Jamal Moore,

bass

Brandon Coleman,

bass