About this Performance
Having quickly become a favorite of LA Phil and worldwide audiences, Korean star pianist Seong-Jin Cho puts his romantic side on full display with Schumann's lone Piano Concerto, written specifically with his virtuosic wife Clara in his heart. Zubin Mehta leads a second half of Mahler's First Symphony, an acoustically astounding, honest portrayal of life and death. This program includes the rarely performed, emotional Blumine (floral) second movement.
Concerts in the Thursday 2 subscription series are generously supported by the Otis Booth Foundation.
See other concerts in this series
Programs, artists, dates, prices, and availability subject to change.
Enhance Your Experience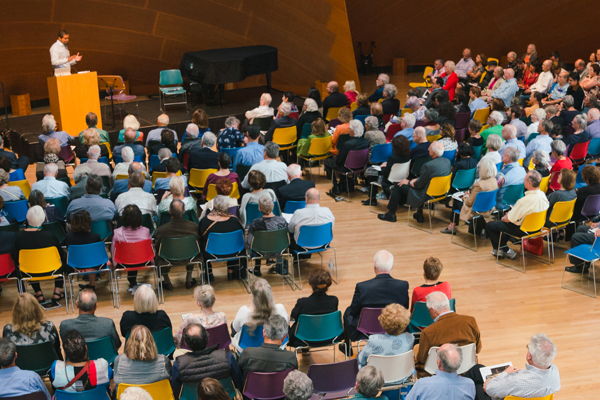 Upbeat Live with Alan Chapman
Event starts at 7:00PM
Before the concert, some of the sharpest musical minds around – including members of the LA Phil – guide you through the evening's music, complete with a Q&A session for any lingering questions. This free event is held in BP Hall, accessible after your ticket is scanned.
Learn More