About this Performance
The culmination of Dudamel's unique look at Ives and Dvořák shows the individualistic American expanding his harmonic and rhythmic language even further in the stunningly complex Fourth Symphony. Dvořák's final symphony was composed from Native-American and African-American source materials, from which he drew unforgettable melodies and dramatic harmonies that gelled into his most popular creation.
See other concerts in this series
Programs, artists, dates, prices and availability subject to change.
Enhance Your Experience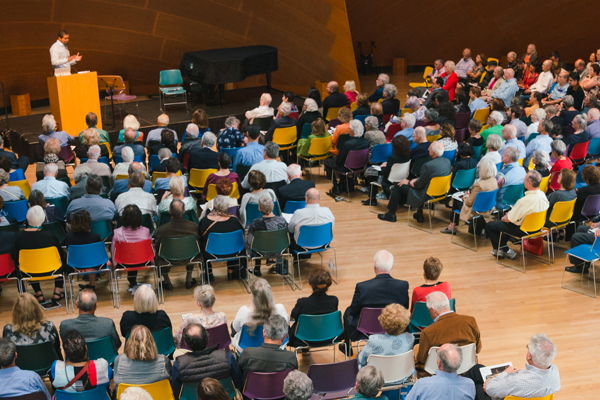 Upbeat Live with Russell Steinberg
Event starts at 7:00PM
Before the concert, some of the sharpest musical minds around – including members of the LA Phil – guide you through the evening's music, complete with a Q&A session for any lingering questions. This free event is held in BP Hall, accessible after your ticket is scanned.
Learn More